Celebrate Giving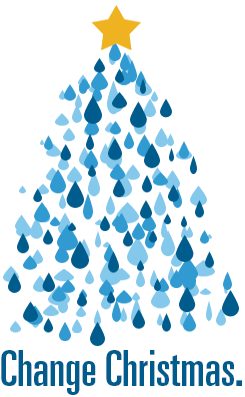 Tired of the same 'ole stuff under the tree? Change Christmas this year. Celebrate by giving the gift of clean, safe water.
Recapture the true meaning of Christmas. Give selflessly. Give so that others might live. Put hope under someone's tree in a community in Kenya, Burkina Faso, Uganda or Sierra Leone.
---
Ask for Water. Give Hope. Change Christmas.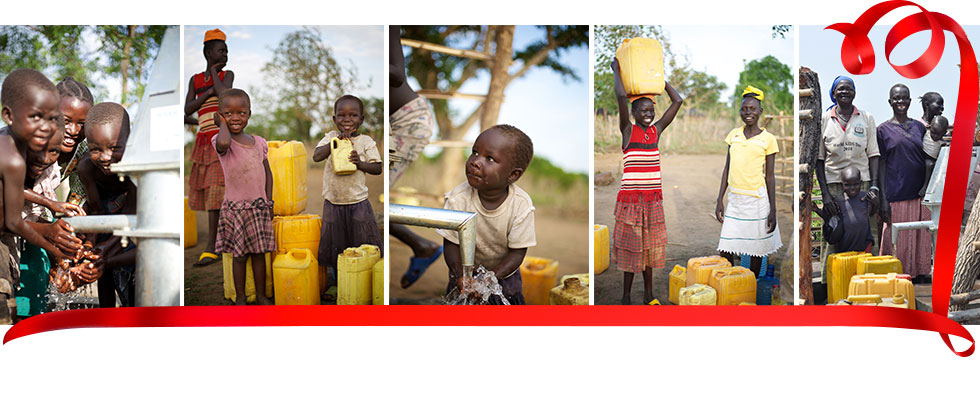 Jingle Wells, Jingle Wells...
A gift of $115 provides water to one family.
Or, join with your friends, church, company, or extended family and raise $10,000 to provide clean water to an entire community!


---
Practice Generosity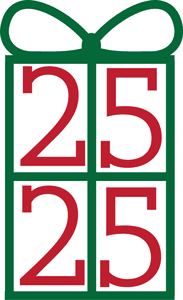 Every year we set an ambitious goal, to fund at least 25 water projects between Thanksgiving and the 25th of December.
We need your help to make it happen. Your gift truly unlocks potential. Every gift moves a water project from hopeful planning to "ready to construct".
We know it's a big goal, but we also know it's possible. The average American spends enough on gifts for friends and family to provide safe water for 37 people* for years to come!
One way to join in the generosity is by forgoing a few presents yourself, asking your friends and family to give water instead of gifts.

---
And We'll Rejoice...
Throughout 2014, we'll connect each gift to a specific water project in Burkina Faso, Kenya, Sierra Leone, or Uganda so you can see how you helped.
We'll show you every outcome. Pictures, maps and community reports from the field will be posted to your very own project tracking page as they arrive.
Watch lives being changed. See hope spring.
Each water project will serve hundreds of people, bringing joy, improved health and a better future.
For a family in the villages we serve, clean and safe water means everything. It is a gift that unlocks potential and restores hope.
The gift of water will change Christmas for years to come. Together, you'll rejoice as water flows.
You're Invited
There are three great ways to get involved, right now. Choose one or all three!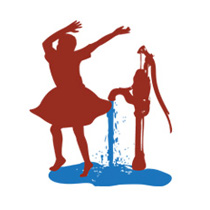 Sponsor a water project. No matter the amount, we'll show you how your gift helped.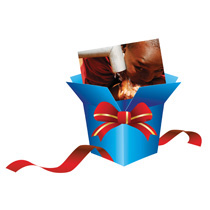 Ask friends and family to skip the gifts and give to your fundraising page instead.
Give gift cards. Family and friends redeem online and see water flow.
---
* Based an average gift purchases of $854 per adult, according to the American Research Group, Inc., (http://finance.yahoo.com/news/average-cost-american-christmas-222932405.html). The Water Project spent an overall average of $23 in total expenses to provide water to one person in 2012.