Bad Weasel Games Gives Back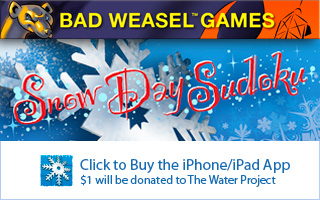 Like Sudoku? Want to help give clean water?
Between Nov. 24th and Dec. 31st, 2010,
Bad Weasel Games will donate $1 for every "Snow Day Sudoku" app sold through iTunes.
With the money raised, The Water Project will fund the repair of broken down or open pit wells in communities in Sierra Leone.
Broken and Forgotten
Thousands of wells throughout Sierra Leone are basically useless. Many of these wells were lost or destroyed in the decades long civil war that ravaged this country. Pumps are missing and the unsealed wells are easily contaminated.
Little chance of finding clean and safe water remains for many.
That's why were committed to fixing these wells to restore a measure of hope to these communities.
We're so thankful to Bad Weasel, LLC for helping make this work possible.
See the Impact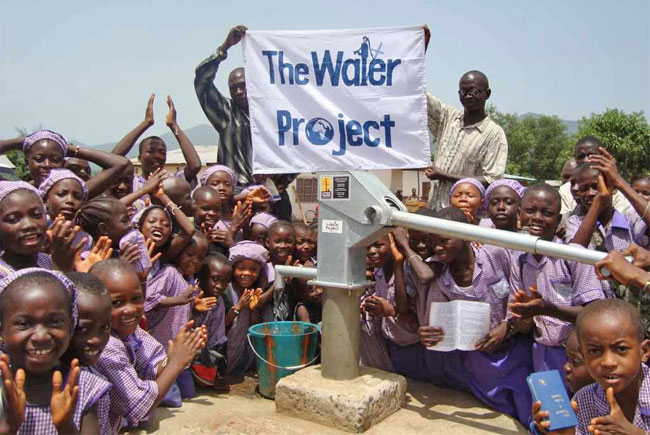 Clean, safe water changes lives. Girls return to school. Women begin small businesses. Men are no longer too sick to work. Fields are watered and food supply becomes more reliable. Health returns and children grow up to be productive members of their community. The cycle of poverty is broken. Lives change.
Hope Flows Out
Do More...Get Involved
Do you believe that people deserve clean, safe water?
Do you believe a child in Sierra Leone or other developing nation should spend her day in school instead of fetching dirty diseased water from a pit?
Do you believe you can make a difference?
We do.
Find out how to help us do more