The Water Project: Cameroon
Who It Helped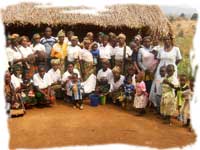 The Water Project: Cameroon, a partnership between Thirst Relief International and The Water Project, seeks to address the clean water needs of the rural population of Cameroon.
The first target area for this water project was the village of Nkuv nestled in a remote location in the northwest portion of the country (a 4 hour trek from Kumbo, the closest city).
The Clean Water Problem
For this community of some 1,500 inhabitants, there was no access to clean drinking water, electricity, good roads, or health clinics. The Nkuv villagers got their drinking water from the muddy tributary rivers in the region, which was more than a 30 minute walk from their homes.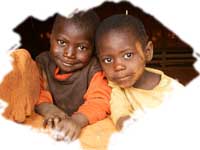 These same rivers were used to wash clothes and water their livestock. Although these rivers are vital to the existence of the Nkuv community, they are also source of disease and sickness.
Since most families did not boil or filter the river water before drinking, water-related sickness and disease was common among children.

The Clean Water Solution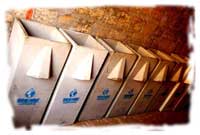 The distribution of BioSand water filters greatly reduced water-related illness and disease among the Nkuv population.
You can read more about this innovative clean water technology by clicking here.
A gift today will help expand this program in less than 30 days!
How to Get Involved
You can help us build and install 30 filters every month!
Will you consider donating today, before it slips your mind?

Your $50 gift will change a life.
It can help an entire household of 12!



See past project updates at http://Cameroon.TheWaterProject.org.

You'll be able to see more pictures and read the words of families who have already received a filter. Each month our team leader in Cameroon visits homes, installs filters and shares with them how people like you are helping. Then, he asks them to share what this project will mean for them.
Last Updates from Nkuv
Our Partner in the Field
The Cameroon Water Project is implemented at the point of need through a partnership with the Life & Water Development Group – Cameroon (LWDGC) based out of Yaounde, Cameroon. The cost to build, distribute, and install a BioSand water filter is $50, which in turn benefits an average of 10 people in need. The Cameroon Water Project has resources/infrastructure ready and waiting to implement 30 BioSand filters per month.
A Long Term Vision
Even within the capital city of Yaounde and the other major cities of Cameroon, the water that flows from the tap is dirty and contaminated at times. As a result, the long-term vision of the Cameroon Water Project is to introduce BioSand filters to those in need nationwide.