Most of Madonkeh's 50 people farm or produce palm oil to earn a living. However, both of these activities require water, which is in very short supply. People can never make enough palm oil or produce enough crops to properly feed their families.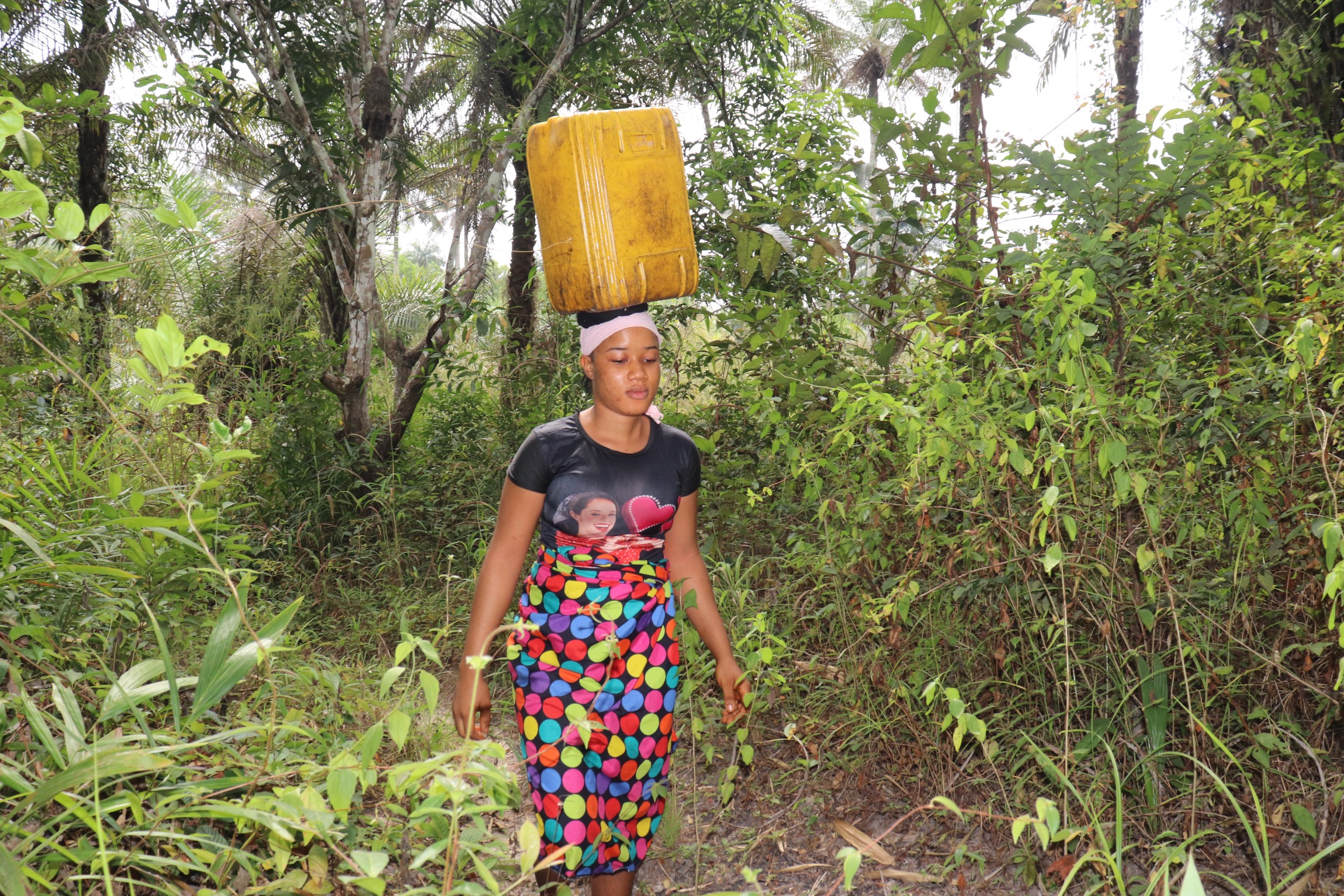 "I always find it hard to fetch water for domestic use," said 17-year-old Isatu (in the photo above). "The distance is far [on a] bushy and rough road. Sometimes I [am] not strong enough to fetch the quantity of water that would serve my family for a day."
The community's only well has been non-functional for longer than anyone alive can remember. It is an unprotected dug well without a hand pump that is seasonal for nearly half the year. When it does have water it is not enough to serve the entire population and people do not drink it because of the contamination, bad smell, and bad taste. Therefore, the only source of water available to Madonkeh's people is a nearby stream in a swampy area, which is around 400 meters from the village through a bushy area rife with predators: gorillas, fox, bush cats, and venomous snakes have all been known to attack people who venture to the swamp for water.
"Access to water is a great problem in this community," said 50-year-old Yaeah Kargbo (in the below photo). "It is not easy to reach the stream because the road is far, bushy, and dangerous. Sometimes when the sun is hot, I would not send my children, because that is the time snakes become desperate and bite animals or human beings."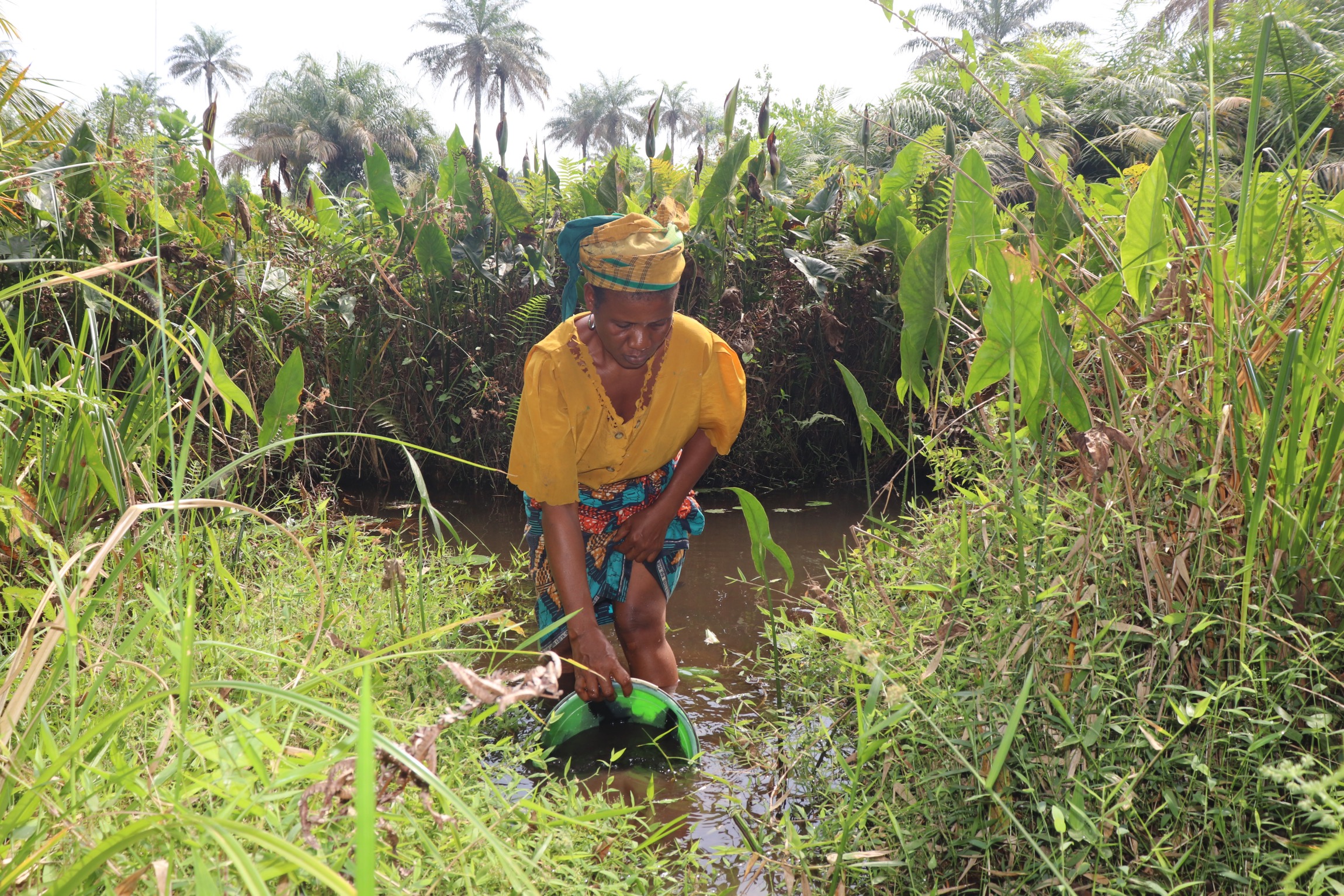 Isatu, from the earlier photo, explained, "I remember last when I saw a bush cat along the way to stream, I was frightened and dropped the bucket to run away. Since that time, I never go to the stream alone, in the afternoon hours especially, when the sun is hot. I fear wild animals around the stream. I wait for [my] siblings to go together."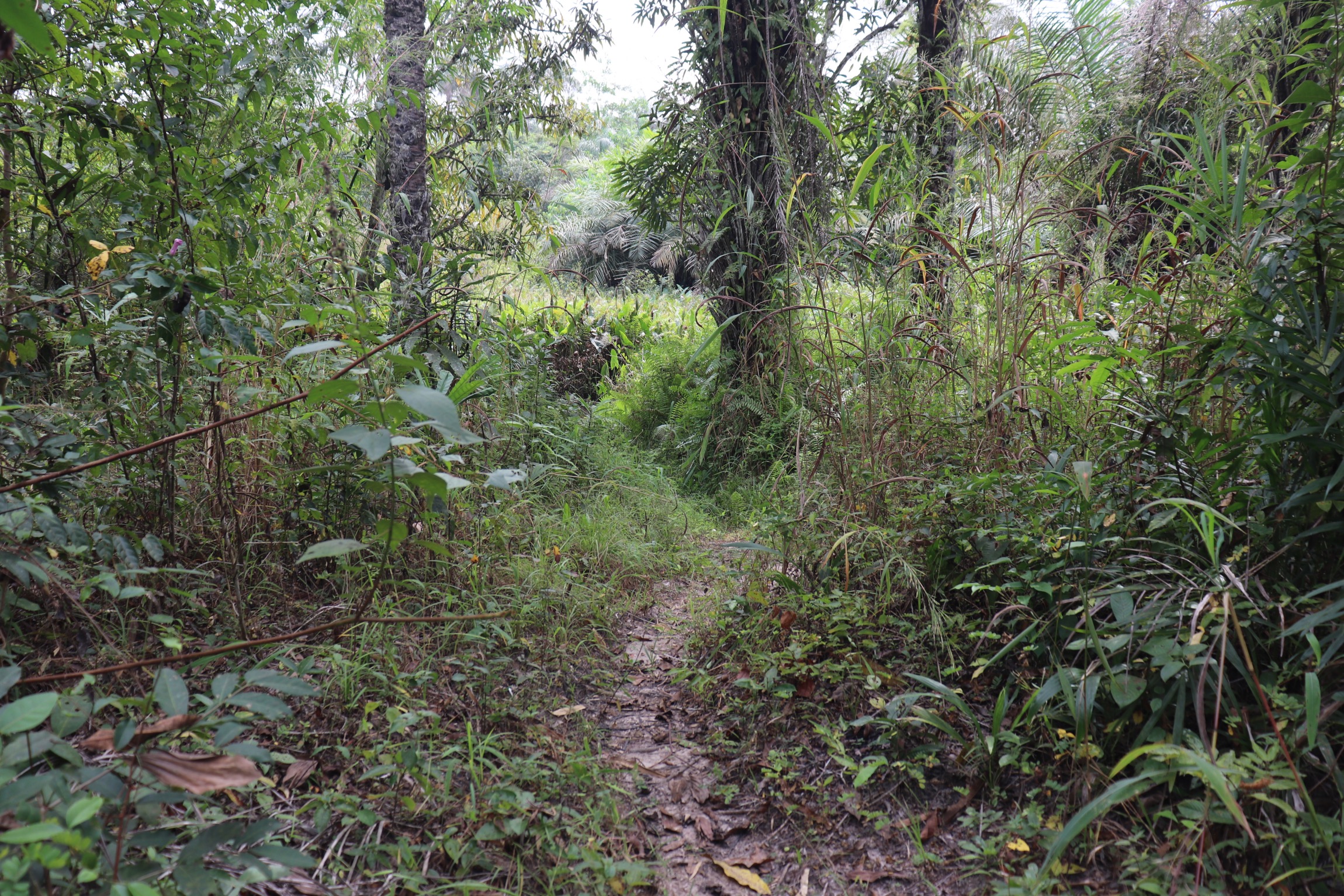 Not only is the stream dangerous to access, but whether it will actually hold enough water is a question that haunts each water-fetcher for two to three months each year during the drought seasons.
"Before, I used to produce over five rubber gallon containers of palm oil per day, but now it is difficult due to water constraints," Yaeah said.
Because the stream is far away, community members do their laundry and bathing along its shores. However, although this is more convenient than hauling heavy buckets back and forth all day long, this practice contaminates the water they drink, causing typhoid, diarrhea, and dysentery. People report that the water has a greenish tinge, a strange taste, and a slippery texture.
Rehabilitating the well within the confines of Madonkeh will free up so much time and energy for its people. They will no longer worry about meeting unfriendly animals in the bush, and their livelihoods will no longer be such a struggle to maintain.
Here's what we're going to do about it:
Well Rehabilitation
The well marked for this overhaul is dry for a few months every year and needs major work to supply adequate, clean water to the community year round. The pump will be removed, and a hand auger will be lowered inside and powered by a drill team. This hand auger will allow the team to drill several meters deeper to hit a sufficient water column that will ensure the well supplies water throughout all seasons.
As the team drills, casing will be installed, transforming the bottom of this hand-dug well into a borehole. PVC piping will connect this lower system directly to the pump, a construction that we know will also improve the quality of water.
Once this plan is implemented, everyone within the community will have access to safe drinking water in both quality and quantity, even through the dry months.
Hygiene and Sanitation Training
There will be hygiene and sanitation training sessions offered for three days in a row.
After our visit, the hygiene and sanitation trainer decided it would be best to teach community members how to build a tippy tap (a hand-washing station built with a jerrycan, string, and sticks). They will use these tippy taps for handwashing demonstrations, and will also teach about other tools like dish racks and the importance of properly penning in animals.
These trainings will also strengthen the water user committee that manages and maintains this well. They enforce proper behavior and report to us whenever they need our help solving a serious problem, like a pump breakdown.