Every day... families are gathering dirty, diseased water. They have no choice. There is no other option. From ponds shared with cattle, to nearby streams full of all kinds of waste, the water collected does more harm than good. But it doesn't have to be this way.
You have an opportunity to help. You, your family, and friends can help the people of Rwanda gather clean, safe water...from a new well. All it takes is a little effort and some time.
Join us as we join them. Get involved today and help change everything for a community in Rwanda.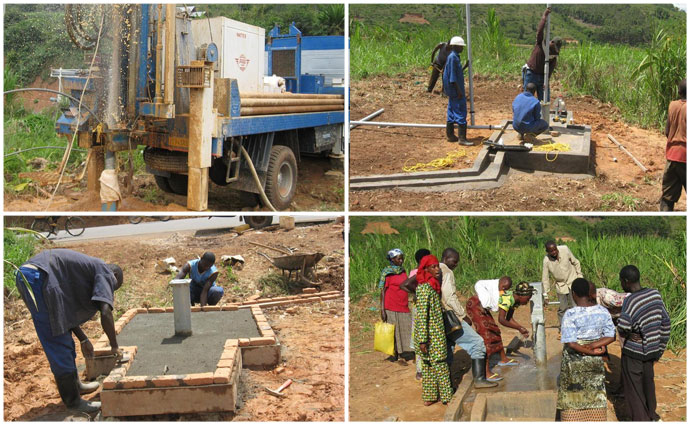 The Water Project is partnering with Living Water International to provide wells in Rwanda that will give clean, safe drinking water to thousands. And we're committed to making sure these projects last for a long time by thinking through sustainability first. From the beginning, we'll have a plan in place to monitor and evaluate each well over time. We'll train communities in basic repair and maintenance, and we'll be available to help if things break down. You can read more about the process here.
LWI will work with each community to ensure there is local ownership. We'll fund sanitation and hygiene training so that better health practices will multiply the good of each new safe source of water. Together with the communities we serve, we'll keep the long term in view.
So every day can breed hope instead of disease.
Joining the effort is more important than how much you can give. Your influence and your voice are needed. Start a fundraiser, give what you can, and help us change lives.
Want a quick way to help? Share this link right now and help us build a strong base of support.
No matter how much you raise, we'll show you the exact project you've helped build. You'll get pictures, GPS map coordinates, a community profile and sometimes even video of your project, all updated as it happens on your own tracking page. You'll see lives changing.