The Water Project - Local Partners
The Water Project works through partners to complete water projects around the developing world. We fund local NGOs (groups not affiliated with a government) and we work with established non-profits in the U.S. and Canada who are able to help provide additional oversight and accountability.
Water is a Means to Local Development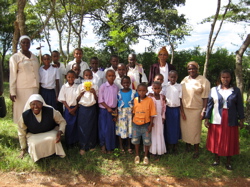 Drilling a well can be a waste of time and money if the local community isn't fully involved at every step.
We work hard to find local partners and water organizations who demonstrate a long-term commitment to the communities they serve. We've learned from others that for any water project to be successful in the long-term, there must be community involvement and ownership at every point in the process.
We work with partners who understand that water is a means, not an end. Providing access to clean water removes a crippling barrier to development. And with that obstacle removed, we expect communities to work toward their own futures with a renewed hope.
Community Mobilizers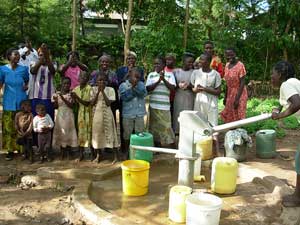 At each site, we ask that a "water committee" of both men and women leaders from the community be formed. This committee, often with guidance from the local partner, works to mobilize the rest of the village. That means meeting together to discuss the need for the project, how it will be managed, and how money will be raised to maintain it.
Whenever resources from the community are available, we expect them to be used. We often ask for these committees to fund the initial surveys and permits for a project. This step demonstrates both a basic organization and ability to rally support from the rest of the community. Most importantly, it means everyone is invested in the well.
Local Drillers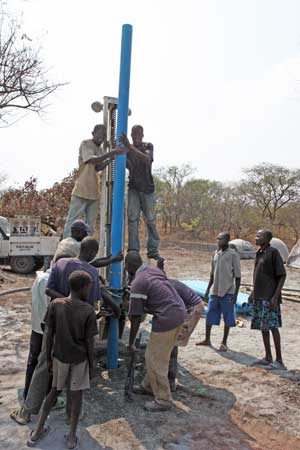 We especially prefer working with local drillers. One example of this is our team in Western Kenya, The Bridge Water Project. This small team of Kenyans was trained by David Hansen, a retired water engineer from California. David visited Kenya, saw a need, and then recruited and organized this team. He got them equipment and trained them how to use it. He also trained them how to manage their new business.
Today they are drilling at least one well per week for us. With three more rigs on the way, that number will quickly grow. They work in communities they know and help mobilize them. They are able to return and fix broken parts. They are committed to seeing their own people changed when clean water comes.
The work they do, and the reports they send back to supporters like you are quickly becoming an example of the right way to help give clean water.
Some of Our Partners and Local Implementers
Current Partners:
African Sand Dam Foundation (ASDF), Kenya
The Bridge Water Project, Kenya
The Water Trust, USA and Uganda
Living Water International, USA, Sierra Leone, Rwanda, Uganda, Burkina Faso
Pamoja Trust, Kenya
WeWaSaFo, Kenya



Former Partners:

IcFEM, Kenya
NeverThirst, USA and South Sudan
Staff of Hope, USA and Kenya
Water Harvest International, USA and Sudan
Wells for Life, USA and India