Mung'ang'a Primary School Water Project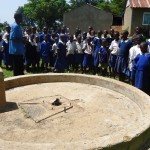 Project Snapshot
Country: Kenya
GPS Coordinates:
&nbsp Latitude 0.353078
Longitude 34.567719
Impact:
Total Served: 1000

Status: Completed (What's This?)
Completion Date (or estimate): 07/16/2012
Share this Project
This project is part of Bridge Water Project's current well rehabilitation program. The following detail is direct from BWP, and has been edited for clarity: 
The proposed project is a drilled well at Mung'ang'a primary school. The school has a population of 1000 students and 26 teachers.  The hand pump at this school was stolen, and since then the pupils have had to carry water to school from home every day. The head teacher said that the pupils of this school are forced carry water in small containers which is not safe for consumption. Many pupils have left the school due to the poor  conditions. She also said that lack of water in the school has contributed to indiscipline cases among many pupils and poor performance in tests. 
Bridge Water Project is committed to working with the school to both repair the hardware  and develop a hygiene and sanitation training program. A water user committee will be set up and trained on how to manage the facility into the future, especially with regards to maintenance events.
Project Photos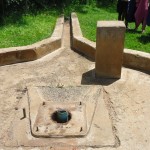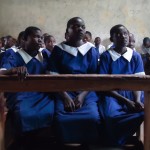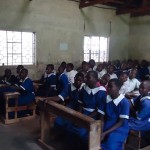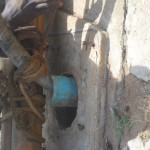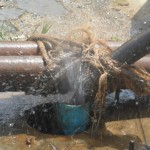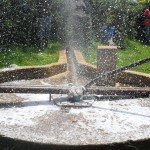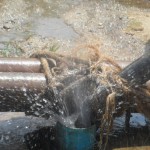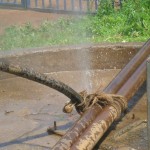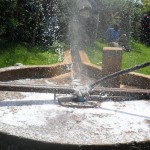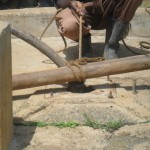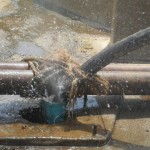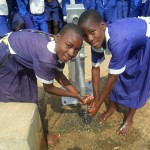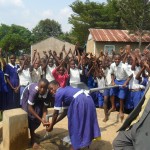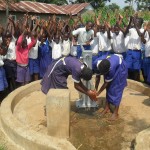 Recent Project Updates
07/16/2012: Mung'ang'a Project complete

Bridge Water Project have completed the well repair at Mung'ang'a. and water i snow flowing. The team have handed over the project to the community. Mung'ang'a community are now responsible for the ongoing operation and maintenance of their water source. In the coming months BWP staff will return to the site to ensure the community are handing this responsibility adequately, and that they have the capacity to deal with future maintenance issues effectively.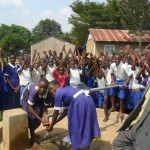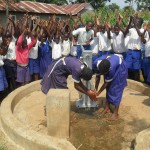 07/09/2012: Flushing underway at Mung'ang'a

The borehole has been flushed at Mung'ang'a, in preparation for the new pump head installation. Good progress on the ground in Kenya!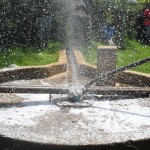 06/27/2012: Children at Mung'ang'a learn key hygiene messages

Children at Mung'ang'a have been learning about key hygiene and sanitation messages from our partners Bridge Water Project. Excellent news!