Teaching Tools & Resources - All About Water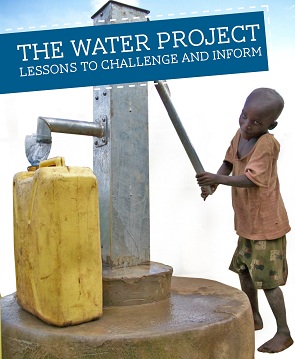 Our Water Crisis Lesson Plans, for grades K-12, are packed with engaging lesson for students. Written by a certified teacher with a busy professional in mind, we're sure you'll find the activities useful out-of-the-box or as a great head start.
Other Teaching Resources
Elementary & Middle School Resources
Find online helps to plan lessons on water. Use the links in each of the following sections to teach your students all about water.
Middle & High School Resources
Whether you're a student or teacher, you'll be able to find some helpful links on many water issues in this collection of links.
Other Resources for all Ages
** PLEASE NOTE: All of the links in the "Resources" section of our website are provided for your convenience. The Water Project, Inc. does not endorse any of the linked content. The owners and creators of the content on these third-party sites are solely responsible for that content. If you have concerns about any of these links, please note its URL and contact us here.