The Water Project brings relief to communities around the world who suffer needlessly from a lack of access to clean water and proper sanitation.
Providing access to clean, safe water helps capable and determined people realize the hope they have for their own futures.
The Water Project works closely with local in-country teams and partners to develop clean water programs alongside these heroes. We carefully select implementing partners who have long term relationships and commitments to the people they serve.
We're passionate about unlocking potential. After all, water doesn't change anything; the people we serve do.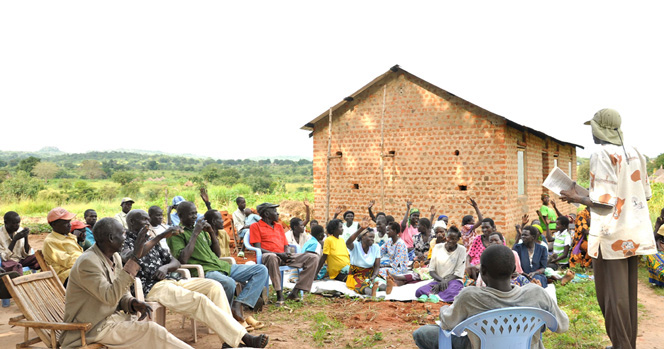 We work hard to make sure that a community's needs are always considered first. Local partners in the field help ensure that happens. With your support, we are able to provide funds to various project types, so that the partners we trust are free to make the best possible decisions. Sometimes, that can mean changing a project's type (e.g. from well to rainwater catchement) midstream to accomadate newly found information or challenges.
We listen for our partner's lead in choosing the type of water project to fund in a particular village. We've simply heard of too many stories of a "default" technology, like a well, being installed because of a donor's preference, only to see that same project rejected or abandon by a community who were never involved in the process. We're here to lend a hand, not lead the way.
We hope you'll join us in working to put other's needs first.