Peter Chasse, President & Founder
Peter started The Water Project in 2006 with a committed group of students in Saint John, NB, Canada where he was serving as a Pastor. Together they set out to complete one water project after hearing of a specific need in Kenya. It quickly became evident that by equipping people with the right tools for telling the story of water, a movement could take hold. Within three years, TWP had raised its first $1 million of support for clean water projects - almost all through individual and small group efforts.
Peter's background in marketing, non-profit development and internet technologies have helped TWP continue to grow rapidly through grass-roots fundraising campaigns around the world. Though his passion is helping others find clean water, Peter finds his greatest joy hanging out with his wife and three young children.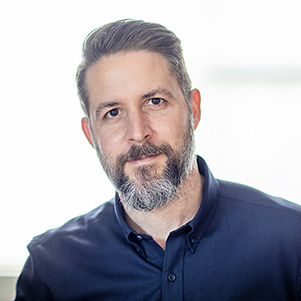 Stan Patyrak, VP of Strategy & Development
Stan Patyrak joined The Water Project as VP of Strategy and Development in October of 2014. He's been a friend of ours for almost 7 years now, and we've always felt like he's been part of our team. We're excited to have him working directly with our Development and Operations team.
Stan's put in good time within the water sector (9 years), and has had the chance to travel extensively (14 countries) to see the impact and challenges of water and sanitation programs. His best days have been spent asking hard questions of water programs to improve why/how we do what we do, helping to co-craft responsible programs and linking major investors with purpose and meaning through their giving.
To know Stan is to know his determination towards transparent work that lasts. He wants what is most meaningful for you as a donor, for our organization and for those we – together - serve. He cares deeply about people and sees philanthropy as a table we are all invited to sit at – donor, organization and recipient – together.
Stan lives in Portland, Oregon, with his wife and two kids. He enjoys good coffee, camping with his family and mountaineering.
The addition of Stan to our team launches a West Coast presence for us.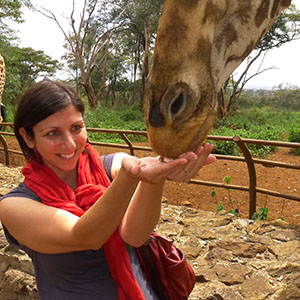 Crissie Ferrara, WaSH Program
Crissie has extensive first-hand experience working in the WaSH (Water and Sanitation) sector on water projects in Kenya, South Sudan, South Africa and El Salvador.
After starting her career in development as a Peace Corps volunteer in Belize in 2003, Crissie went on to receive her Masters in International Affairs from SIPA, Columbia Univerity. She has since worked continully in capacity building and training of local communities and NGOs with a WaSH focus.
Crissie will continue to deepen our reach and commitment to our implementing partners through a model of accompaniment and collaboration, all to serve the people of sub-Saharan Africa who suffer needlessly without access to clean, safe water.
Having lived abroad for many years in El Salvador, Crissie is looking forward to relocating to our home here in New Hampshire.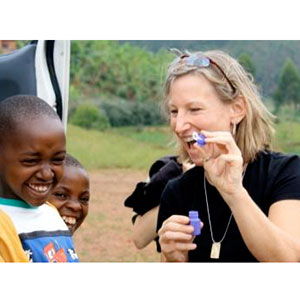 Tess Crick, Outreach and Fundraising
Tess leads our Development team, and works with fundraisers and supporters like you to connect you with the stories of the people we serve, and with one another. Our team's overarching goal is to get clean water to those who suffer needlessly without it, and to deepen your love of the poor while allowing you to see the full impact our your efforts.
Tess' involvement with clean water projects began in 2008 with her own personal fund raising effort for wells. Traveling to Rwanda as a volunteer for Global Benefit, an NH based non-profit, Tess became aware of the impact water scarcity has on people. "I saw children with bright minds playing one minute, and going to get water from run-off under a road embankments the next. I knew I couldn't just donate and move on... my heart wouldn't let me."
Tess brings a diverse background to her work at The Water Project that includes 18 years of relationship and project management experience in both for-profit enterprise software ventures, and grassroots non-profits. Tess is a relationship builder by nature; and whether she worked with a Fortune 500 company's CIO on a strategic software implementation or a student doing research for a school project, bringing people together for a common goal is one of her great passions.
When not in Boston visiting her adult daughter, Tess lives in Concord, NH and enjoys dance, cooking, travel, and almost anything that can be done outside in the fresh New Hampshire air.
Michael Ballou, Board Treasurer, Operations & Church Outreach
Michael is responsible for the day to day operational activities of The Water Project (he helps cross the t's and dot the i's). His passion for the the gospel helps churches discover their place in seeing relationships and people reconciled through the gift of clean, safe water.
Michael is also serving as Senior Pastor of North Shore Baptist Church in Peabody, MA. He holds a B.S. in Mechanical Engineering and a Master of Divinity from Gordon-Conwell Theological Seminary.
Rhys Searles, Relationship Coordinator
Rhys loves building relationships. He works directly with fundraisers and supporters like you to answer questions and cultivate an experience that will grow your passion for the poor, knowing how you're impacting the world.
Rhys Searles was a full-time student pastor prior to joining the team at The Water Project.
When he's not in the office talking or typing, he's on his bicycle enjoying the back roads of NH, spending quality time with wife and their four-legged child (dog), or at their church helping in all ways possible.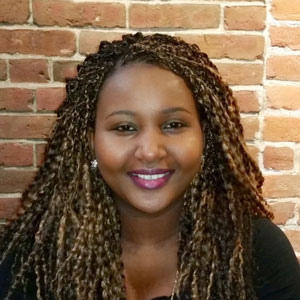 Lelia Murenzi, Development Associate
As part of our donor relationship team, Leila makes sure every donation is well cared for on its way to providing clean, safe water. She helps keep things flowing smoothly here!
Leila immigrated to the U.S. from Rwanda with her family as a teenager. In addition to her work at TWP and while continuing her education, Leila also works with the New American Africans, a local non-profit that helps refugeee families acclimate to their new country's culture and customs.
Leila loves to cook, travel and be a part of young adult and worship teams at her church.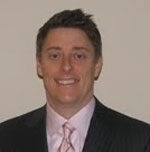 Rob Hudiburg, Board Member
Rob has spent his career in industry, and has a personal passion for seeing that doing good and doing well coexist. Rob is currently Vice President of Sales & Marketing for Kellogg Garden Products, a third generation family owned business dedicated to producing premium Organic soils and fertilizers within the Lawn & Garden industry. Rob also has an MBA in Finance & Entrepreneurship from Pepperdine University. Rob's idea of a perfect day includes an afternoon at Fenway Park with his beautiful wife and two sons.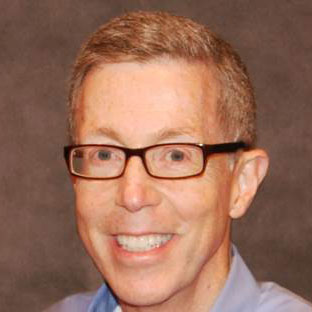 David Myers, Board Chair
Dave's professional background includes a graduate degree in Civil Engineering and experience helping to start and grow private companies and organizations. He is excited about applying these professional skills to The Water Project. Dave and his wife Nancy live in Columbus, OH and have three children and nine grandchildren.