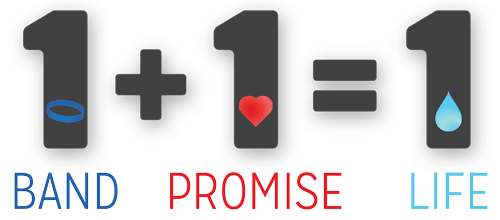 Commit to change what you drink for two weeks. Free up at least $23. Provide clean, safe water for one person.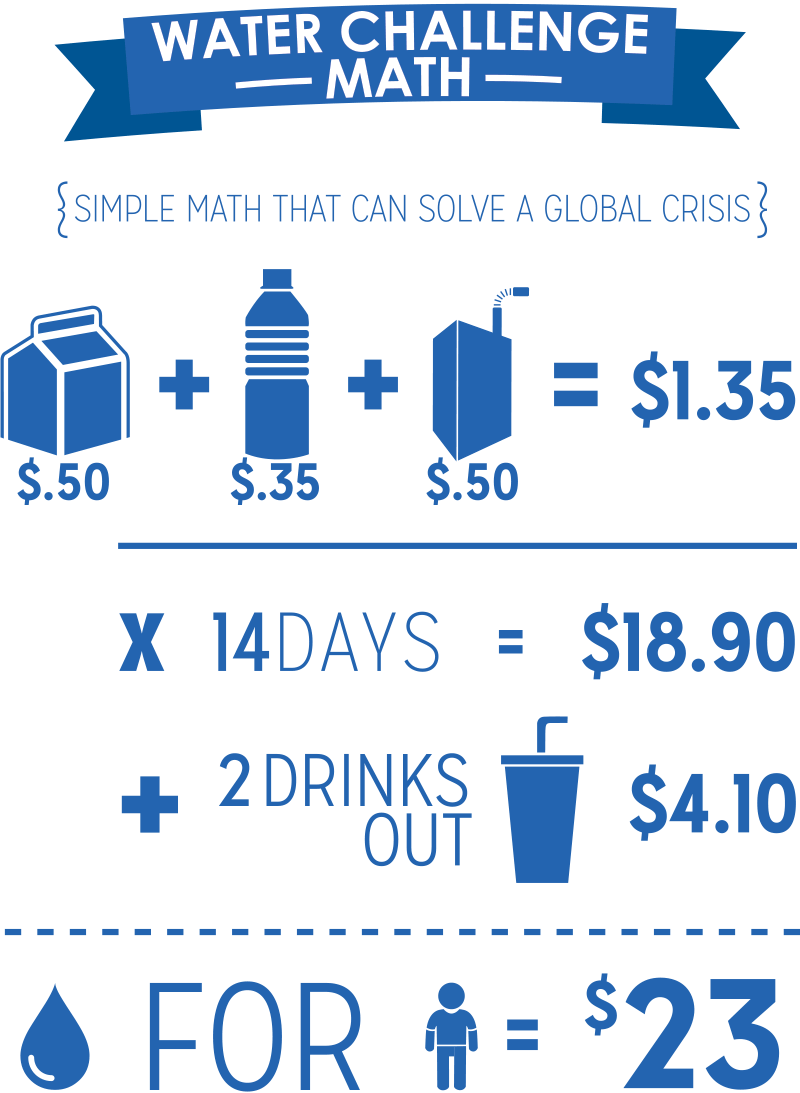 Looking for a way get your school, church, youth group or company involved? Not sure just another fundraiser is going to cut it? Is everyone you know a bit "tapped out"?
We've got a unique way to raise money for water projects that answers these problems. And it really works!
Introducing The Water Challenge
It doesn't require anyone to stretch their budget.
Instead... it's a simple trade.
Give up one expense for two weeks.
Donate what you save

($0 out of pocket)

.
Drink water to give water.
Drinking only water for two weeks can free up at least enough cash to give one person access to water. Don't believe it, check our math!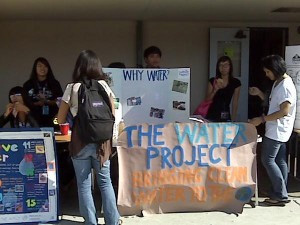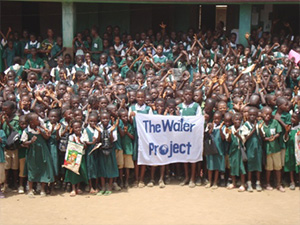 Your class, school, small group, church, or company
can unlock the potential of an entire community in need of clean, safe water!
Over the last 12 months, over 800 groups all around the U.S and Canada signed up for "The Water Challenge" to fund water projects at schools and community centers in Africa.
The water projects they funded are being built right now! And these groups are watching it all happen online. Now...it's your turn!
Sign up right now to find out how to get your school, youth group, church, office or friends involved to help give clean water.
1
Give it Up
Commit to
make water your only beverage...for 2 weeks.
2
Grab your wristband
Show that you're committed to help at least one person get water and get a free wristband. It'll help you remember to choose water and to spread the word too.
3
Continue for 2 weeks.
If your family goes out to dinner and you usually order iced tea, ask for water. It's free. You'll be amazed at how the savings add up. Encourage your whole family to participate.
4
Collect Your Savings
Take the money you would have spent on soda, juice, sports drinks, bottled water etc., and put it aside to give clean water.
5
Give it Away
After 2 weeks, calculate the amount of money saved by your sacrifice and give water through The Water Project.. It will be used to fund a new water project in Burkina Faso, Kenya, Sierra Leone, South Sudan, Rwanda or Uganda!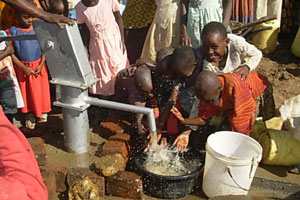 Give, Then See...
Within about 8-12 months of your donations, you'll be able to see the project you helped build!
We'll post pictures, GPS coordinates, and brief community reports right from the field as soon as the project gets started.
See the work we're doing right now to get an idea of what you'll see too!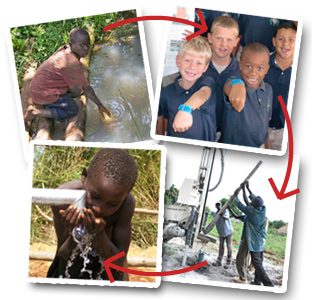 It's easy to launch your own "The Water Challenge" fundraiser and help provide access to clean, safe water!
Organizing things is a snap. Everything you need to get started is provided in our free toolkit. Learning tools, video, posters, scripts, forms and more are all included free. It's easy to use so you can concentrate on making your fundraising challenge a success.
Grab the free kit. You don't have to commit to anything just yet. You can decide when and if you want to participate after looking it over.
Join the hundreds of schools, churches, youth groups and even companies helping those in need of water!
Here's a great video one of our supporters made. We had nothing to do with it
...which is actually very cool.
Seriously... what she said.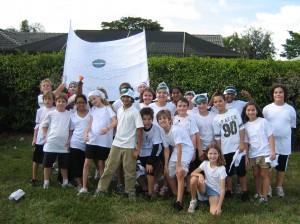 Last year we sent out over 100,000 participant bracelets. Together we brought clean water to tens of thousands of people.
We've featured some of the groups who've recently completed the challenge on our site - so you can get inspired.
They all had one thing in common. They far exceeded their own goals! Most do...
We'll help you think through your project and get you any additional resources you need.
Don't hesitate to contact us and ask!