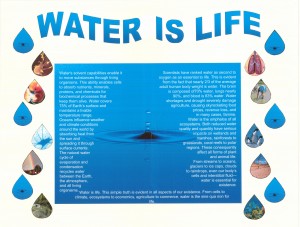 WHEN WATER COMES
EVERYTHING CHANGES
JOIN ME AND
HELP SAVE OUR CHILDREN CHANGE THE WORLD
LET'S MAKE CHRISTMAS EVERY DAY OF THE YEAR
Every day is Christmas day...
Instead of the same 'ole stuff under the tree, why not choose instead to help a family in Rwanda, Sierra Leone or Uganda?
Recapture the true meaning of Christmas. Give selflessly. Give so that others might live. Put hope under someone's tree.
Skip the Gifts. Ask for Water. Change Christmas.
---
Did you know nearly 1 billion people don't have safe water to drink?
Together, we can change that. Let's fund a new source of drinking water for those who suffer needlessly without it!
Our gifts will be used to construct or rehabilitate a water project, like a well or sand dam, in Africa. We'll see pictures, GPS coordinates, and updates as they come in from the actual water project we fund so we can celebrate the results along with the community we help.