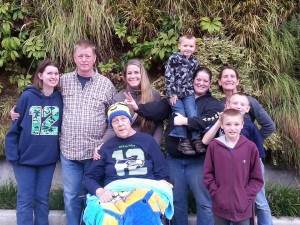 Carol Ginger Ford was a loving wife, mother, sister and friend. She said she wanted to help change the world when she recovered from cancer. But she wasn't given the chance and lost her battle this year.
In her honor, we're raising funds to sponsor a water project in Africa to make her dream a reality. This project will help an entire community get access to clean water.
We thank you for your donation in advance.
---
Did you know nearly 1 billion people don't have safe water to drink?
Together, we can change that. Let's fund a new source of drinking water for those who suffer needlessly without it!
Our gifts will be used to construct or rehabilitate a water project, like a well or sand dam, in Africa. We'll see pictures, GPS coordinates, and updates as they come in from the actual water project we fund so we can celebrate the results along with the community we help.