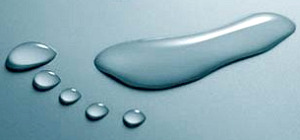 Water is taken for granted in many places around the world. Millions of gallons of fresh water are wasted each day, yet there are countries with little to almost no fresh water available. This diminishes the quality of life to extreme measures. Children are dying everyday due to lack of water. One every 15 seconds to be exact. And 1 in 5 children who dies before the age of 5, is due to a water related disease. The development of wells, and placement of water retention tanks can drastically improve the overall quality of life. Whether it be health-wise, socially, agriculturally, or economically. 
"We must be the change that we want to see in the world" -Ghandi
---
Did you know nearly 1 billion people don't have safe water to drink?
Together, we can change that. Let's fund a new source of drinking water for those who suffer needlessly without it!
Our gifts will be used to construct or rehabilitate a water project, like a well or sand dam, in Africa. We'll see pictures, GPS coordinates, and updates as they come in from the actual water project we fund so we can celebrate the results along with the community we help.