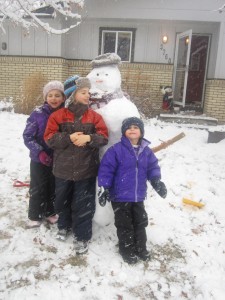 We love water! We love to splash in it, throw it at each other, freeze it, and carry it around in water bottles (we leave dozens of them in the car :) Living in the high desert has shown us how precious water is. We want to help other kids enjoy water as much as we get to enjoy it every day! Join us! Hire us to work for you, fill a "Got Water?" water bottle with change, or make a donation on this page. God says He makes streams in the wilderness. We can't wait to see! Check back here for updates on our progress.
Ethan, Hannah, Gabriella, and Elijah
---
Did you know nearly 1 billion people don't have safe water to drink?
Together, we can change that. Let's fund a new source of drinking water for those who suffer needlessly without it!
Our gifts will be used to construct or rehabilitate a water project, like a well or sand dam, in Africa. We'll see pictures, GPS coordinates, and updates as they come in from the actual water project we fund so we can celebrate the results along with the community we help.