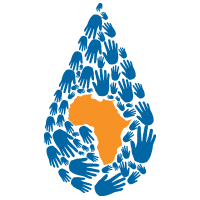 During Unit 5, Literature of Africa, our focus will be on human rights. With this in mind, I hope you'll consider joining me to fund a water project to give provide clean, safe and reliable water to a community in Africa.
Today, too many children suffer needlessly - walking miles for dirty water that makes them sick. You and I can change that. Please make a donation and then help me spread the word!
---
Did you know nearly 1 billion people don't have safe water to drink?
Together, we can change that. Let's fund a new source of drinking water for those who suffer needlessly without it!
Our gifts will be used to construct or rehabilitate a water project, like a well or sand dam, in Africa. We'll see pictures, GPS coordinates, and updates as they come in from the actual water project we fund so we can celebrate the results along with the community we help.