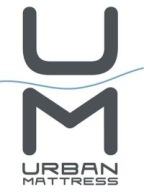 Urban Mattress is a locally owned and operated family business that seeks to provide the best service, prices and products available while supporting the community at large. We are proud to contribute a percentage of our store sales to many non profit organizations, including the Water Project.
We also take our responsibility for protecting the environment seriously by offering eco-friendly products that use renewable resources, are bio-degradable, and eliminate chemical off-gassing.
In our commitment to the environment in 2013 we decided to partner
with the Boulder community in order to contribute, and inspire the community to contribute to the Water Project as well.
---
Did you know nearly 1 billion people don't have safe water to drink?
Together, we can change that. Let's fund a new source of drinking water for those who suffer needlessly without it!
Our gifts will be used to construct or rehabilitate a water project, like a well or sand dam, in Africa. We'll see pictures, GPS coordinates, and updates as they come in from the actual water project we fund so we can celebrate the results along with the community we help.