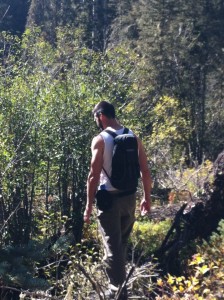 On World Water Day, 2014, Ryan Hinson begins the 2,180 mile, multi-month trek from Springer Mountain, Georgia to Katahdin, Maine.
The AT [H2O] campaign wants your help in raising $10 per mile. Big goals are best accomplished in small steps.
Follow the prep and execution on the AT[H2O] blog. Or follow Ryan's public posts on Facebook.
---
Did you know nearly 1 billion people don't have safe water to drink?
Together, we can change that. Let's fund a new source of drinking water for those who suffer needlessly without it!
Our gifts will be used to construct or rehabilitate a water project, like a well or sand dam, in Africa. We'll see pictures, GPS coordinates, and updates as they come in from the actual water project we fund so we can celebrate the results along with the community we help.