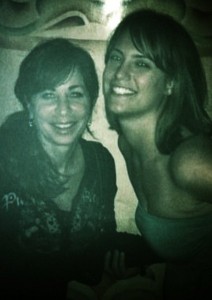 "When the well is dry, we know the worth of water." — Benjamin Franklin, Poor Richard's Almanac, 1746
Hey everyone!!!

Mine and Gina's birthdays are coming up in March!!! In honor of our birthdays we are starting a fundraiser to help raise money to fund a well project in Africa.
Go to http://thewaterproject.org to learn more.
When Water Comes...Everything Changes.
How You Can Help:
$10 - One Person's Clean Water
$50 - Give a Family Clean Water
$250 - Water for a Classroom
$1,000 - Purchase a Well Pump
$6,500 - Fund an Entire Project

---
Did you know nearly 1 billion people don't have safe water to drink?
Together, we can change that. Let's fund a new source of drinking water for those who suffer needlessly without it!
Our gifts will be used to construct or rehabilitate a water project, like a well or sand dam, in Africa. We'll see pictures, GPS coordinates, and updates as they come in from the actual water project we fund so we can celebrate the results along with the community we help.