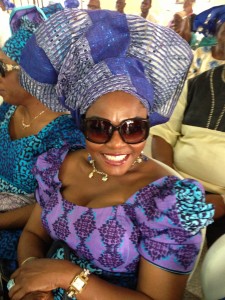 I am a pharmacist who owns a small chain of retail pharmacies in the Tampa Bay area.
I am starting a fashion design company called Shola Designs.
My first products are shoes and handbags..
As a young girl, I carried water to my grandparents in a village west of Lagos, Nigeria. She wants to give back I encourage all my friends and associates to as well. I have a personal connection to this cause.
---
Did you know nearly 1 billion people don't have safe water to drink?
Together, we can change that. Let's fund a new source of drinking water for those who suffer needlessly without it!
Our gifts will be used to construct or rehabilitate a water project, like a well or sand dam, in Africa. We'll see pictures, GPS coordinates, and updates as they come in from the actual water project we fund so we can celebrate the results along with the community we help.