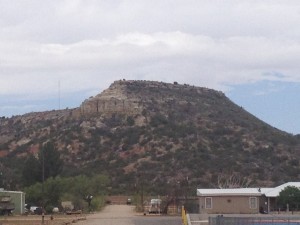 Because West Texans have experienced a drought the past few years--but have not suffered to the extent that others do throughout the world--we want to raise awareness of these three things:
1. the need to take care of our natural resources
2. the discipline required to accomplish a task
3. the plight of those worldwide and even in our state who are experiencing difficulty because of water shortages
---
Did you know nearly 1 billion people don't have safe water to drink?
Together, we can change that. Let's fund a new source of drinking water for those who suffer needlessly without it!
Our gifts will be used to construct or rehabilitate a water project, like a well or sand dam, in Africa. We'll see pictures, GPS coordinates, and updates as they come in from the actual water project we fund so we can celebrate the results along with the community we help.