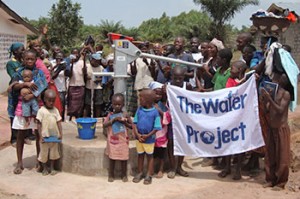 Our very young children are the future and we believe that the way forward is to promote their ability to show care and concern for others. Our fundraising effort will provide an opportunity to sensitively discuss cultural similarities and differences. Furthermore, we hope to promote children's understanding of the world and the importance of the environment, people and communities.
---
Did you know nearly 1 billion people don't have safe water to drink?
Together, we can change that. Let's fund a new source of drinking water for those who suffer needlessly without it!
Our gifts will be used to construct or rehabilitate a water project, like a well or sand dam, in Africa. We'll see pictures, GPS coordinates, and updates as they come in from the actual water project we fund so we can celebrate the results along with the community we help.