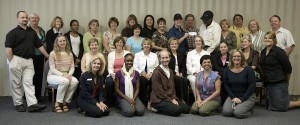 Can you imagine - not having fresh, clean water to drink for ultimate healthy living? No clean water to bathe in that is free of dirt and disease? No clean water to wash your clothes in, in order to look and feel your best?
A restaurateur once taught me, "the easiest and most decent thing any human can do for another is to extend a drink of water".
Please join Aye Lighthouse Foundation in a special side-project to raise money for just two families to have that luxury; that thing we take for granted every day; several times a day; every time we turn on a tap -
Like blood, "it's in us to give". Literally.
Please join us to help quench their thirst.
---
Did you know nearly 1 billion people don't have safe water to drink?
Together, we can change that. Let's fund a new source of drinking water for those who suffer needlessly without it!
Our gifts will be used to construct or rehabilitate a water project, like a well or sand dam, in Africa. We'll see pictures, GPS coordinates, and updates as they come in from the actual water project we fund so we can celebrate the results along with the community we help.