August, 2018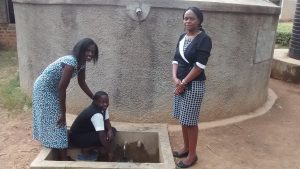 A year ago, generous donors helped build a rainwater catchment tank and latrines for the Friends Makuchi Secondary School in Western Kenya. The contributions of incredible monthly donors and others giving directly to The Water Promise allow teams to visit project sites throughout the year, strengthening relationships with communities and evaluating the water project over time. These consistent visits allow us to learn vital lessons and hear amazing stories – we're excited to share this one from our partner, Jacqueline Shigali, with you. 
---
Comparing this year's academic performance compared to that of last year, it is without a doubt that this project has brought positive change to the school.
"Students are now very happy that they can drink enough water from the tank and also have enough to wash their utensils every time after meals. The classrooms are now cleaned every evening, which has reduced diseases caused or triggered by dust like asthma," Anai Sisline, a 14-year-old student said.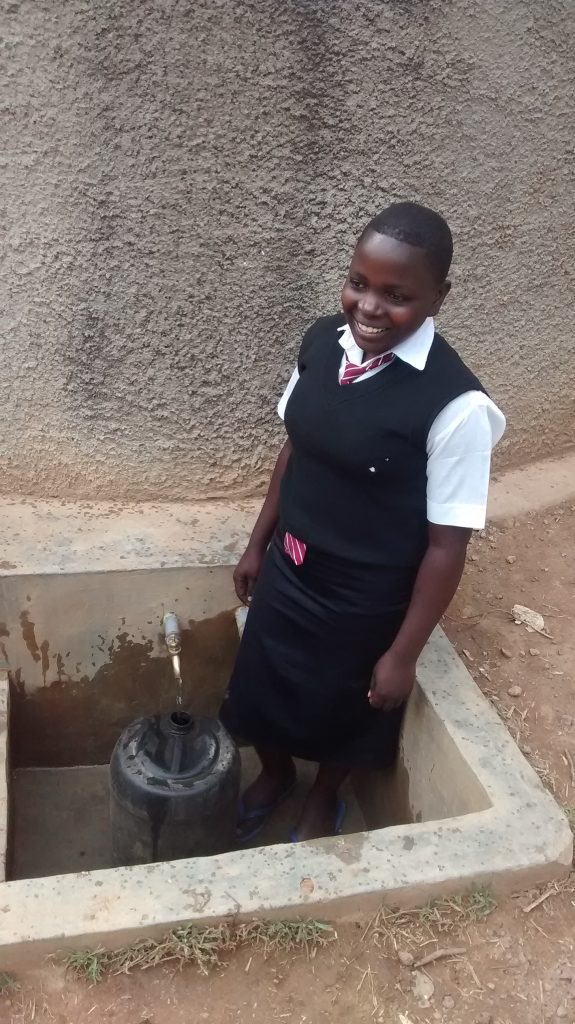 "More time is spent on learning and this is reflected in increased performance in various subjects by students."
Student performance is notably improving. The increased mean test scores have even made neighbors bring their children to this school. Form one's enrollment for this year is the highest since the school's inception, a fact that is attributed to the new facilities.
"I remember we used to desperately look for children to join our school, making friendships with primary teachers so that their parents could give us children in Form One. But this year we are so happy because we began receiving requests from pupils who performed highly in the national primary examination, asking for admission from the very moment form four examinations were released," Akingi Jency, the teacher in charge of sanitation and hygiene at the school, said.
Installation of the water tank and latrines is only one step along the journey toward sustainable access to clean water. The Water Project and WEWASAFO (our trusted local partner) are committed to consistent monitoring of each water source. Our monitoring and evaluation program, made possible by donors like you, allows us to maintain our relationships with communities by visiting up to 4 times each year to ensure that the water points are safe and reliable.
This is just one of the many ways that we monitor projects and communicate with you. Additionally, you can always check the functionality status and our project map to see how all of our water points are performing, based on our consistent monitoring data.
One project is just a drop in the bucket towards ending the global water crisis, but the ripple effects of this project are truly astounding. This functional tank at Friends Makuchi Secondary School is changing many lives.
"First and foremost, the money that used to be given to water vendors to fetch more water for use in school has been saved and is now being used to support learning activities like buying seedlings for students taking agriculture and also buying sporting gear for students," Mrs. Jency said.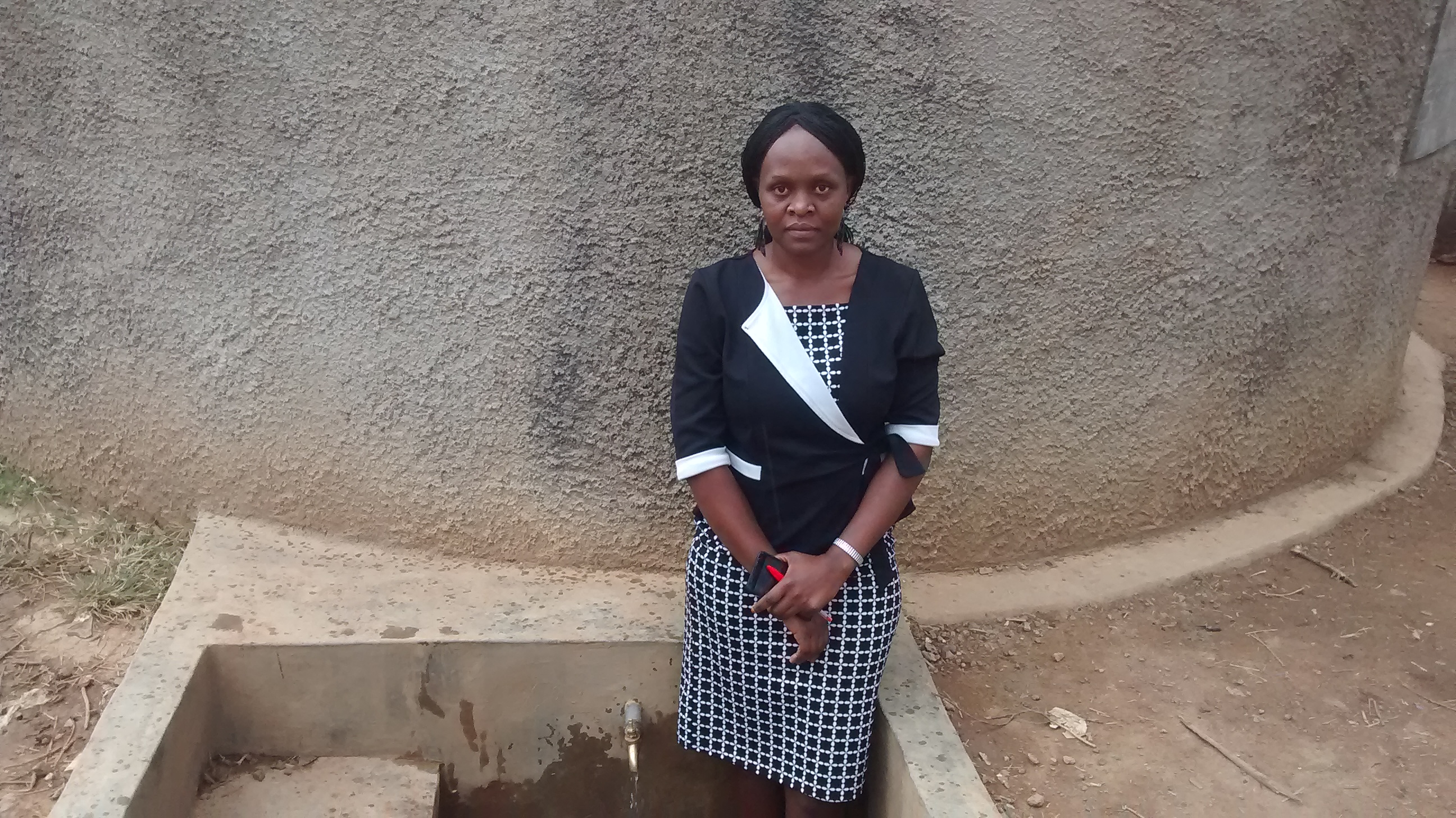 "This has inspired students pursuing their dreams of becoming great footballers. Besides, many students have decided to pick agriculture as their favorite technical subject since they are sure of the renewed social goodwill from the administration to support them."
This is only possible because of the web of support and trust built between The Water Project, WEWASAFO, the community, and you. We are excited to stay in touch with this community and support their journey with safe water.
Read more about The Water Promise and how you can help.
See The Water Project in Anai Sisline's Community »