September, 2018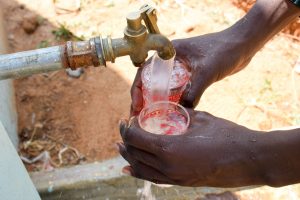 A year ago, generous donors helped build a rainwater catchment tank for students at Mutulani Secondary School. The contributions of incredible monthly donors and others giving directly to The Water Promise allow teams to visit project sites throughout the year, strengthening relationships with communities and evaluating the water project over time. These consistent visits allow us to learn vital lessons and hear amazing stories – and we're excited to share this one from Joe Kioko with you.
---
We met with the deputy headteacher, Mr. Stephen Muteti, and 19-year-old student Gerald Mumo. Both attest to how transformative it has been to have clean water on school grounds. Mr. Muteti told us that the tank has never been void of water since it received its first rains last year.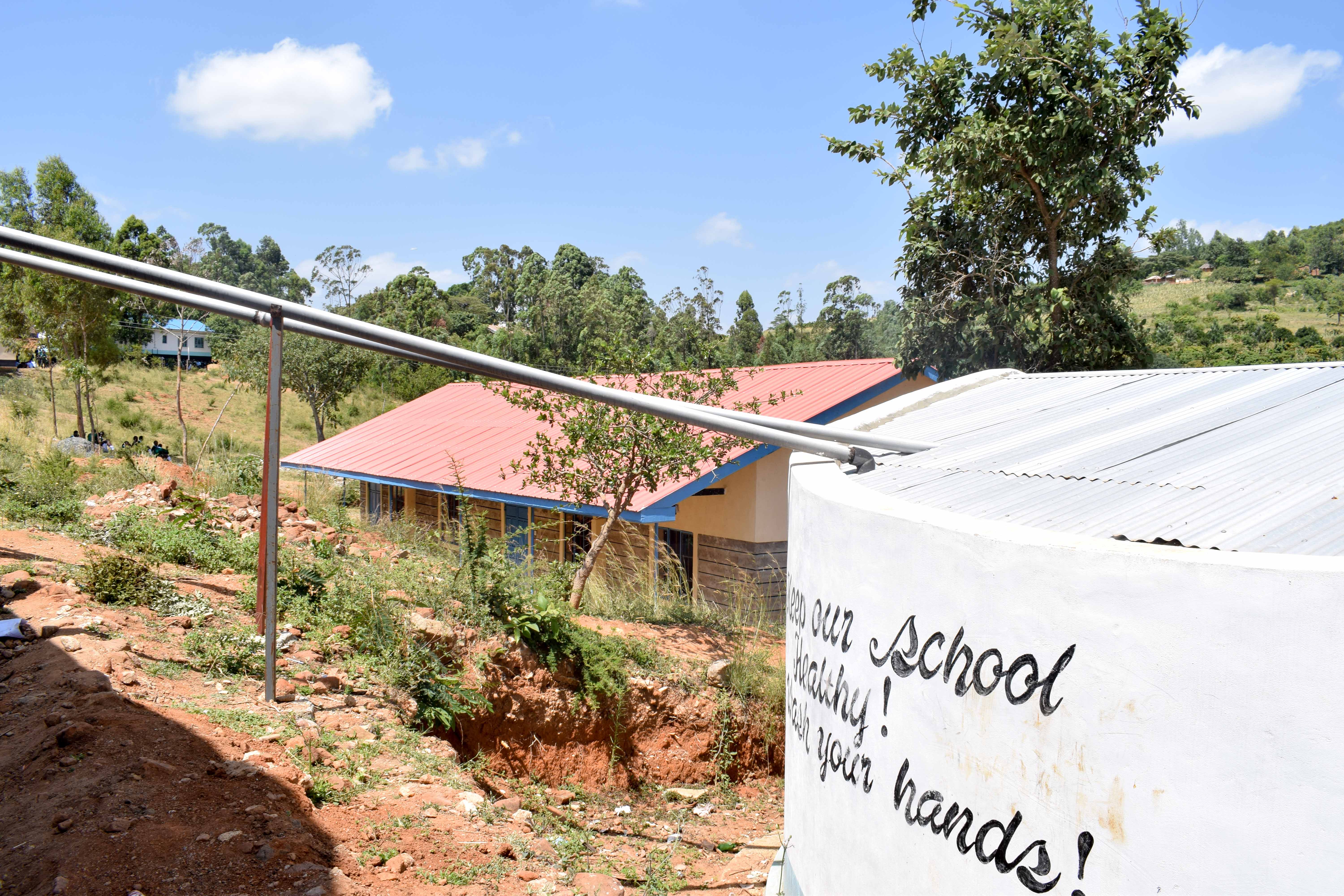 "After the tank was completed, no student has ever set foot in the river to fetch water again. The motorbike that we had bought to help in fetching water is now idle. It only ferries water from the tank to the kitchen, but we have since acquired a petrol pump to be able to do that more efficiently," shared Deputy Muteti.
"No new cases of waterborne diseases have been reported. After completion of two new classrooms, an administration block was started. Its completion will pave way for the construction of a dormitory and a dining hall," Muteti continued.
Water on school grounds has saved time, money, and energy.
"We now wash our hands every time we visit the latrine. We clean our classes daily, which creates a good learning environment by minimizing dust. As for the latrines, we only used to sweep them before the tank – but now we wash even the urinals thrice a week," added Gerald Mumo.
Gerald has seen his school grow rapidly since the arrival of water on school grounds. Now, his biggest hope is to see the dormitories that Mr. Muteti mentioned come to fruition so that he no longer has to walk to school every morning.
Constructing this rainwater catchment tank was only one step along the journey toward sustainable access to clean water. The Water Project is committed to consistent monitoring of each water source. Our monitoring and evaluation program, made possible by donors like you, allows us to maintain our relationships with communities by visiting up to 4 times each year to ensure that the water points are safe and reliable.
This is just one of the many ways that we monitor projects and communicate with you. Additionally, you can always check the functionality status and our project map to see how all of our water points are performing, based on our consistent monitoring data.
This is only possible because of the web of support and trust built between The Water Project, our local teams, the community, and you. We are excited to stay in touch with this community and support their journey with safe water.
Read more about The Water Promise and how you can help.
See The Water Project in Gerald Mumo's Community »