August, 2018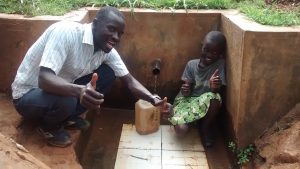 A year ago, generous donors helped protect Ondiek Spring for Nyira Community in Western Kenya. The contributions of incredible monthly donors and others giving directly to The Water Promise allow teams to visit project sites throughout the year, strengthening relationships with communities and evaluating the water project over time. These consistent visits allow us to learn vital lessons and hear amazing stories – we're excited to share this one from team member Erick Wagaka with you.
---
The spring users appreciate the spring because it has been handy in the facilitation of various communal activities including ceremonies, income-generating activities, and household chores.
"The project has fostered peace within households. Spouses have been able to divide household duties including scenarios where the male goes to fetch water and the female does the cooking," Mr. Oliver Ondiek, member of the water user committee, said.
"This is because it is no longer hard to collect water from the spring."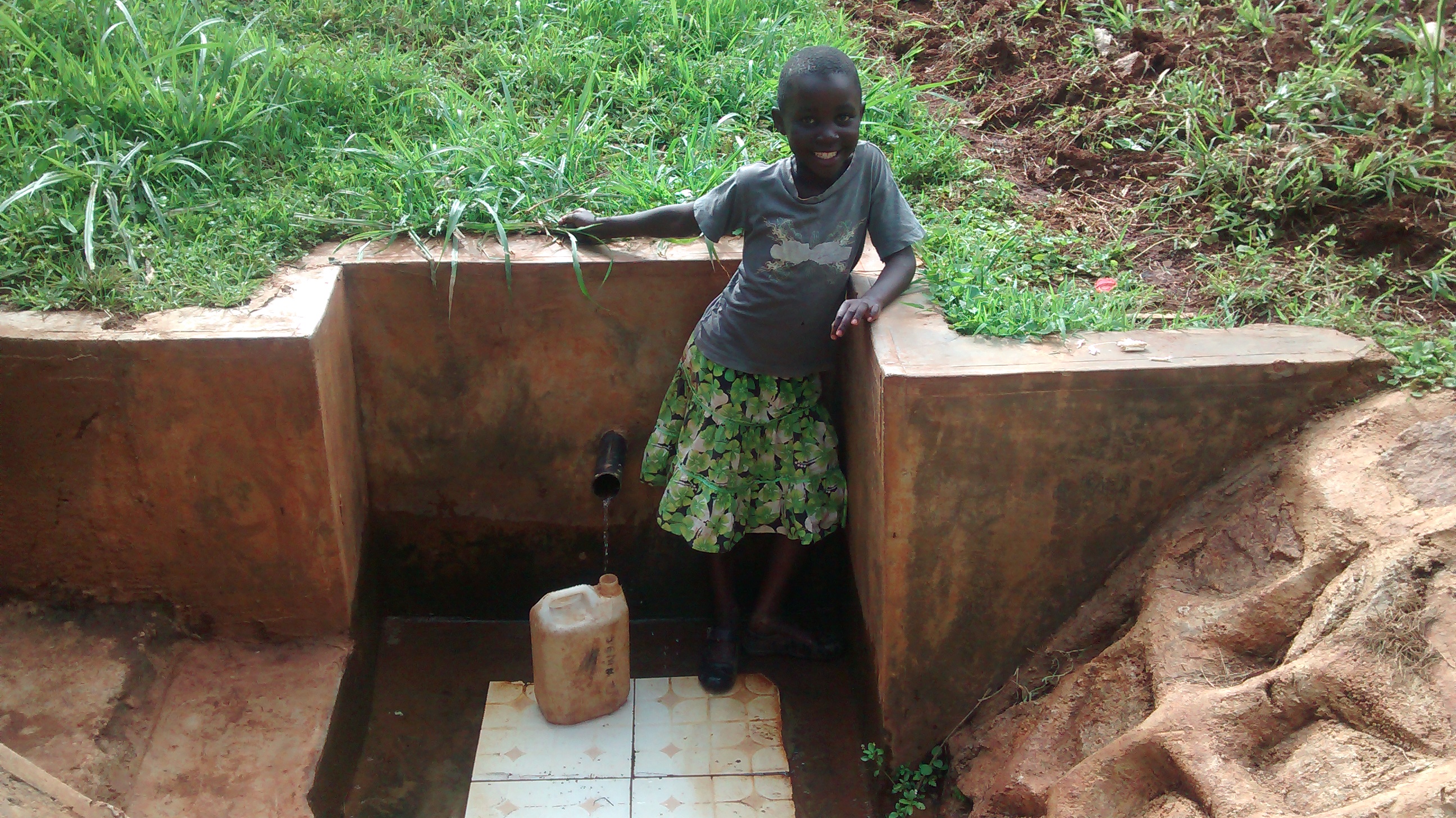 The community has become closer than ever since they joined hands with us to protect their spring. Their unity was at its highest during a terrible ordeal that claimed the lives of the spring's landowner and 17 other people coming from this community. A public bus (matatu) crashed into a sugarcane truck just before Christmas last year. Ten of the victims came from the same family.
"At school, we have been taught to be our neighbor's keepers too," Precious Muyonga, a nine-year-old girl, said.
"Our families came together to protect the spring so that we can get clean water for use at home and drink safe water whenever we get thirsty. My confidence was stirred and now my dream to be a great teacher is unchallenged!"
Protection of Ondiek Spring is only one step along the journey toward sustainable access to clean water. The Water Project is committed to consistent monitoring of each water source. Our monitoring and evaluation program, made possible by donors like you, allows us to maintain our relationships with communities by visiting up to 4 times each year to ensure that the water points are safe and reliable.
This is just one of the many ways that we monitor projects and communicate with you. Additionally, you can always check the functionality status and our project map to see how all of our water points are performing, based on our consistent monitoring data.
"The spring has revived the hope of the community to bring up healthy children who value practicing good hygiene," Mr. Ondiek said.
This spring protection in Nyira is changing many lives. This is only possible because of the web of support and trust built between The Water Project, our hardworking teams, the community, and you. We are excited to stay in touch with this community and support their journey with safe water.
Read more about The Water Promise and how you can help.
See The Water Project in Oliver Ondiek's Community »