June, 2022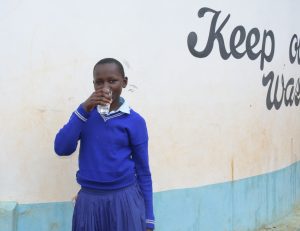 Faith M., a 14-year-old student at Mang'uu Primary Boarding School, described her struggles before her school's rain tank was installed last year. "The water bought by the school was insufficient; thus, most of us were left thirsty throughout the day."
She continued, "We also hardly cleaned our classrooms, dormitories, and latrines because of the water scarcity. Learning in such an unhygienic environment while thirsty affected my academic performance negatively."
Now with ready access to cleaner, sufficient water, things have changed for Faith and her classmates.
"I am able to take my meals in school because the school has finally set up a feeding program which makes learning more comfortable. I can also easily and quickly get water to drink, which improves my attention in class," said Faith. "Learning in a clean environment has enabled my academic performance to soar higher."
Not only has Faith's academic performance improved, but so has her health. She said, "Personal hygiene and sanitation have improved because there is enough water within the school. Having access to clean water has also led to improved health, unlike the previous sources of water that exposed us to infections like stomachaches and typhoid."
With improved health and sufficient water to drink, the future is looking brighter for Faith and her classmates.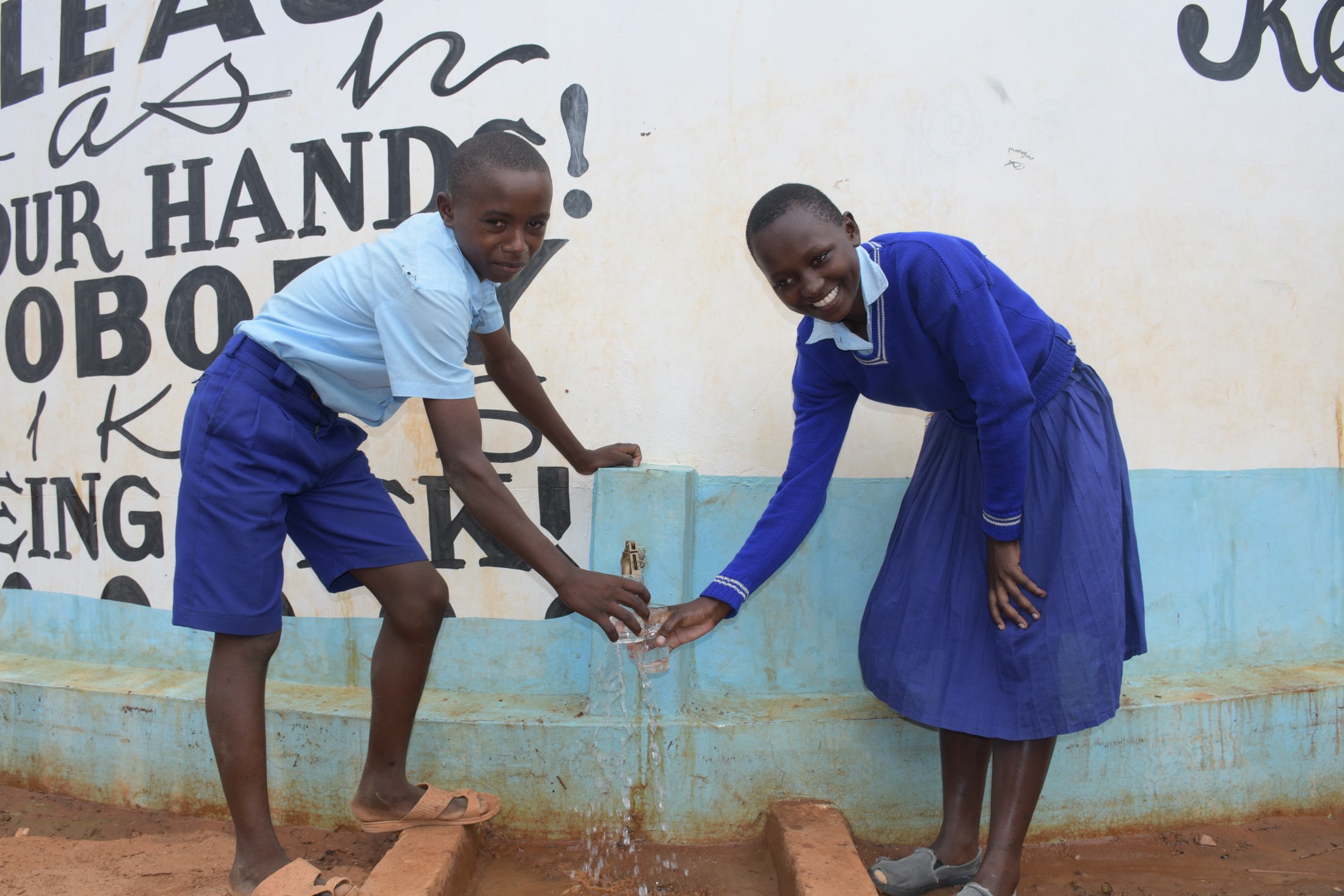 See The Water Project in Faith's Community »