November, 2017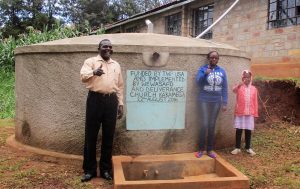 A year ago, generous donors helped build a rainwater catchment system and latrines with the communities surrounding Deliverance Church in Western Kenya. Because of these gifts and contributions from our monthly donors, partners can visit project sites throughout the year, strengthening relationships with communities and evaluating the actual water project. These consistent visits allow us to learn vital lessons and hear amazing stories – we're excited to share this one from our partner, Faith Muthama, with you.
---
The lives of those using this water project have improved in terms of sanitation – the church is cleaned three times a week unlike before. The church members also get access to safe drinking water unlike before where people used to suffer from water borne diseases.
When I reached at the church compound, I saw it sparkling clean. The liter at the compost was well taken care of by burning. Inside the church was clear, meaning it was cleaned by using the water at the tank. The tank area was cleaned too and the water coming out of the tank was clean meaning it was dosed properly.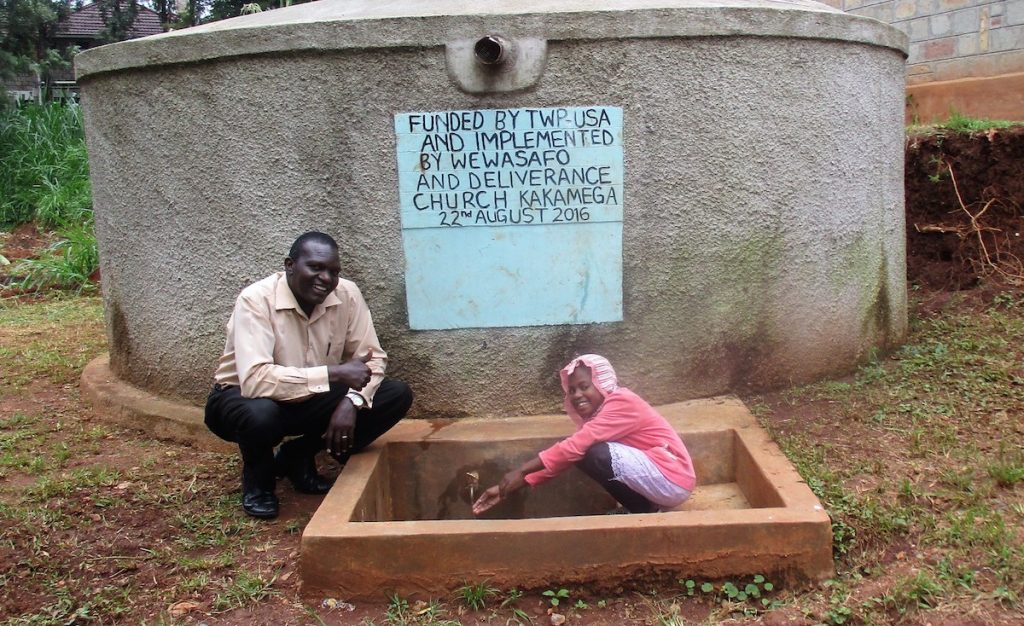 Senior Pastor Jackson Wambua shared how life has changed because of the rainwater catchment system built last year. "The community members around the church have been coming to fetch water from the tank because before there was no water point nearby to access clean water. The church has a banana plantation of which they use the water in the tank to irrigate it. The other thing to note is that, the church is also constructing Sunday school classes and the constructors used the water from the tank, thus saving the church a lot of money that would have been used to pay women who supply water on site. We have also noted that, the church members both children and the adults fetch water to drink from the tank on Sundays. The church is also cleaned three times a week using the water from the tank," he said.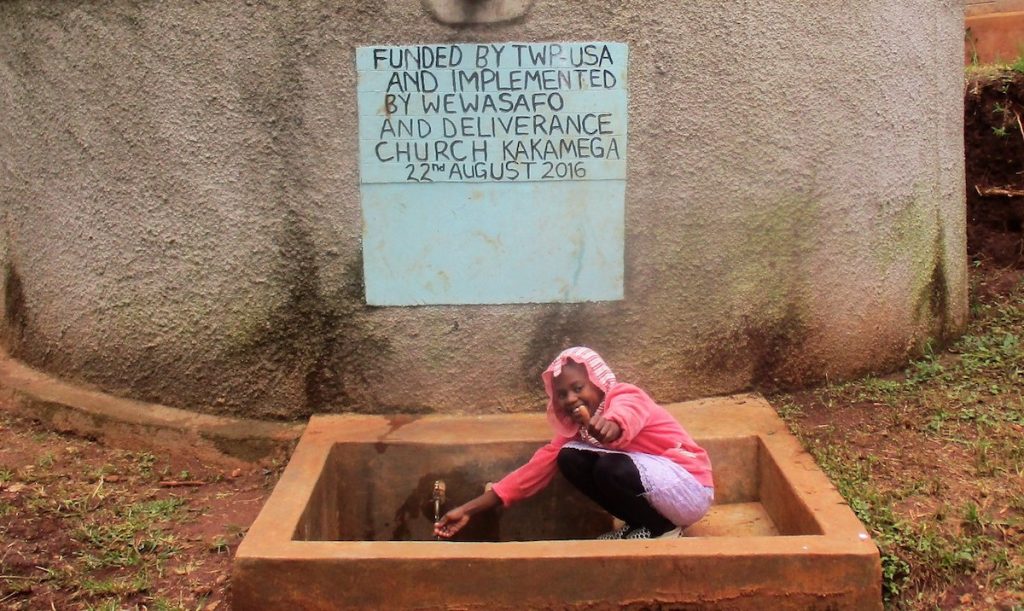 "Before the tank was contracted, we as children used to carry water for drinking from home," explains 10 year-old Liz Ogamba. "This was cumbersome and at times we would lose the containers."
As staff, we will be carrying out monitoring and evaluation of the facilities so as to serve the community and also improve their lives.
---
The Water Project and our partners are committed to consistent monitoring of each water source. Our monitoring and evaluation program, made possible by monthly donors, allows us to visit communities up to 4 times a year. Read more about our program and how you can help.
See The Water Project in Jackson's Community »