December, 2017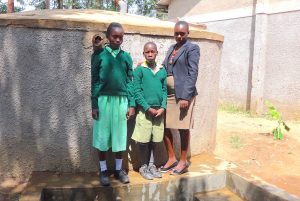 A year ago, generous donors helped build a rainwater catchment system and latrines for Eburenga Primary School in Kenya. Because of these gifts and contributions from our monthly donors, partners can visit project sites throughout the year, strengthening relationships with communities and evaluating the actual water project. These consistent visits allow us to learn vital lessons and hear amazing stories – we're excited to share this one from our partner, Mray Afandi, with you.
Since the pupils have sufficient time within the school, I have noticed general cleanliness in the compound. The rubbish is put at the compost and classes are kept clean. It is indeed encouraging to be in this school due to highly improved hygiene.
"Upon construction of the 30,000 litres water tank and six latrines, the school community has access to clean, safe water & sanitation facilities," explains headteacher Henry Indakwa Naman. "The water supply is now reliable and sufficient. Pupils have enough time for academic work. The water tank and latrines are well maintained by the school community."
"The awareness and level of sanitation and hygiene has improved at the school," shares 13-year-old Paul Kituyi. "We now have access to clean, safe water and sanitation facilities at our disposal. We now have enough time for our academic work. We also have sufficient time for co-curriculum activities."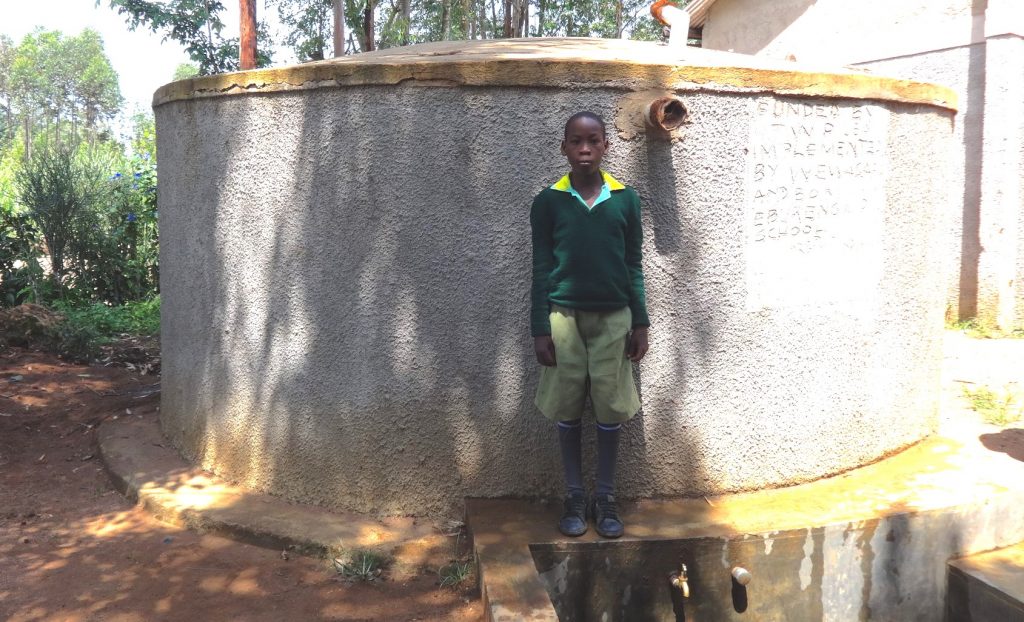 The school children are practicing proper hygiene after visiting the toilet. This can be evidenced when you walk in to the school compound, you see children queuing around hand washing stations. The changes are great. We will continue to work with this school through our regular monitoring visits.
The Water Project and our partners are committed to consistent monitoring of each water source. Our monitoring and evaluation program, made possible by monthly donors, allows us to visit communities up to 4 times a year. Read more about our program and how you can help.
See The Water Project in Paul's Community »