August, 2017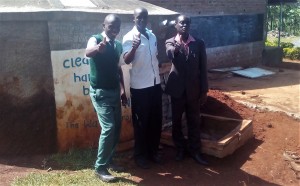 A year ago, generous donors helped build a rainwater catchment system, latrines, and hand washing stations for Ebwiranyi Secondary School in Kenya. Because of these gifts and our monthly donors, our partners are able to visit project sites throughout the year, strengthening relationships with communities and evaluating the actual water project. Because of these consistent visits, we learn vital lessons and we hear amazing stories – we're excited to share this one with you.
---
"Ebwiranyi Secondary School in Kenya now enjoys the use of water direct from the tank with lots of confidence," says WEWASAFO staff member Wilson Kipchoge as he visits the school a year after their rainwater catchment system, latrines, and hand washing stations were installed. "Their environment is improved, new trees have been planted around the compound as well as flowers and general cleanliness is maintained in the compound."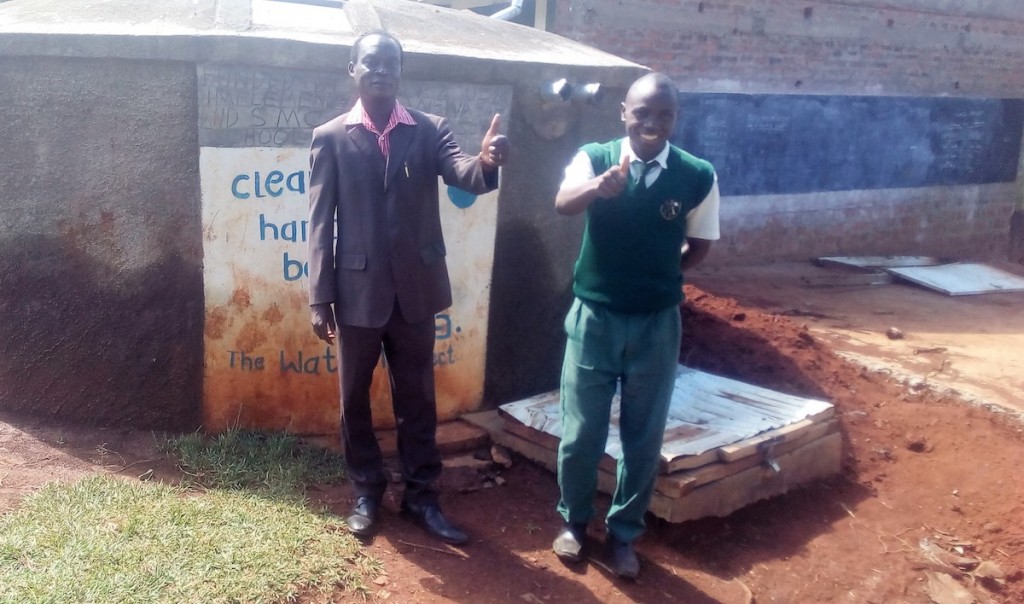 Wilson had the chance to speak with Deputy Principal Imbukwa Obed who said, "We now have enough water to be used for various tasks like cooking in the kitchen, hand washing, drinking by the students, and general cleanliness."
Wilson also asked 17-year-old John Sikuku about any changes. "I no longer carry heavy containers of water from my home because we have a water tank and I concentrate a lot on class work to improve on my academic performance."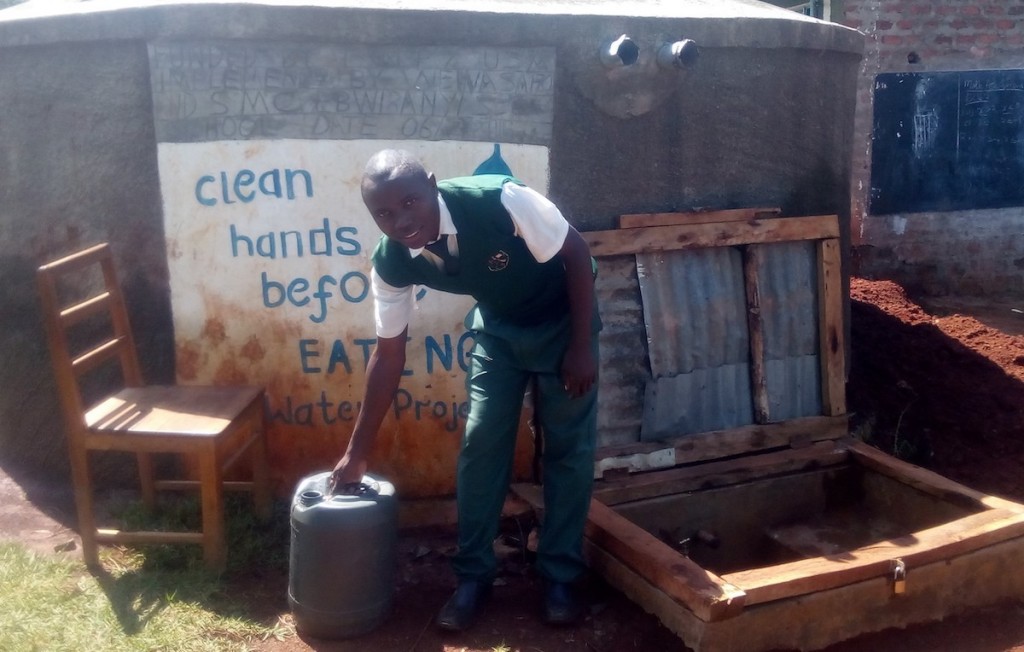 Wilson and WEWASAFO will continue to support this community. "We will be carrying out monitoring and evaluation of the facilities as well as sharing any new information or any rising concerns with the community during such visits."
---
One year later, Ebwiranyi Secondary School is managing their rainwater harvesting tank very well. We're excited to hear and share more stories as we continue to monitor their progress.
The Water Project and our partners are committed to consistent monitoring of each water source. Our monitoring and evaluation program, made possible by monthly donors, allows us to visit communities up to 4 times a year. Read more about our program and how you can help.
See The Water Project in John Sikuku's Community »