September, 2017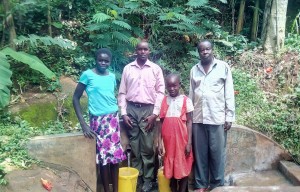 A year ago, generous donors helped build a spring protection and sanitation platforms for the community surrounding Elkana Mahonga spring in Kenya. Because of these gifts and our monthly donors, partners are able to visit project sites throughout the year, strengthening relationships with communities and evaluating the actual water project. These consistent visits allow us to learn vital lessons and hear amazing stories – we're excited to share this one from partner Wilson Kipchoge with you.
The community surrounding the area are now able to use safe, clean water from this protected spring unlike before when the households used to consume contaminated water from the spring before it was protected.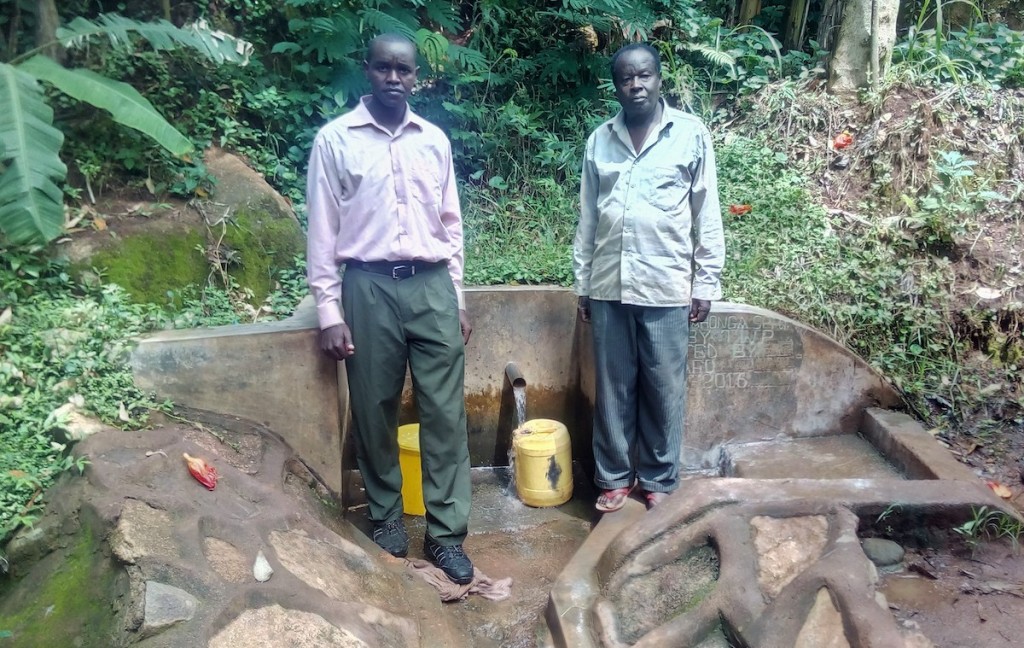 Wilson asked community member Caleb Mahonga to reflect on the spring protection. "Looking back at previous years, I can attest that there is a big difference because we can now access safe clean water and sound sanitation which has brought joy and happiness to many households. Safety of the water is still a challenge to many households as many do not take seriously measures to ensure that their water is free from any contamination. Sanitation is still an issue that needs attention as there are still people who share latrines with neighbors. To solve this, households should be encouraged to practice good water handling. On sanitation, the households should be encouraged to put up temporary latrines and also in future if resources will be available, the number of sanitation platforms should be increased from 5 to 8 based on the population of an area."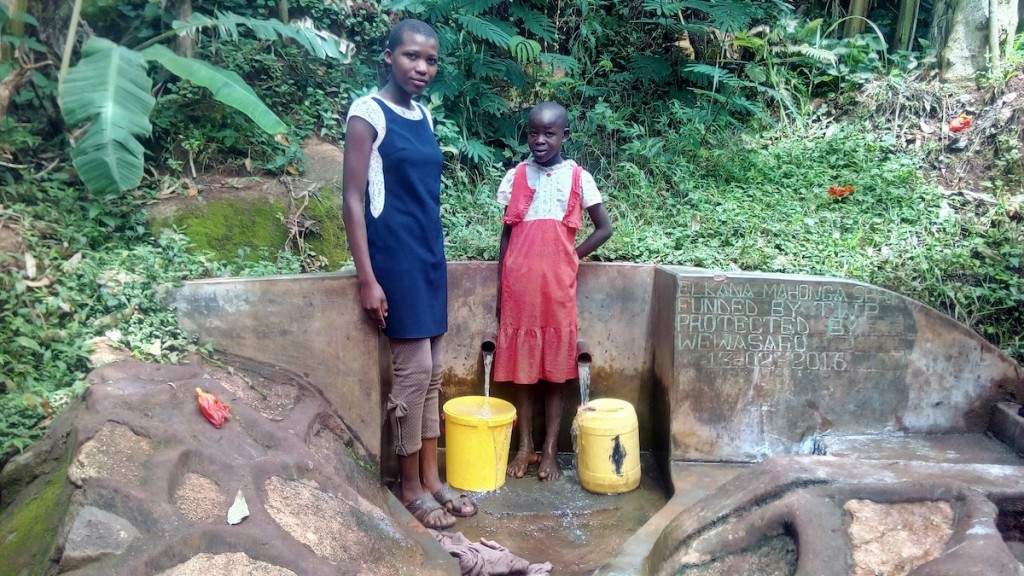 Wilson also spoke with 16-year-old Rosemary Aisha. "Before this spring was protected, I used to collect contaminated water and step on muddy ground while fetching water which contained worms causing disease but now I can easily fetch safe water and stand on a well-cemented floor free from any worms infestation."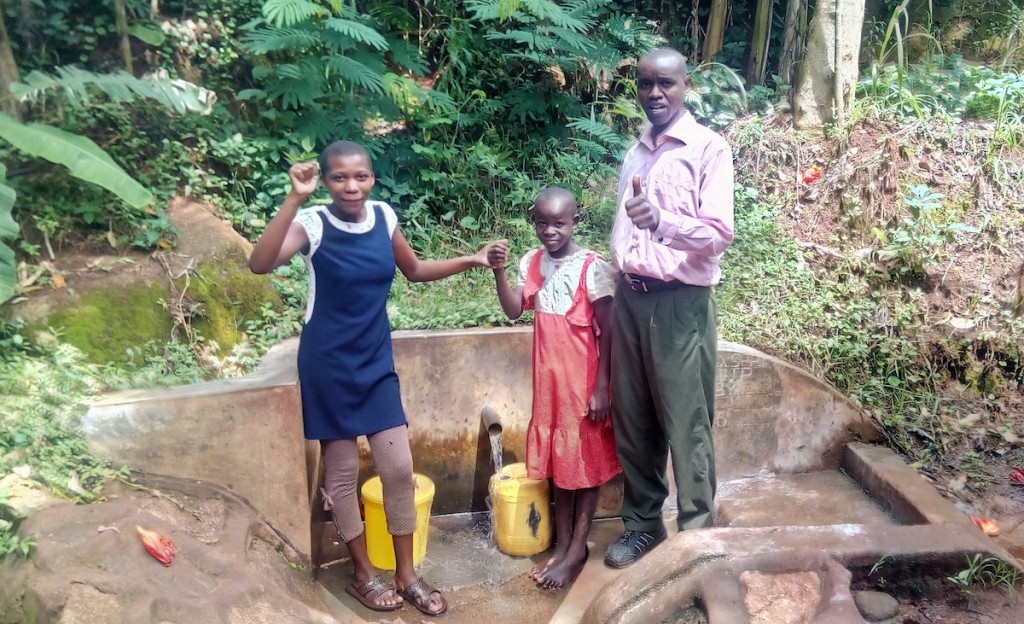 This community is happy about their spring and sanitation platform which really provide them with safe water and sound sanitation. The water is now very safe and clean to be used and needs no further treatment to ensure its purity. Their environment looks clean with presence of greener trees, flowers and vegetation which helps control soil erosion. We will continue to stay in contact with this community to ensure sanitation and education training continues.
The Water Project and our partners are committed to consistent monitoring of each water source. Our monitoring and evaluation program, made possible by monthly donors, allows us to visit communities up to 4 times a year. Read more about our program and how you can help.
See The Water Project in Caleb Mahonga's Community »