October, 2017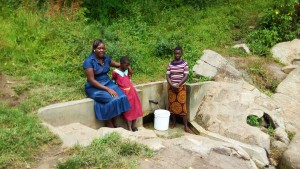 A year ago, generous donors helped build a spring protection system and sanitation platforms for families living around Emusioma Spring. Because of these gifts and our monthly donors, partners are able to visit project sites throughout the year, strengthening relationships with communities and evaluating the actual water project. These consistent visits allow us to learn vital lessons and hear amazing stories – we're excited to share this one with you.
–
"As I entered Bushibo Village, healthy faces met me on the way" shared Field Officer Karen Maruti. Homesteads looked clean and had dish racks, clotheslines, bathing shelters, and even new latrines. These same families all rely on Emusioma Spring, which happened to be Karen's destination that day.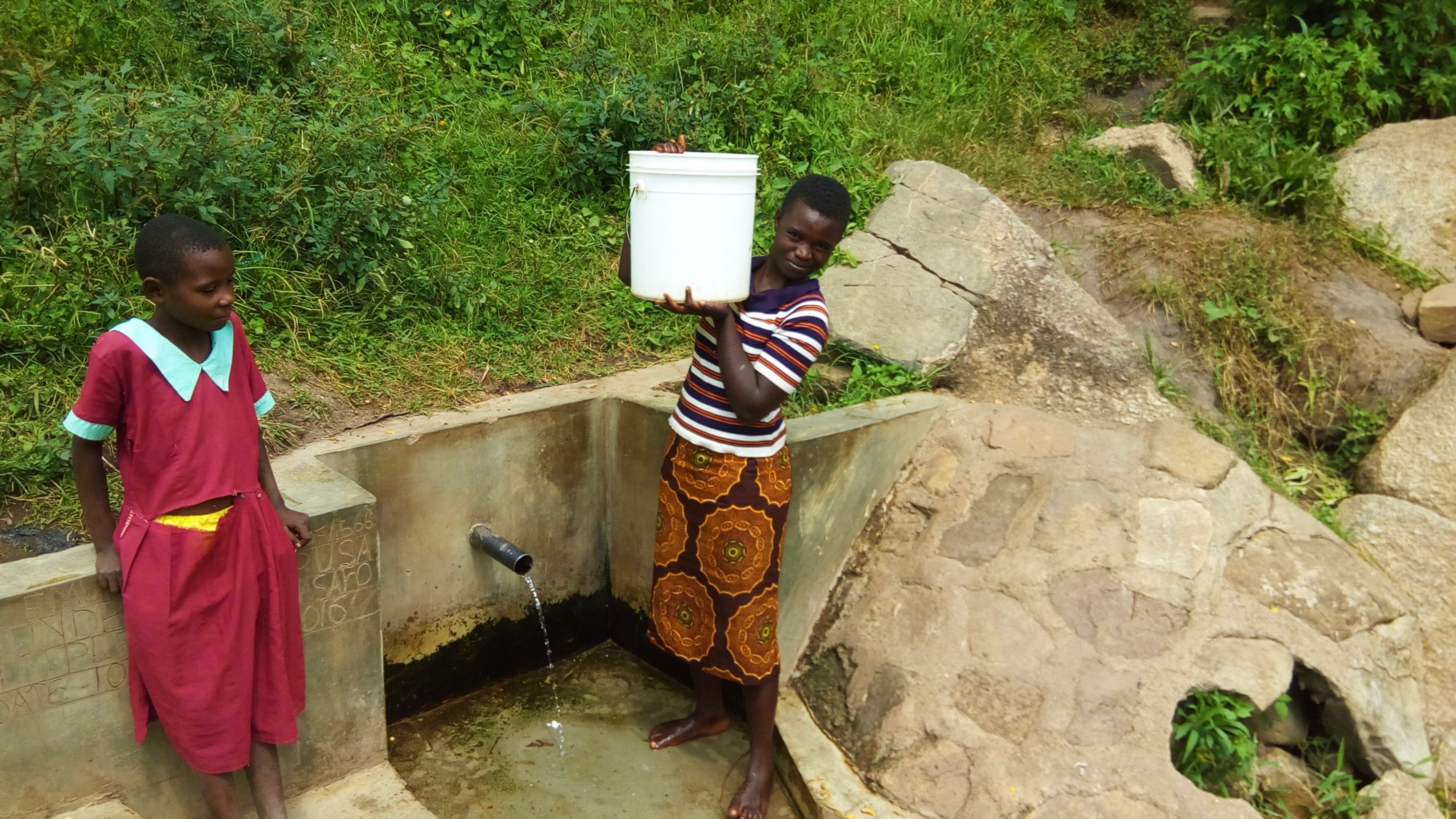 There she met Mary Likhome, a woman who attended last year's training and has been drinking clean water from Emusioma Spring. She told Karen that "Since the spring was completed, waterborne diseases have been a thing of the past to us. Our children no longer suffer from diarrhea diseases and this is because we are now accessing safe drinking water. With the hygiene trainings, our standards of hygiene have also improved tremendously."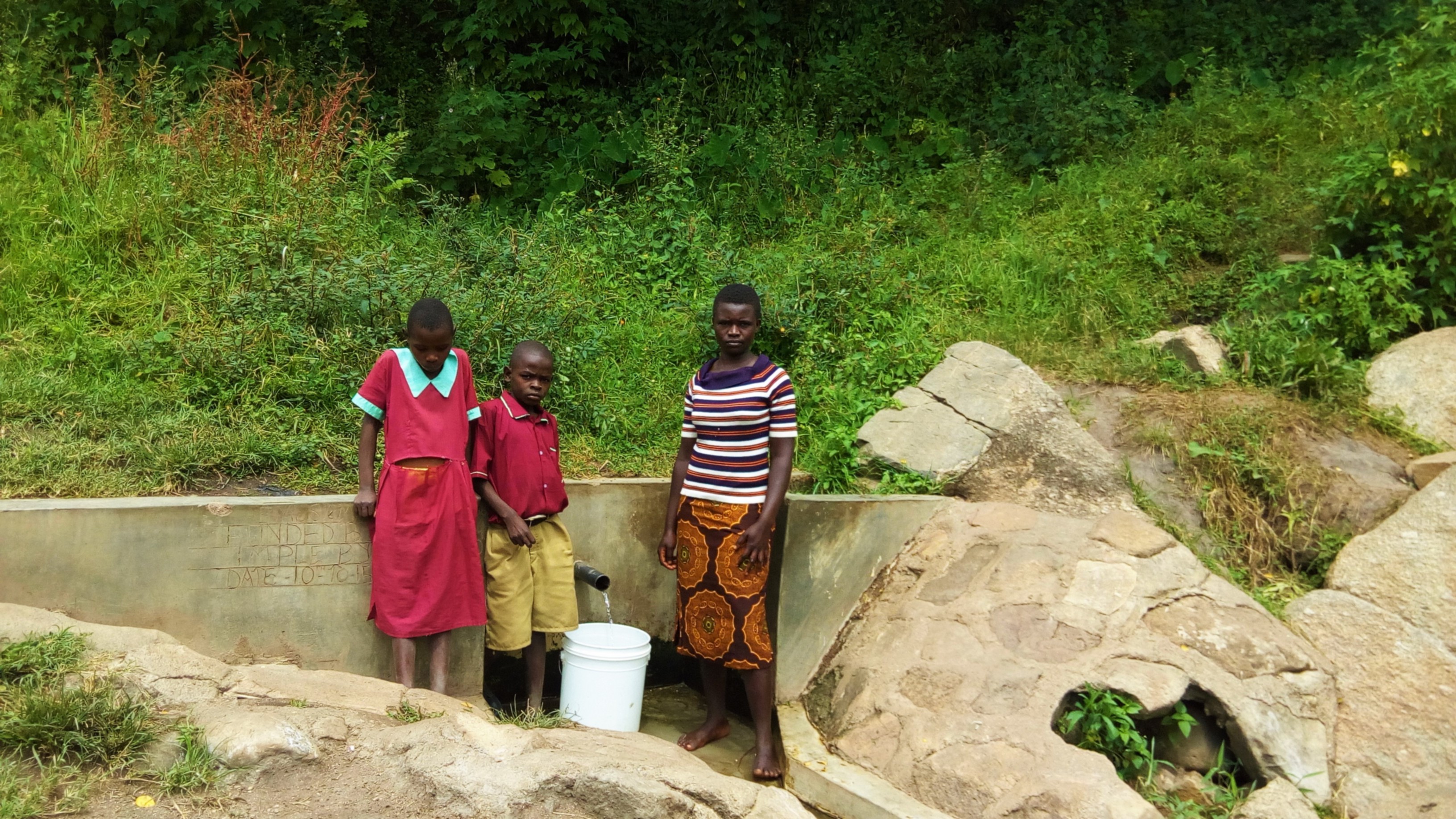 Karen also met 11-year-old Linda Akaya as she fetched water for her family. She said she'd still like to see her community to build a fence around Emusioma Spring to keep out animals and intruders. Linda expressed her curiosity about whether or not this clean water could be tapped from the spring into each home; a project that may not happen until the government can provide additional support for piped water systems. It is so cool how taking this step with clean water has opened Linda's eyes to see the potential for Bushibo Village!
–
The Water Project and our partners are committed to consistent monitoring of each water source. Our monitoring and evaluation program, made possible by monthly donors, allows us to visit communities up to four times a year. Read more about our program and how you can help.
See The Water Project in Linda's Community »