November, 2017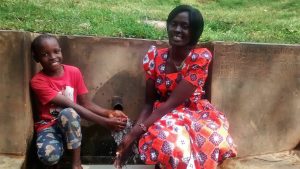 A year ago, generous donors helped build a spring protection and sanitation platforms with the community surrounding Hedwe Spring in Western Kenya. Because of these gifts and contributions from our monthly donors, partners can visit project sites throughout the year, strengthening relationships with communities and evaluating the actual water project. These consistent visits allow us to learn vital lessons and hear amazing stories – we're excited to share this one from our partner, Jacqueline Shigali, with you.
Since the spring protection and the WASH training, the community members have really improved on their health and the aesthetic value of the environmental. The village is very tidy and the spring area is very clean. Before, most homes were a mess and one could find rubbish everywhere. Compost pits where were hard to come-by and some people had resorted to throw garbage anywhere. They also embraced upgrading of sanitation facilities such that even those who did not have one tried hard and built them. There are no longer people using bushes as bathrooms.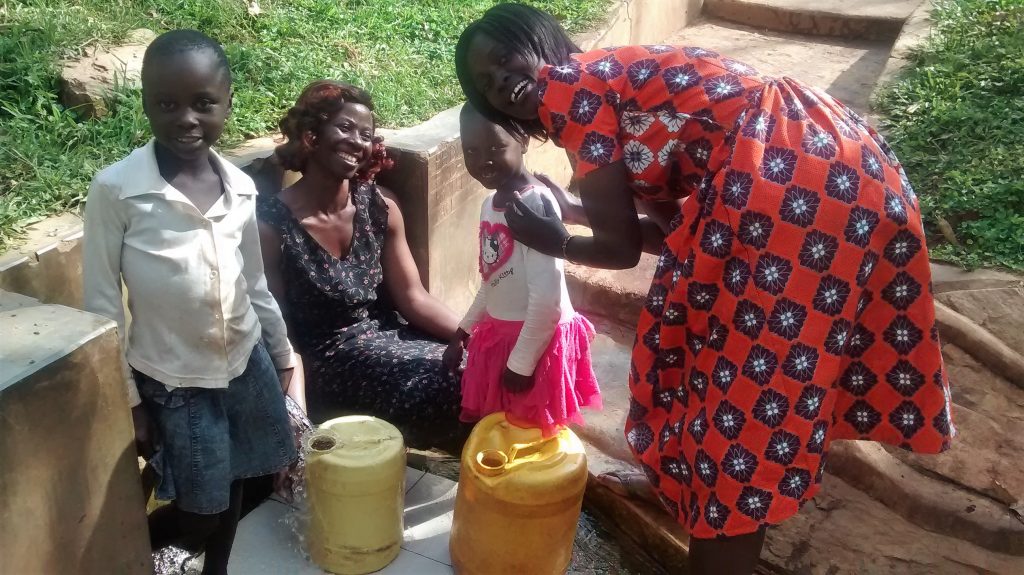 Community member Linet Isweka shares the many benefits of the now protected spring: "We are very grateful and enjoying fresh, clean and safe drinking water. The new sanitation platforms have provided new hope to people who initially shared latrines with their neighbors or practiced open defecation. I even improved my latrine to a permanent facility. We now proudly have clean water and there are no cases of reported diarrhea to worry about anymore."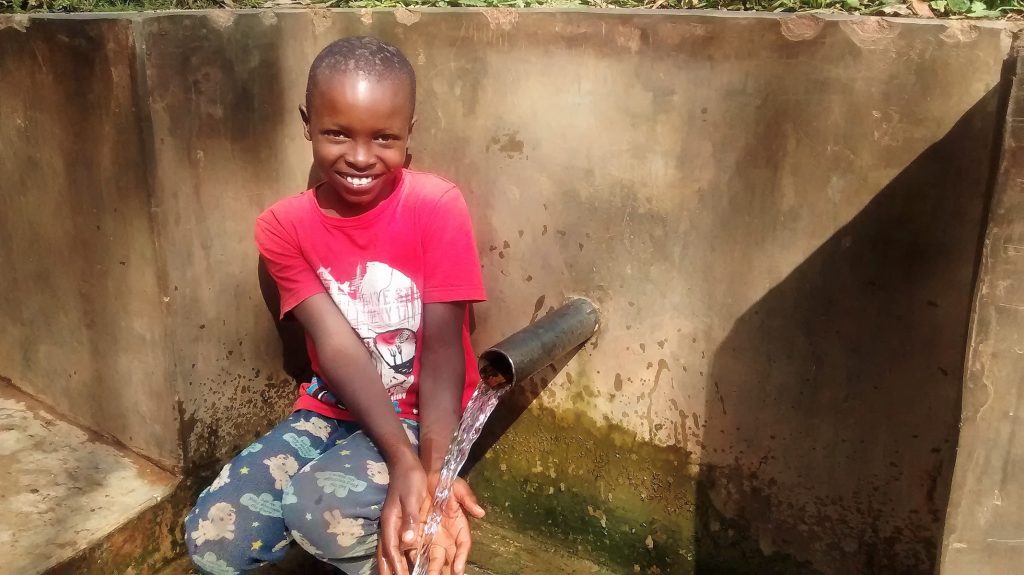 "Since the completion of the project, we are now drinking clean water and we are all healthy now," shares 12-year-old Roy Gerald. "We no longer waste a lot of time while going for water since the spring has high discharge and serves many people within a short time. There is also no school absenteeism since there are no cases of diarrhea among school going children. Available water is also helpful in washing of utensils and doing laundry work."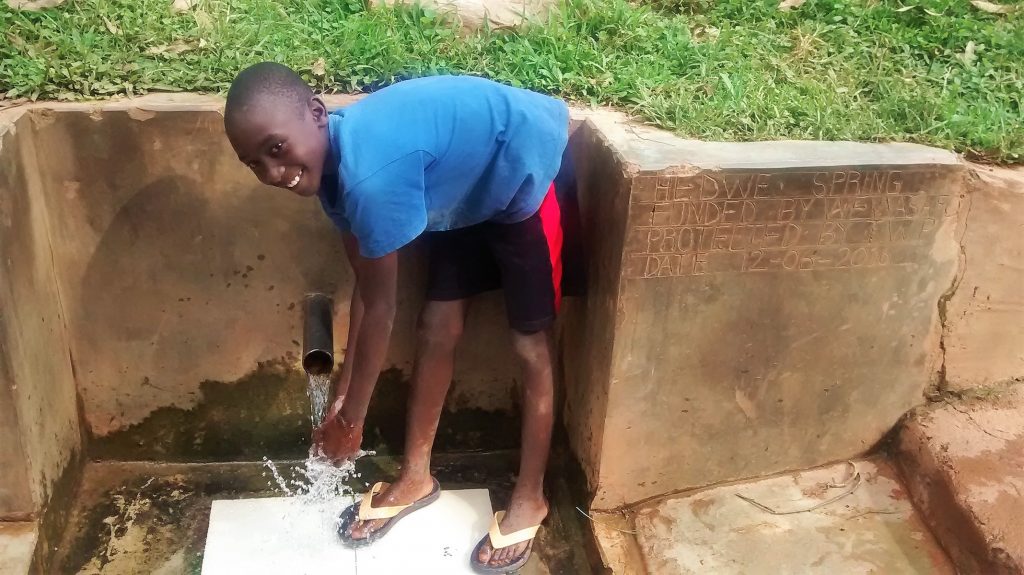 The spring is providing water to many families from across three villages. A good number of kids come to the spring because it has very long staircases and spacious water drawing point that make children prefer it to others. Protecting this spring has really provided relief, peace and comfort to its users. Children used to get scolded by parents when they took long before gathering water from Hedwe spring. However, after its protection, they not only love going to the spring but they also take minimal time as well. Parents can now use the available time, provided by having a high discharging spring, to do household chores and farm activities.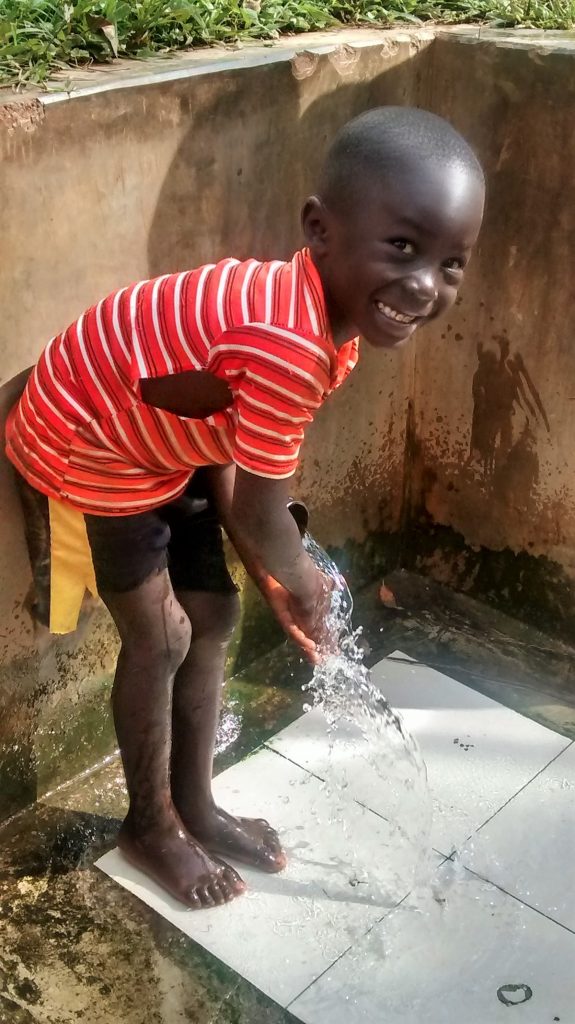 The Water Project and our partners are committed to consistent monitoring of each water source. Our monitoring and evaluation program, made possible by monthly donors, allows us to visit communities up to 4 times a year. Read more about our program and how you can help.
See The Water Project in Roy Gerald's Community »