August, 2018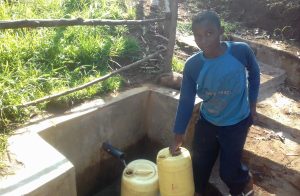 A year ago, generous donors helped protect a spring for Irungu Community in Kenya. The contributions of incredible monthly donors and others giving directly to The Water Promise allow teams to visit project sites throughout the year, strengthening relationships with communities and evaluating the water project over time. These consistent visits allow us to learn vital lessons and hear amazing stories – and we're excited to share this one from Samuel Simidi with you.
---
Before implementation of the project, community members used to fetch water from a contaminated source. The catchment area was exposed to contaminants, a risk to their health. From the information gathered during our year after survey, members are now able to access clean, safe water for their use.
Protection of the spring has helped save time for community members that used to be lost fetching water. Furthermore, people now observe proper hygiene and sanitation as a result of the training done in conjunction with the spring protection. We observed clotheslines, compost pits, latrines and clean compounds – all signs of that the lessons learned are being put to use.
Rachel Esevwe, treasurer of the spring's Water User Committee, told us that there are numerous ways the spring has improved the lives of people in Irungu. She noted that it is quicker to fill up containers with the water and that some people are using their freed up time and money to open new small businesses.
Protection of the spring is only one step along the journey toward sustainable access to clean water. The Water Project is committed to consistent monitoring of each water source. Our monitoring and evaluation program, made possible by donors like you, allows us to maintain our relationships with communities by visiting up to 4 times each year to ensure that the water points are safe and reliable.
This is just one of the many ways that we monitor projects and communicate with you. Additionally, you can always check the functionality status and our project map to see how all of our water points are performing, based on our consistent monitoring data.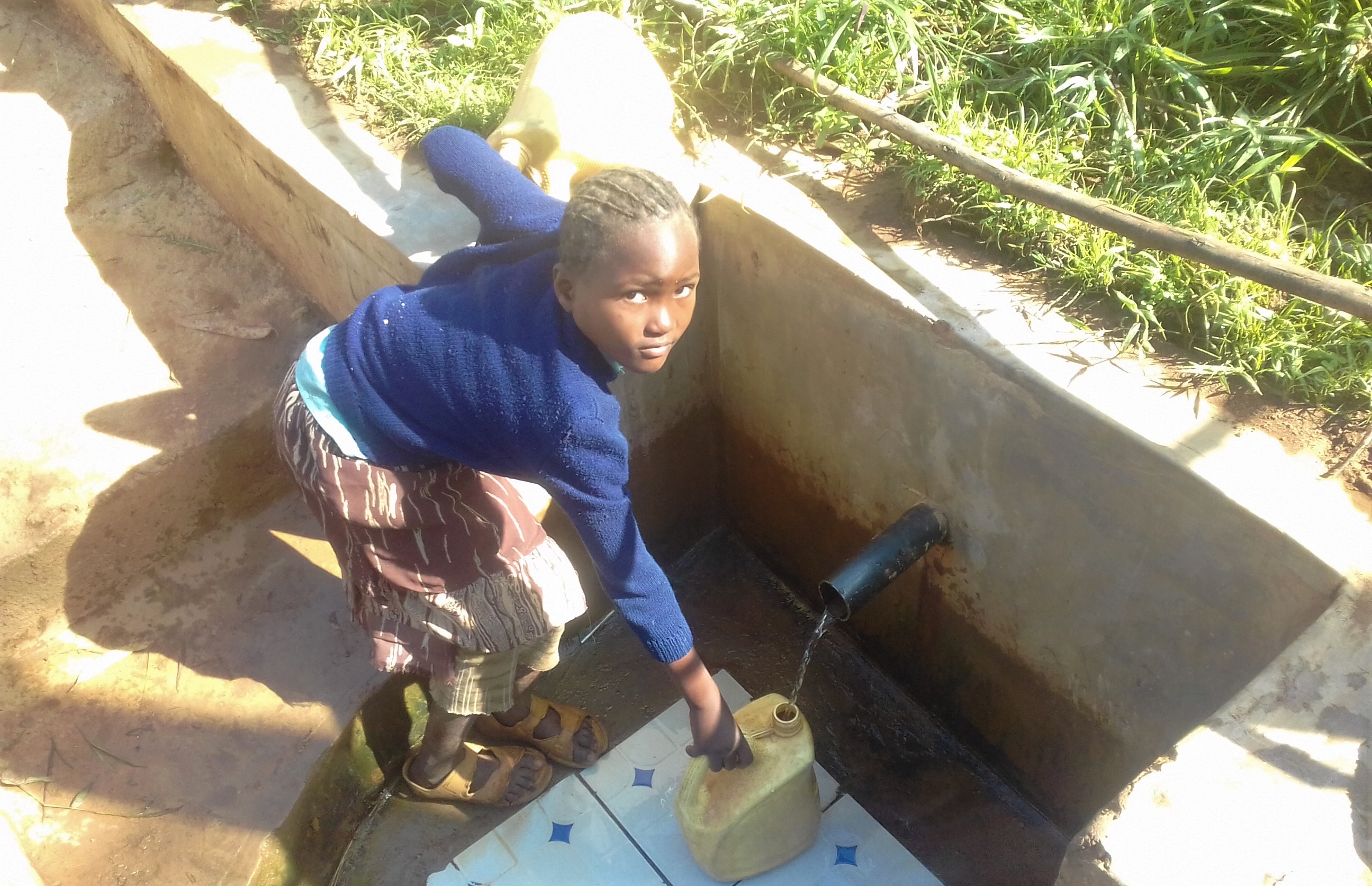 One project is just a drop in the bucket towards ending the global water crisis, but the ripple effects of this project are truly astounding. This spring in Irungu is changing many lives.
One example is Christine Aleo. The 18-year-old student told us that fetching water is one of her chores. She used to spend a lot of time collecting water for her family at the unprotected spring. It most affected her studies after school. Now, things are different. She can quickly get her water and then spend most of her time studying.
"We thank God it is easier for us now," she said. "The project has enabled me to improve on my personal health, too!"
This is only possible because of the web of support and trust built between The Water Project, our local teams, the community, and you. We are excited to stay in touch with this community and support their journey with safe water.
Read more about The Water Promise and how you can help.
See The Water Project in Rachel Esevwe's Community »