September, 2018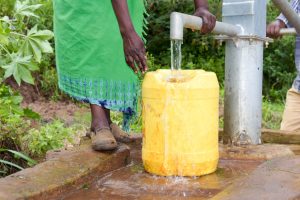 A year ago, generous donors helped construct a sand dam for Kaani Community in Kenya. The contributions of incredible monthly donors and others giving directly to The Water Promise allow teams to visit project sites throughout the year, strengthening relationships with communities and evaluating the water project over time. These consistent visits allow us to learn vital lessons and hear amazing stories – and we're excited to share this one from Titus Mbithi with you.
---
The sand dam and shallow well system hold gallons upon gallons of water in the sandy riverbed. The locals now have easy access to water within a distance of less than one kilometer, unlike before when they would trek for more than 13 kilometers to Thwake River to fetch water.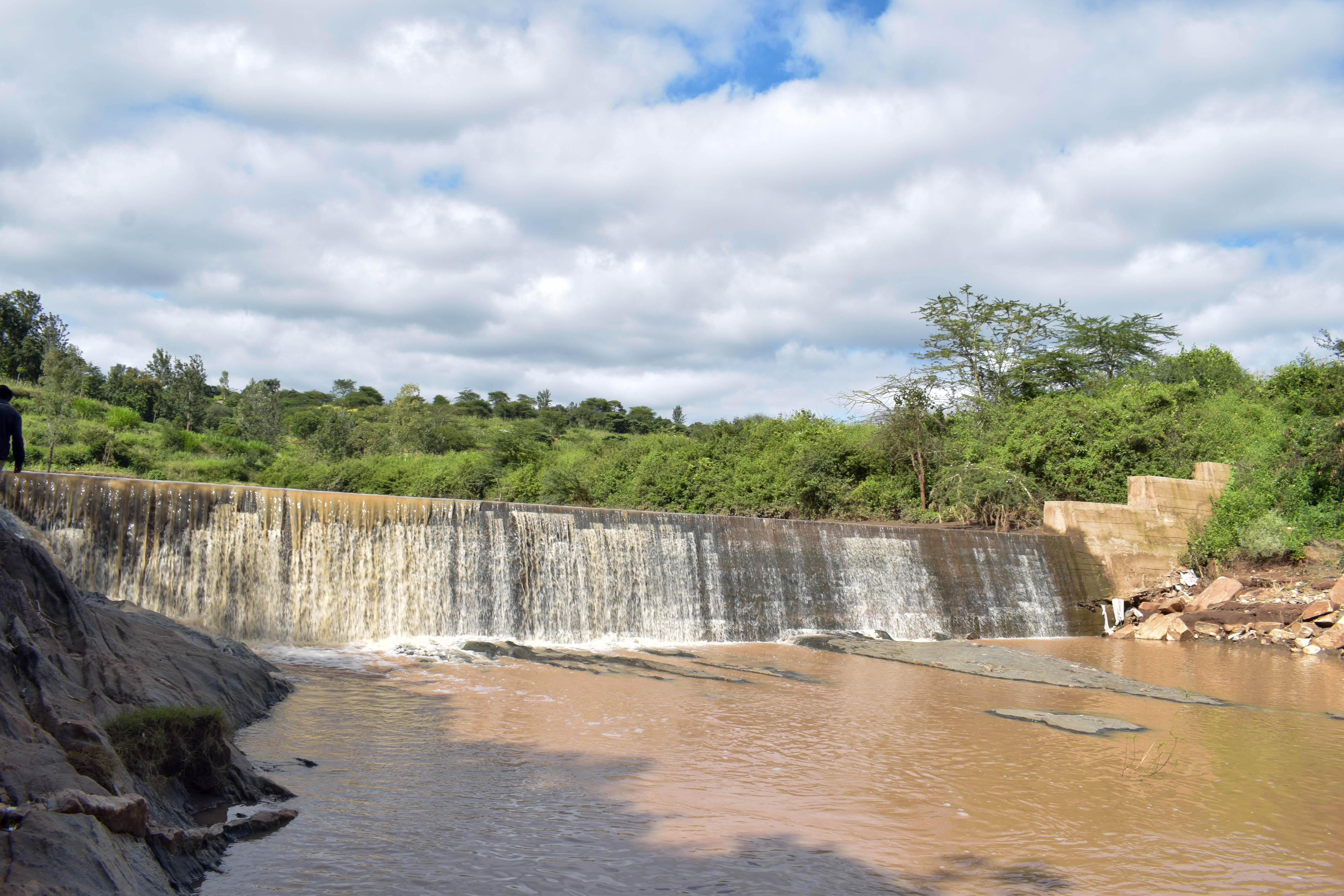 People have also engaged in commercial agriculture as a result of water at the sand dam and shallow well. For instance, Mary Muinde, a member of Masola Kaani Self-Help Group, has grown kales at her farm which she sells at Kaani Market to meet the needs of her family.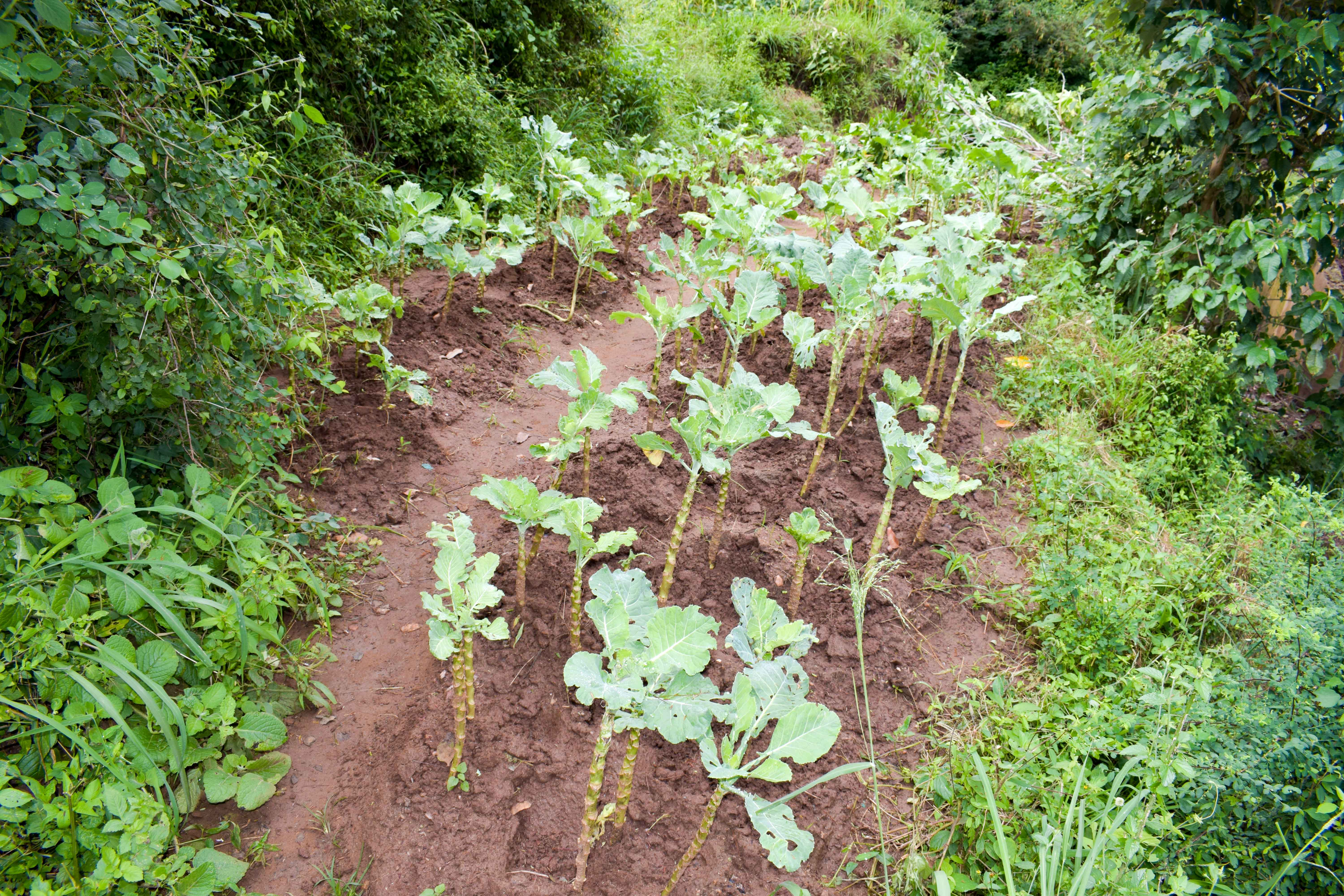 We spoke with community members Dorcas Muinde and Richard Kioko to hear more about how life has been over the past year.
"Nowadays, I walk for less than one kilometer to a shallow well to fetch water unlike before… The available water is clean and safe for human consumption which has improved the community's health and sanitation levels," Dorcas shared.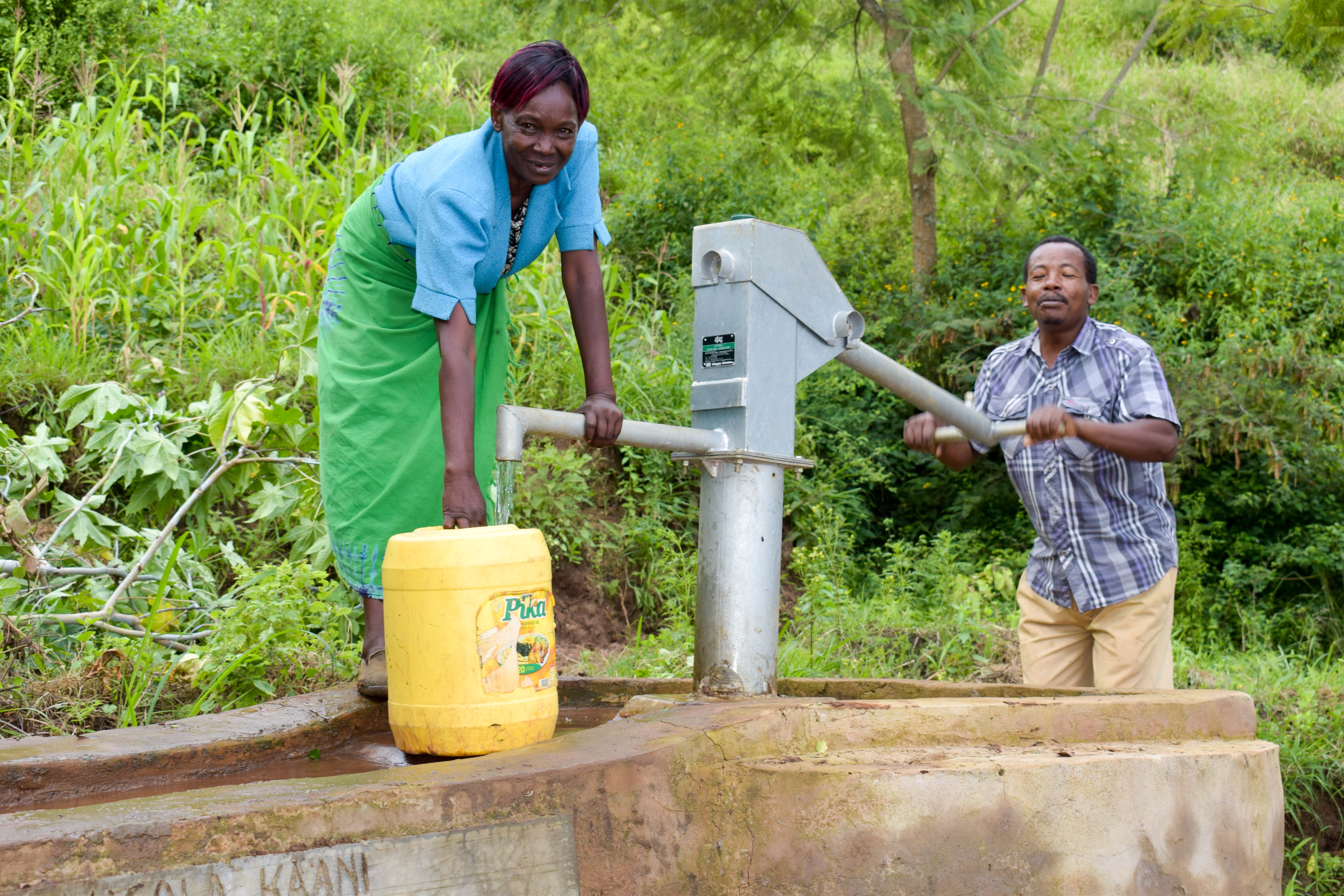 This nearby improved water source has not only improved the health of the community but its cleanliness too.
"Our homesteads are now clean owing to the increased availability of clean water. Our clothes, latrines, and houses are washed on a regular basis," said Mr. Kioko.
"Men have joined women in fetching water since the distances involved are less and the process is simple with fewer lines in pursuit of the commodity."
Because of the interconnected nature of a sand dam and hand-dug well, you will also find these interviews at the bottom of the hand-dug well project.
Construction of the dam and well is only one step along the journey toward sustainable access to clean water. The Water Project is committed to consistent monitoring of each water source. Our monitoring and evaluation program, made possible by donors like you, allows us to maintain our relationships with communities by visiting up to 4 times each year to ensure that the water points are safe and reliable.
And the water doesn't only benefit the people who drink it, but the animals, too!
"My cattle, on the other hand, are healthy as they no longer have to walk for long distances in search of drinking water," Mr. Kioko continued.
"Our group is planning to start commercial vegetable growing to ensure maximum utilization of the available water."
Kaani Community is definitely taking advantage of the benefits that nearby water brings. The sand dam and well system already sustain the entire community for a very long while after the rains. The environment is becoming greener, fertile, and more peaceful because of water.
This is just one of the many ways that we monitor projects and communicate with you. Additionally, you can always check the functionality status and our project map to see how all of our water points are performing, based on our consistent monitoring data.
This is only possible because of the web of support and trust built between The Water Project, our local teams, the community, and you. We are excited to stay in touch with this community and support their journey with safe water.
Read more about The Water Promise and how you can help.
See The Water Project in Richard Kioko's Community »