November, 2017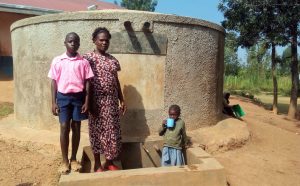 A year ago, generous donors helped build a rainwater catchment system and latrines for Khumuseno Primary School in Western Kenya. Because of these gifts and contributions from our monthly donors, partners can visit project sites throughout the year, strengthening relationships with communities and evaluating the actual water project. These consistent visits allow us to learn vital lessons and hear amazing stories – we're excited to share this one from our partner, Wilson Kipchoge, with you.
The students and staff are now using safe, clean water from the tank on the school compound unlike the previous situation where the pupils were forced to carry water daily which is a burden.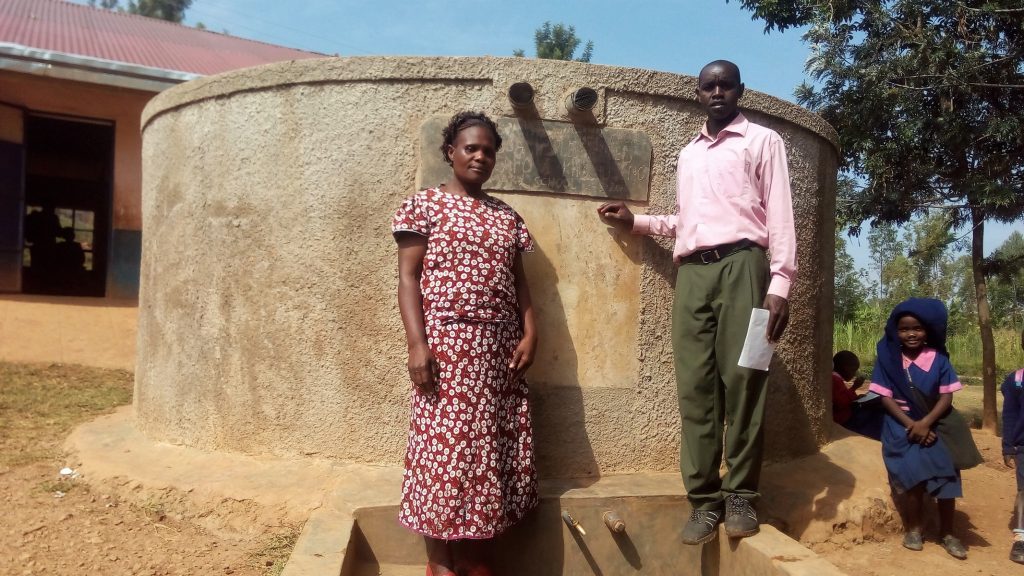 Head teacher Pauline Komba shared how things have changed since the rainwater tank was completed last year. "Since last year, we have been able to have our own water with us here at school. The water tank has greatly helped us in terms of time management and accessing safe water for drinking, cooking and general cleaning. The new latrines have eased congestion and mix up during break times as the previous latrines were shared where the boys could use rear doors while the girls use front doors."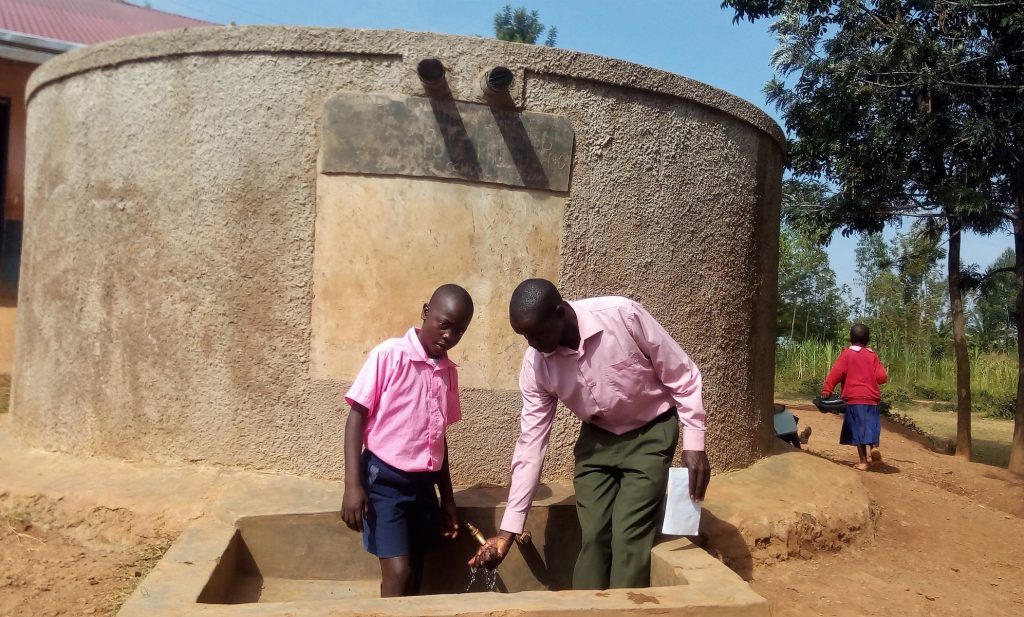 "I enjoy drinking safe water from the tank unlike before when I used to drink contaminated water from our home," shares 11-year-old Emmanuel Omatela. "I spend many hours of my time studying which used to be wasted going to the river. Academically, my performance is going up because the new latrines are reducing congestion."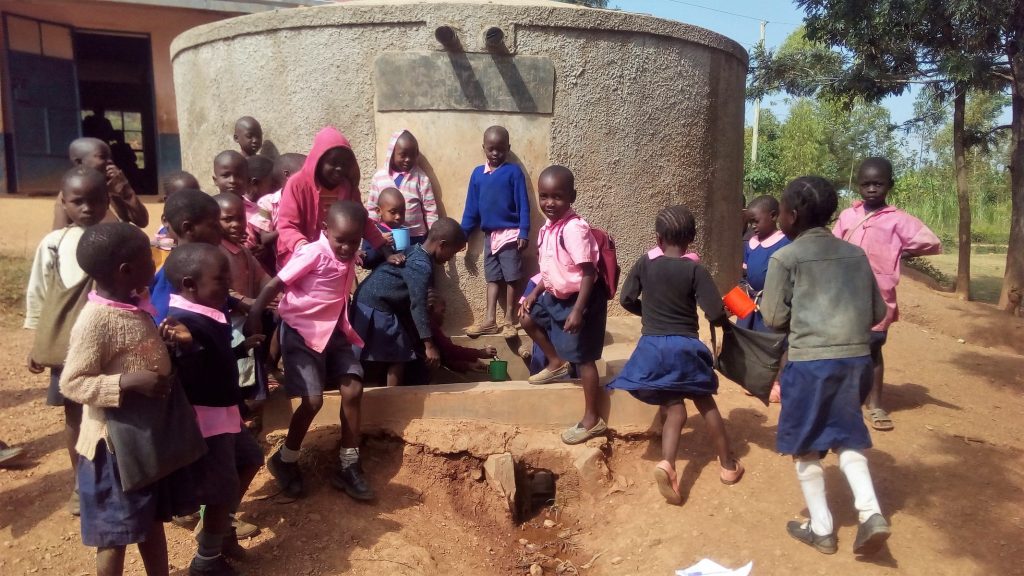 The available safe, clean water from the tank is being utilized properly by the school. They are careful never to waste even a drop as they know the pain of lack of water like their previous state. The compound is becoming greener each passing day due to daily watering of flowers and young trees planted by the pupils.
Treatment of water should always be closely monitored to ensure that no room is left for any issue relating to water may arise and thus maintain the security of water. Regular monitoring and evaluation by the staff will help in identifying any problem relating to the water project and recommend intervention.
The Water Project and our partners are committed to consistent monitoring of each water source. Our monitoring and evaluation program, made possible by monthly donors, allows us to visit communities up to 4 times a year. Read more about our program and how you can help.
See The Water Project in Emmanuel's Community »