December, 2017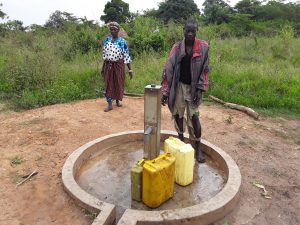 A year ago, generous donors helped install a well with Kituumu-Bagambakamu Community in Uganda. Because of these gifts and contributions from our monthly donors, partners can visit project sites throughout the year, strengthening relationships with communities and evaluating the actual water project. These consistent visits allow us to learn vital lessons and hear amazing stories – we're excited to share this one from our partners, Simon Mugume and Geoffrey Kusemererwa with you.
---
Kituumu-Bagambakamu Village became Open Defecation Free (ODF) with 100% latrine coverage on September 23, 2016. We walked beside this community as they conducted their own appraisal and analysis of open defecation and took action.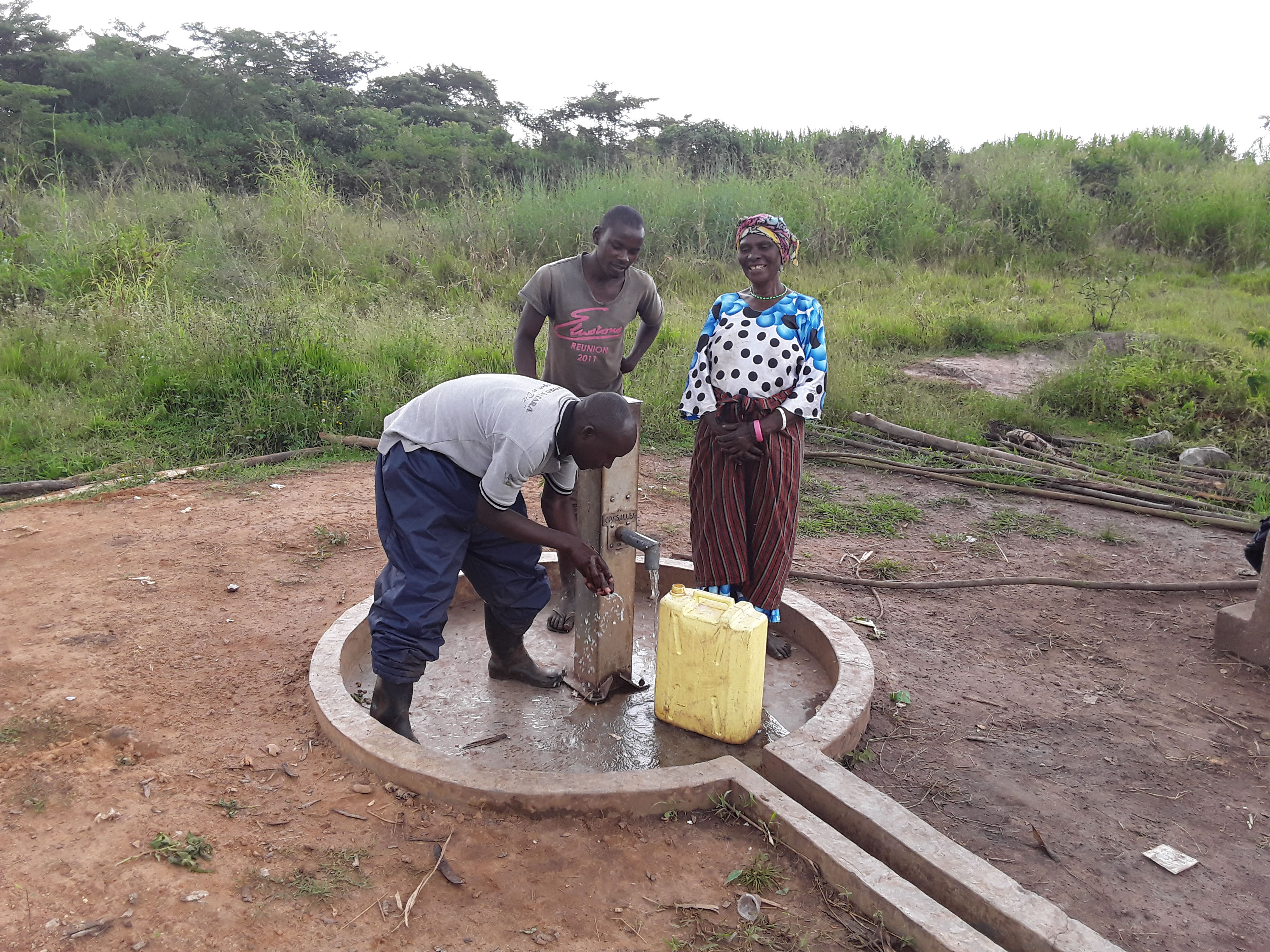 The community members are very grateful for their clean water point, since the nearest clean water source was a well two kilometers away. So with the introduction of this water point, community members save time in terms of accessing safe drinking water. The time saved is used for other economic activities like farming and running businesses in the trading center.
We met Esen Wafula at the well to talk about the differences she's seen. "People are happy with the clean water point. This is obvious because neighboring communities like Kapila come to draw drinking water from this well. They echoed that this water tastes fresh and nice.
During training here, committee members were taught the basics of safe water management to ensure that it is clean from the time of fetching to time of consumption. This has helped to reduce waterborne diseases like typhoid that could arise due to contaminating water with dirty jerrycans and pots," she shared.
She continued to share that her community is having an issue with anything built out of wood, since there are a lot of termites here. Our field officer instructed people to apply oil to the wood before building anything. Some latrines, drying racks, kitchen shelters and bathing shelters need to be rebuilt using oil, and oil most certainly needs to be used when constructing the new fence around this well.
Fred Anthony Simyu lost both of his parents, and now lives with a guardian who allows him to take care of livestock. We met Fred as he came to fetch water from the well. He told us, "We used to drink water from an open water source which we would share with animals like cows. This led to skin diseases and other waterborne diseases. With the introduction of this water point, we don't see these diseases anymore."
---
The Water Project and our partners are committed to consistent monitoring of each water source. Our monitoring and evaluation program, made possible by monthly donors, allows us to visit communities up to 4 times a year. Read more about our program and how you can help.
See The Water Project in Esen Wafula's Community »