October, 2018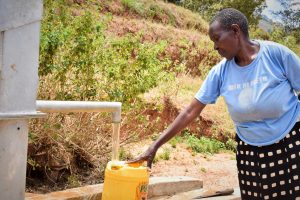 A year ago, your generous donation helped us construct a sand dam and hand-dug well for Kyumbe Community in Kenya. The contributions of incredible monthly donors and others giving directly to The Water Promise allow our teams to visit project sites throughout the year, strengthening relationships with communities and evaluating the water project over time. These consistent visits allow us to learn vital lessons and hear amazing stories – and we're excited to share this one from Lilian Kendi with you.
---
Community members have really benefited from the water provided at their sand dam and well system. The members have used the water for farming vegetables such as kales and tomatoes.
We spoke to Michael Kitunguu and Mrs. Pauilna Nyiva about some of the other changes they've witnessed over the past year.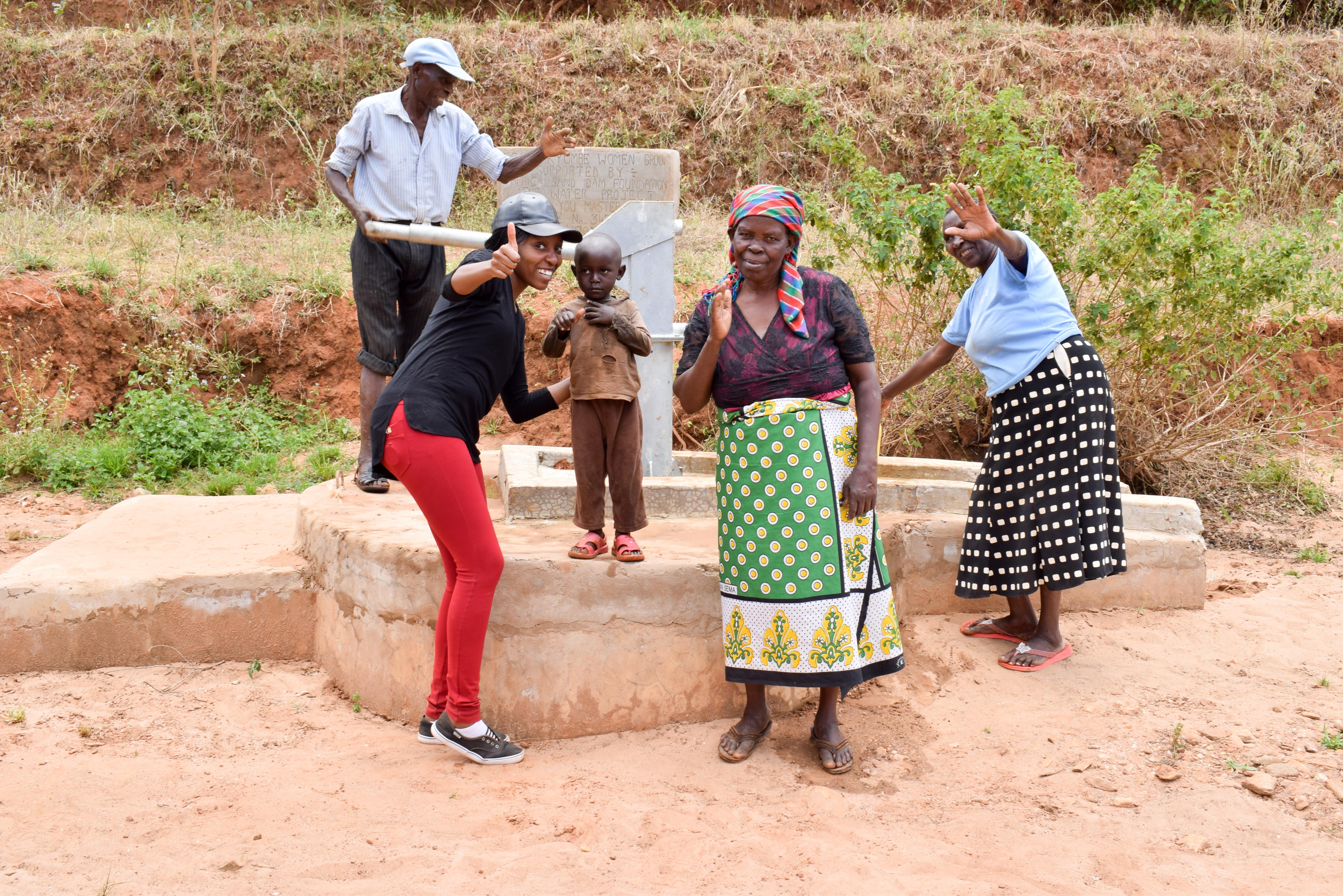 "A while back, we used to fetch water about two kilometers away. Personally, I used to send my son with the donkey to get the water but now work is easier. We get water nearby and our plants can survive because it does not take long to water them," shared Mr. Kitunguu.
"It is easier to access water since the water point is very adjacent to our homes. The water levels have increased and there is a lot of water in the shallow well which we use for farming, for our domestic uses such as cooking, washing utensils and drinking after we have treated it."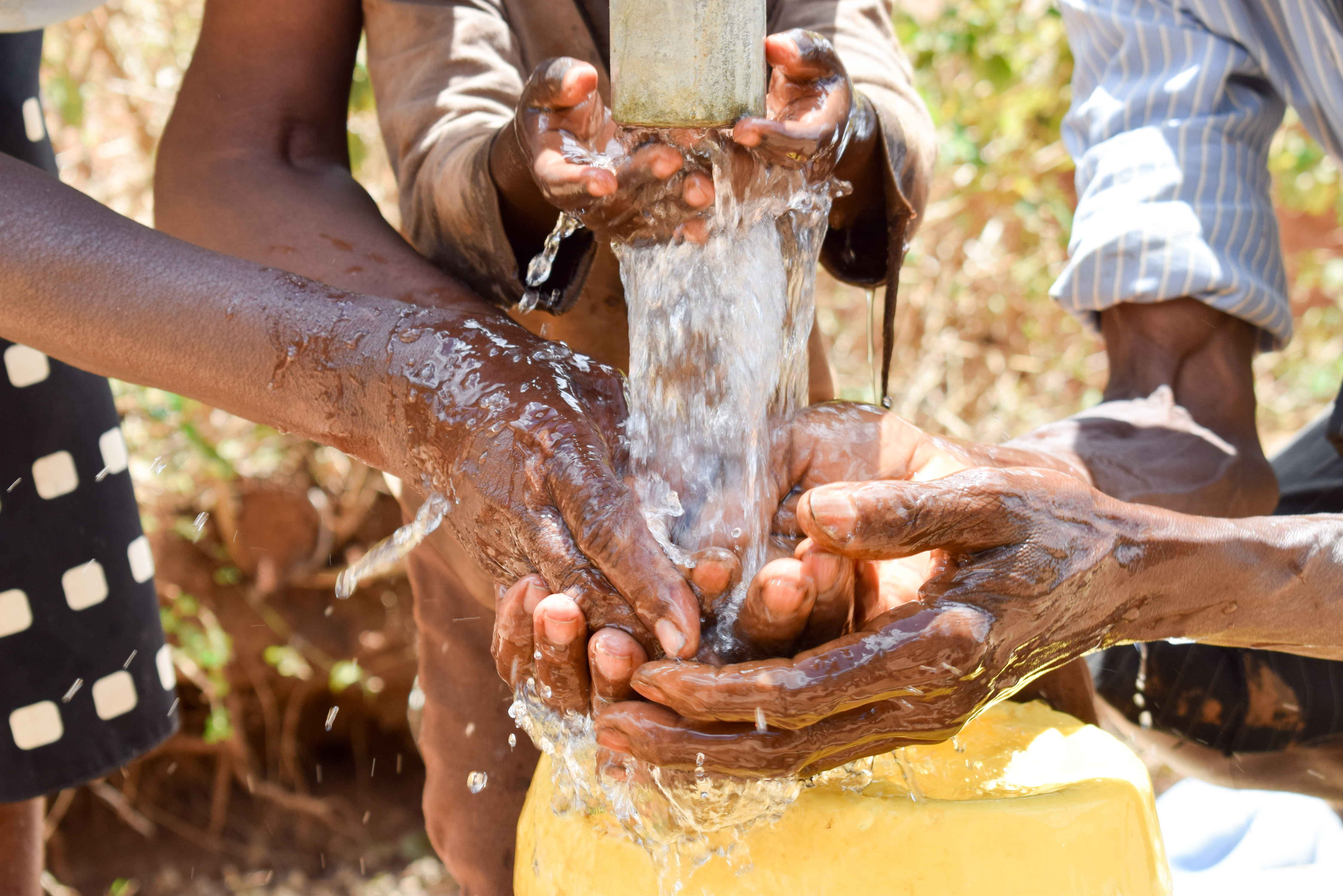 Construction of the sand dam and well system is only one step along the journey toward sustainable access to clean water. The Water Project is committed to consistent monitoring of each water source. Our monitoring and evaluation program, made possible by donors like you, allows us to maintain our relationships with communities by visiting up to 4 times each year to ensure that the water points are safe and reliable.
This is just one of the many ways that we monitor projects and communicate with you. Additionally, you can always check the functionality status and our project map to see how all of our water points are performing, based on our consistent monitoring data.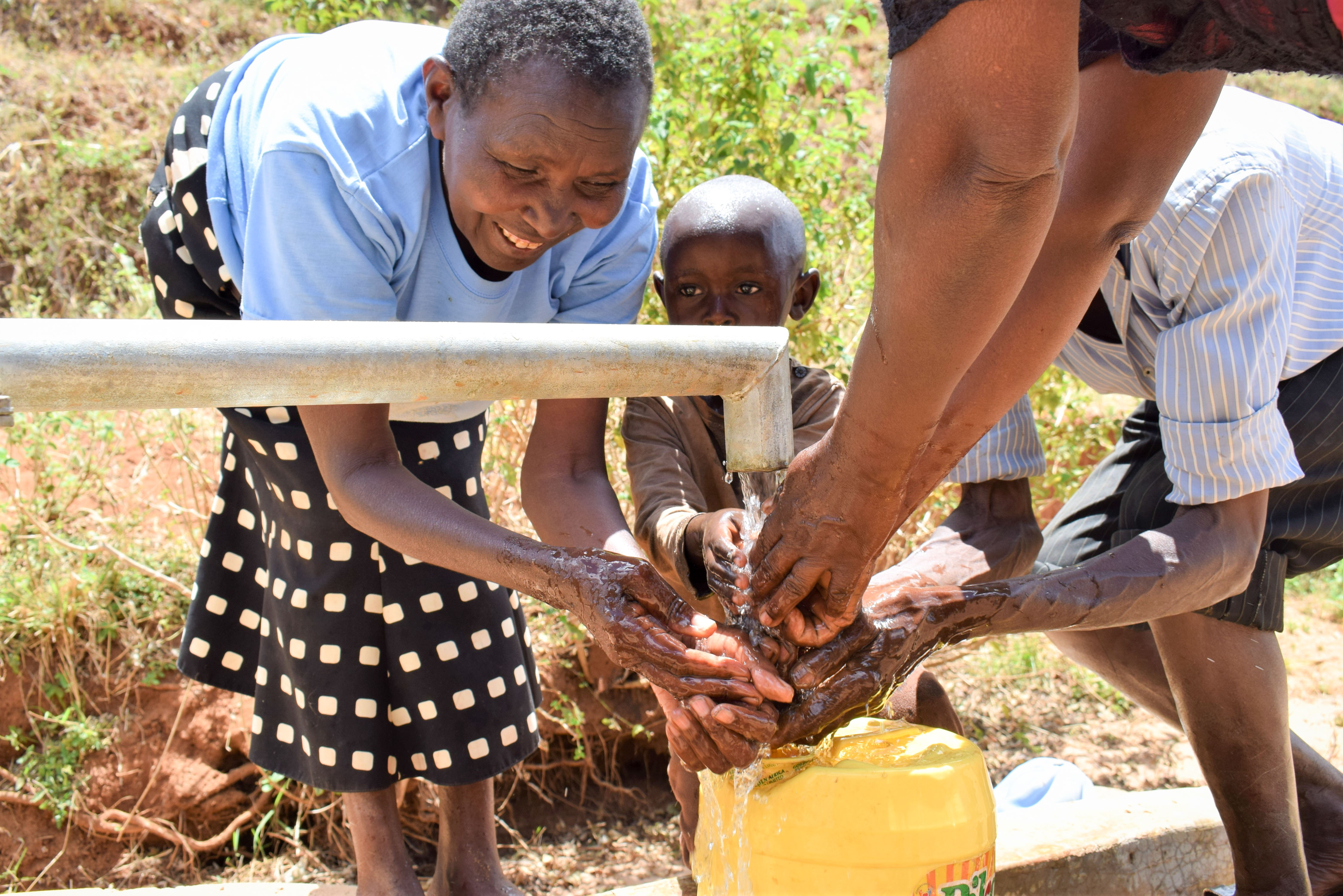 One project is just a drop in the bucket towards ending the global water crisis, but the ripple effects of this project are truly astounding. This sand dam and well in Kyumbe are changing many lives.
"My life has changed because it is easier for me now. As I grow older, I realize that fetching water has been made very easy for me through this project. I walk for a shorter distance and water is readily available, said 71-year-old Paulina Nyiva.
"Through the availability of water, I can now achieve some of my dreams such as establishing a vegetable garden. I have planted kales near the water point which I water using the water attained from the shallow well. Carrying out the domestic chores such as washing clothes, feeding the livestock and watering the farm is very easy," continued Paulina.
The environment is green with vegetable gardens established near the water sources. The riverbed has already built up a lot of sand, so the water levels have increased and their shallow well has plenty of water.
The members have benefited greatly from the hygiene training, too. Most households have handwashing stations and some even have moringa trees that they use for water treatment. It is impressive to see that the members' lives have improved.
This is only possible because of the web of support and trust built between The Water Project, our local teams, the community, and you. We are excited to stay in touch with this community and support their journey with safe water.
Read more about The Water Promise and how you can help.
See The Water Project in Paulina Nyiva's Community »