September, 2017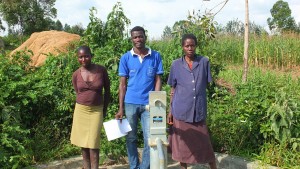 A year ago, generous donors helped rehabilitate a well and build handwashing stations for the Luvambo Community in Kenya. Because of these gifts and our monthly donors, partners are able to visit project sites throughout the year, strengthening relationships with communities and evaluating the actual water project. These consistent visits allow us to learn vital lessons and hear amazing stories – we're excited to share this one from partner, Paul Weringa, with you.
The community has experienced great change since the well has been rehabilitated. Washing and cleaning has become an easy task to women in this community. This is because the distance to the rehabilitated borehole is reduced by a kilometer to most of the community households. Initially, women and children had to walk more than 2km in search of clean water. Because clean water is closer to their homes, women have enough time to do other chores like preparing meals to their school going children and also do some farming activities.
Truphena Wanyonyi, a female community member remembers what life was like before the water project was completed. "We used to walk 2 km or more for search of clean water. Women complained of chest and back pains, a result of carrying heavy buckets on our heads and walking long distances. Today, our women and children are stronger and no more complains."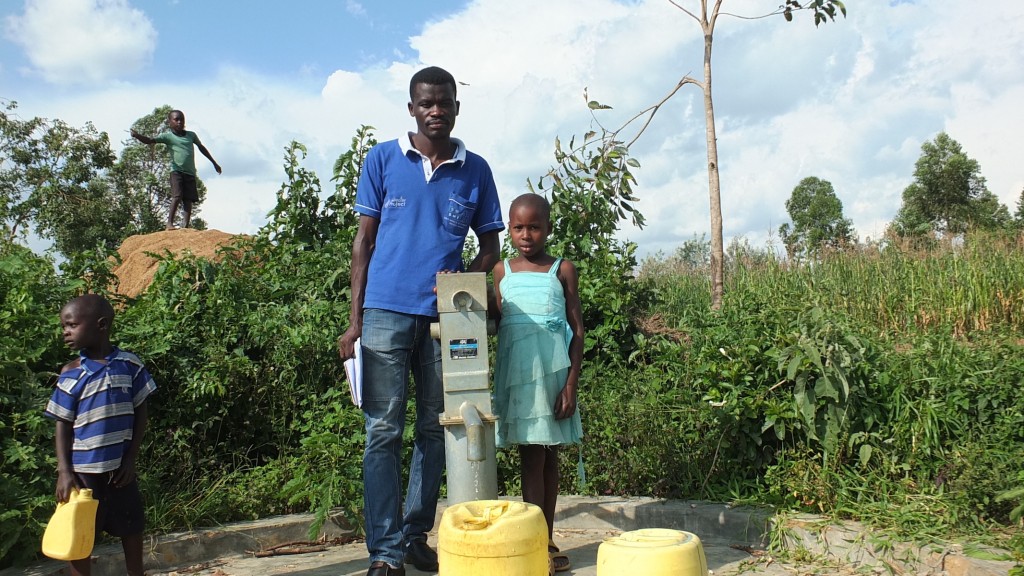 "Typhoid and diarrhea used to be our own diseases," Truphena continues. "We didn't know that one day, we will be free from this outbreak and save our little money for other important life issues. Today, we have minimal cases of typhoid and diarrhea. I also don't need to plan when I do my cleaning. I do it when I feel like doing it because water is within my reach."
Diana Kasiti, age 7, remembers being sick before too. "When I used to drink water from the stream, I would have diarrhea every time. I do not experience that anymore."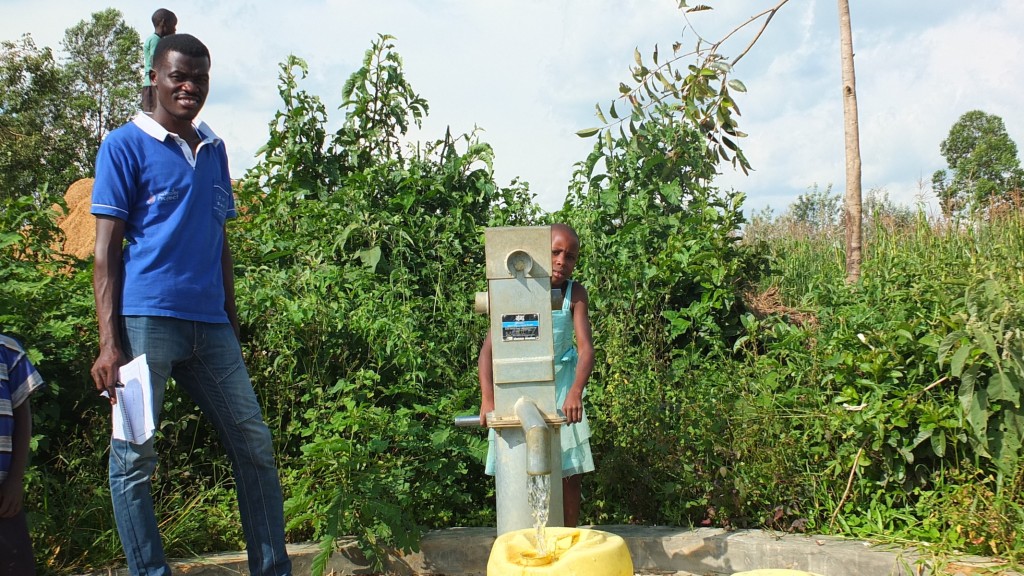 We will continue to monitor this project to ensure that it is sustainable. We will also engage the water user committee, with community involvement, to build a fence around the borehole.
The Water Project and our partners are committed to consistent monitoring of each water source. Our monitoring and evaluation program, made possible by monthly donors, allows us to visit communities up to four times a year. Read more about our program and how you can help.
See The Water Project in Truphena Wanyonyi's Community »