December, 2017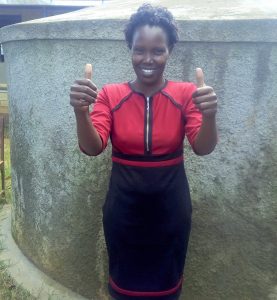 A year ago, generous donors helped build a rainwater catchment system and latrines for Matende Primary School in Kenya. Because of these gifts and contributions from our monthly donors, partners can visit project sites throughout the year, strengthening relationships with communities and evaluating the actual water project. These consistent visits allow us to learn vital lessons and hear amazing stories – we're excited to share this one from our partner, Joan Were, with you.
The students now understand the importance of washing hands with soap after visiting the toilets and before handling food. This can be attributed to the provision of hand washing facilities and hygiene education that encourage healthy behavior. Being a primary school with playful children, the school has managed to keep the tank and sanitation facilities in good condition.
"Since the tank was constructed, we have seen a great improvement in the general school cleanliness," teacher Decirious Shimba shares. "The students now study in a clean environment as they are able to clean their classrooms regularly due to water availability."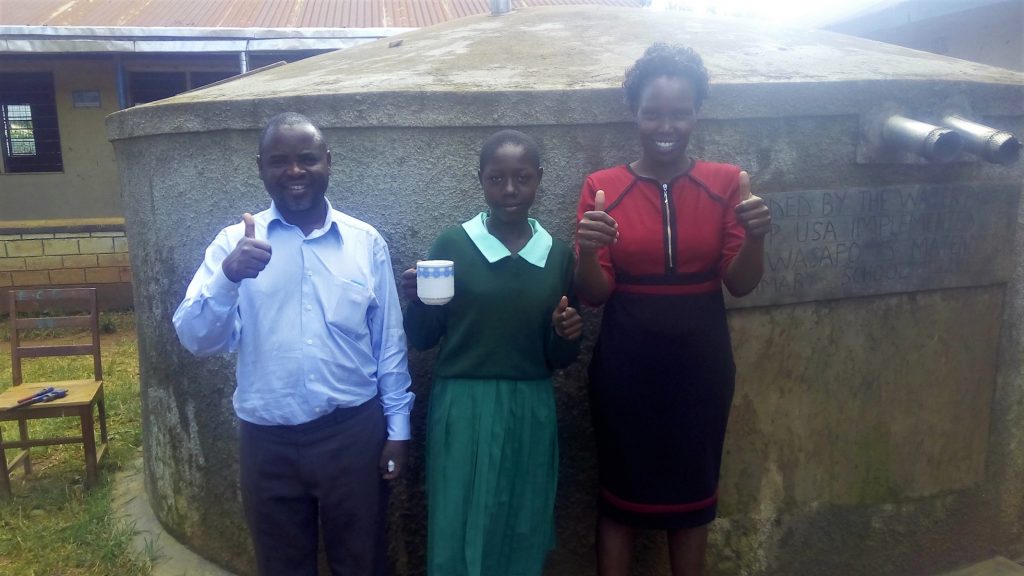 "The health of the students has also improved because now we record only a few cases of absenteeism due to stomachache and diarrhea," he continues. "This improvement on health can be attributed to introduction of hand washing facilities that are placed near the toilets. The hand washing facilities are also functional since they can be refilled with water from the tank. The school is lively, especially during break time and one cannot miss the students crowding at the tank washing hands and fetching drinking water. Our kitchen staffs also have clean water to prepare meals for teachers."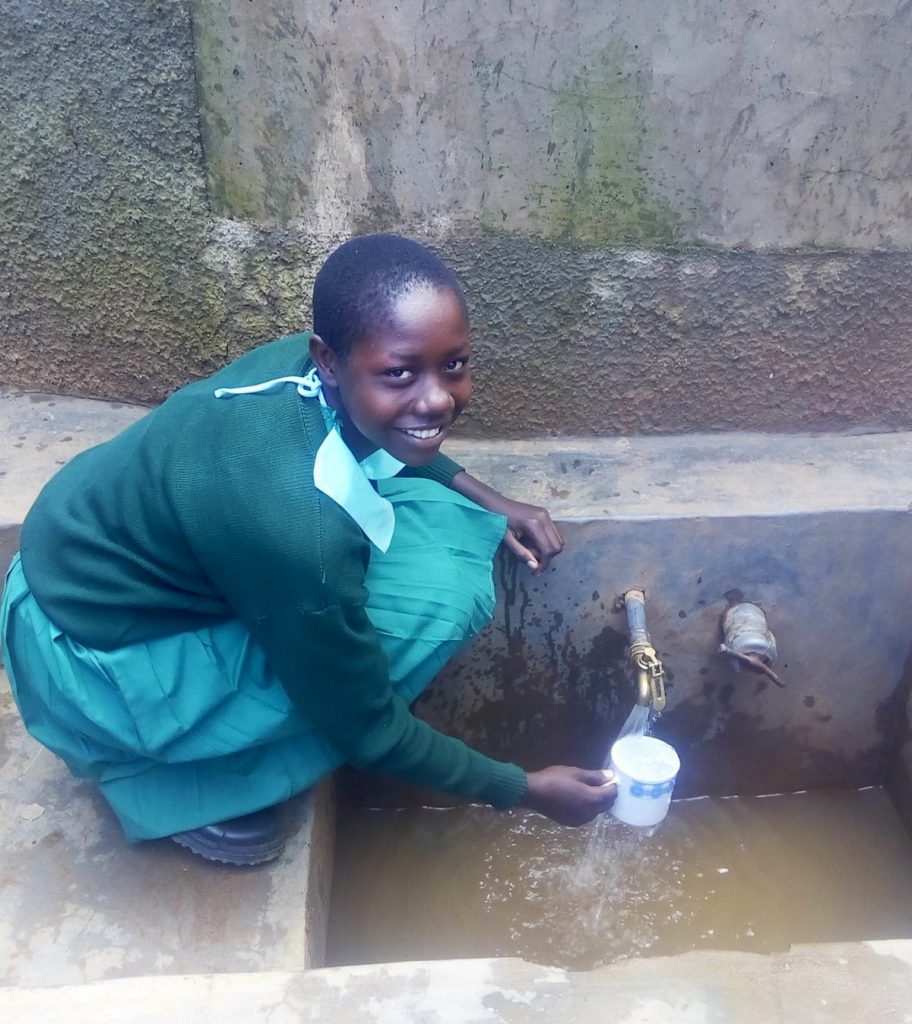 The tank has really helped us as students," shares 14-year-old Valary Andayi. "Before its construction, we used to fetch water from a nearby river to clean our toilets and classrooms. Now, we have access to clean water for drinking and we no longer waste studying time going to the river."
We will continue visiting this school every three months to treat the water tank. We will also do regular follow ups with the management to ensure that the tank is cleaned.
The Water Project and our partners are committed to consistent monitoring of each water source. Our monitoring and evaluation program, made possible by monthly donors, allows us to visit communities up to 4 times a year. Read more about our program and how you can help.
See The Water Project in Valary's Community »