September, 2017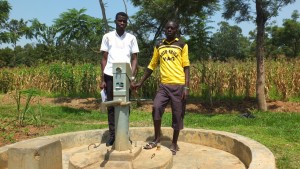 A year ago, generous donors helped rehabilitate a well for Matsakha Community in Kenya. Because of these gifts and our monthly donors, partners are able to visit project sites throughout the year, strengthening relationships with communities and evaluating the actual water project. These consistent visits allow us to learn vital lessons and hear amazing stories – we're excited to share this one with you.
"Before the project was rehabilitated, our children used to cough because of drinking water from the unprotected well and other neighboring contaminated sources," said community member Dorice Saidie. It is stories like this that inspire us to work toward safe water access in every community where we work. WASH officer Paul Weringa recently visited Matsakha Community to see how things have changed over the past year. "Since the rehabilitation was done, cases of typhoid and coughing are minimal. This is because the community members have an access to clean and safe water from the rehabilitated well."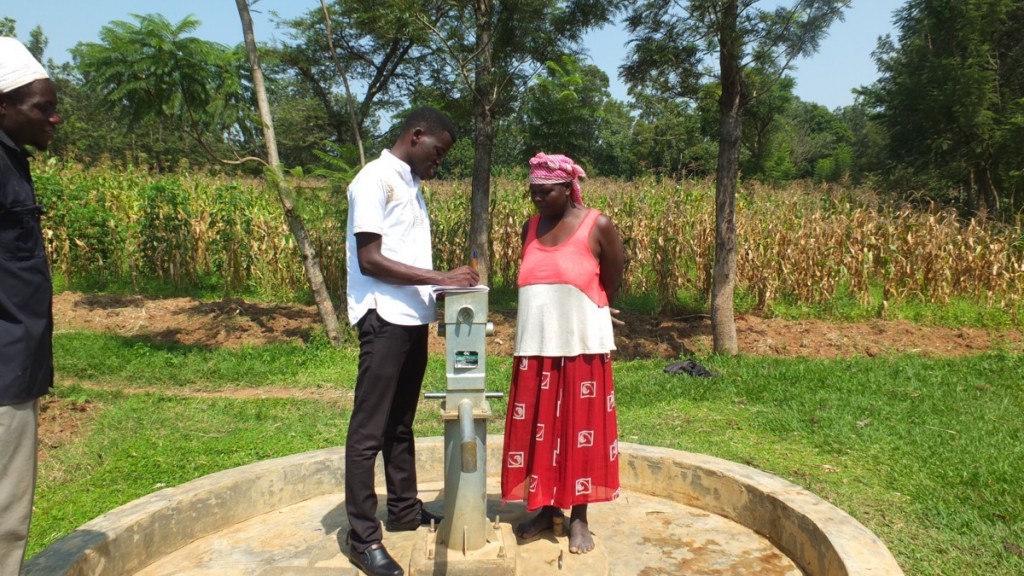 But access to safe water affects more than just personal health. Community member Daniel Luvonga shared, "By the fact that the well is located in our land, I am able to irrigate my vegetable gardens during dry seasons. In the past dry season, I was able to make some money out of the vegetables that I planted and irrigated by use of water from this source." Access to clean water means healthier people, investing time in energy in critical activities like agriculture.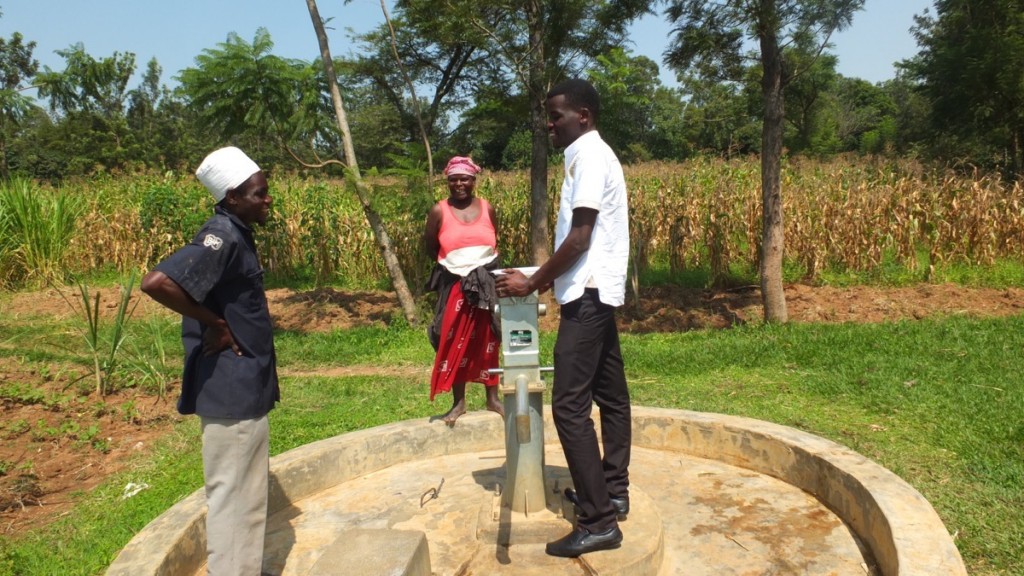 Paul also observed that the Matsakha community has put into action many of the lessons taught on sanitation and hygiene. "The sanitation and hygiene condition at the household level has also improved since the community members have the knowledge of proper water storage methods and food handling. Compared to the previous years where the community used to access water from different contaminated sources, there is a great indication that they are healthier since the rehabilitation was done a year ago."
Ms. Saidie agreed. "The characteristics of a good woman in this community is being clean and ensuring that the family is also clean and that the house is in order. Doing this without water was just but a dream… Today, I ensure that my family is clean. My children bathe everyday and do wash their clothes twice a week."
Challenges remain for Matsakha community as the common belief that 'water is free' prevents some community members from contributing to a fund reserved for maintaining and repairing the well. Our partner will continue to engage with the stressing the importance of working together to guarantee the sustainability of this water source.
—
The Water Project and our partners are committed to consistent monitoring of each water source. Our monitoring and evaluation program, made possible by monthly donors, allows us to visit communities up to 4 times a year. Read more about our program and how you can help.
See The Water Project in Dorice Saidie's Community »