September, 2018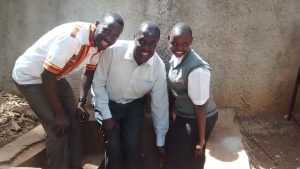 A year ago, generous donors helped construct a rainwater catchement tank for Matsigulu Friends Secondary School in Kenya. The contributions of incredible monthly donors and others giving directly to The Water Promise allow teams to visit project sites throughout the year, strengthening relationships with communities and evaluating the water project over time. These consistent visits allow us to learn vital lessons and hear amazing stories – and we're excited to share this one from Erick Wagaka with you.
---
There is a great improvement in students' academic performance due to improved retention in class and a strong, peaceful relationship between the school and the neighborhood. Initially, students shared Wandingu Spring with community members, something that would spark sharp disagreements and quarrels as some of the students were ridiculed by villagers. The school administration was forced to spend time settling scores between the students and some villagers at the expense of academic work.
Those problems are in the past.
"As students, our safety has improved because we no longer have to go to fetch water outside the school, it was risky crossing the busy road to the spring," 16-year-old student Violet Achieng said.
The school has embraced the project wholeheartedly and has reaped fruits from the project. They have managed to keep their latrines neat and clean and also provided locks to the tank so that water use can be controlled.
"The new latrines have improved our privacy because of the buffer wall unlike the ones that we used to share with the primary pupils," Violet continued.
"As girls, water has helped us a great deal to improve on personal hygiene because handwashing and being in good shape is so key to us."
Installation of the tank is only one step along the journey toward sustainable access to clean water. The Water Project is committed to consistent monitoring of each water source. Our monitoring and evaluation program, made possible by donors like you, allows us to maintain our relationships with communities by visiting up to 4 times each year to ensure that the water points are safe and reliable.
This is just one of the many ways that we monitor projects and communicate with you. Additionally, you can always check the functionality status and our project map to see how all of our water points are performing, based on our consistent monitoring data.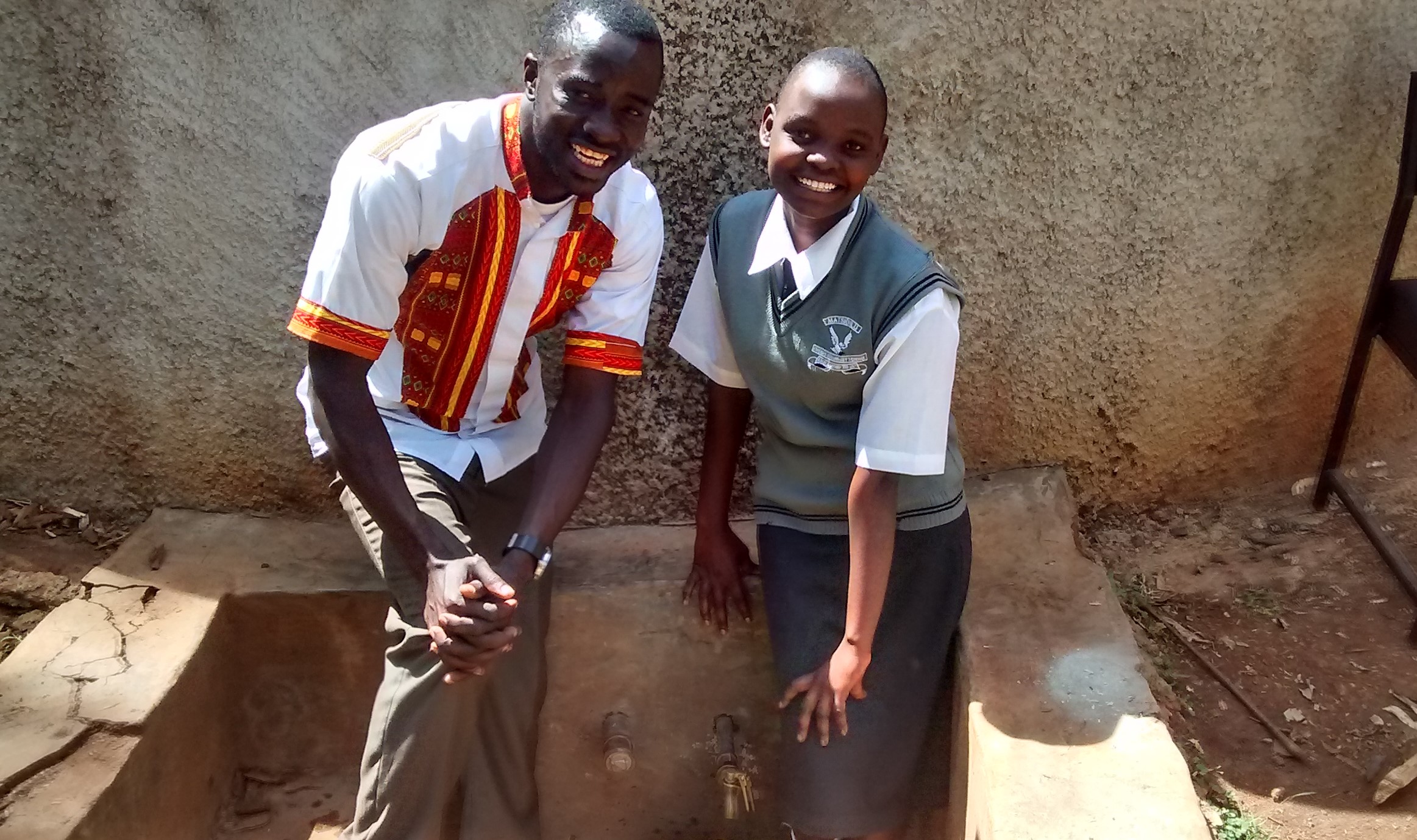 One project is just a drop in the bucket towards ending the global water crisis, but the ripple effects of this project are truly astounding. This tank in Matsigulu Friends Secondary School is changing many lives.
"There is an increased student enrollment because the project has attracted sharp students who initially could not consider Matsigulu High school for lack of water and sanitation facilities," water and sanitation teacher Edward Odali said.
"The project has improved the school image and helped to boost academic excellence since students spend ample time with their books without being disturbed to go for water."
This is only possible because of the web of support and trust built between The Water Project, our local teams, the community, and you. We are excited to stay in touch with this community and support their journey with safe water.
Read more about The Water Promise and how you can help.
See The Water Project in Violet Achieng's Community »