December, 2017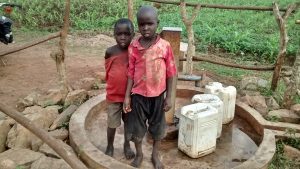 A year ago, generous donors helped install a well with Nyakagando Community in Uganda. Because of these gifts and contributions from our monthly donors, partners can visit project sites throughout the year, strengthening relationships with communities and evaluating the actual water project. These consistent visits allow us to learn vital lessons and hear amazing stories – we're excited to share this one from our partners, Geoffrey Kusemererwa and Sovia O. with you.
---
Nyakagando I Village in Kiryandongo District, became Open Defecation Free (ODF) with 100% latrine coverage on November 12, 2016.
Nyakagando Village has a Village Savings and Loans Association (VSLA) to help the community save money, receive small loans, and have money available for well repair. With a total of 31 households, the members meet every Wednesday to carry out their savings discussions. Currently, the group members have a total savings of 1,610,200 shillings. This model has helped ensure that the water point remains in very good condition.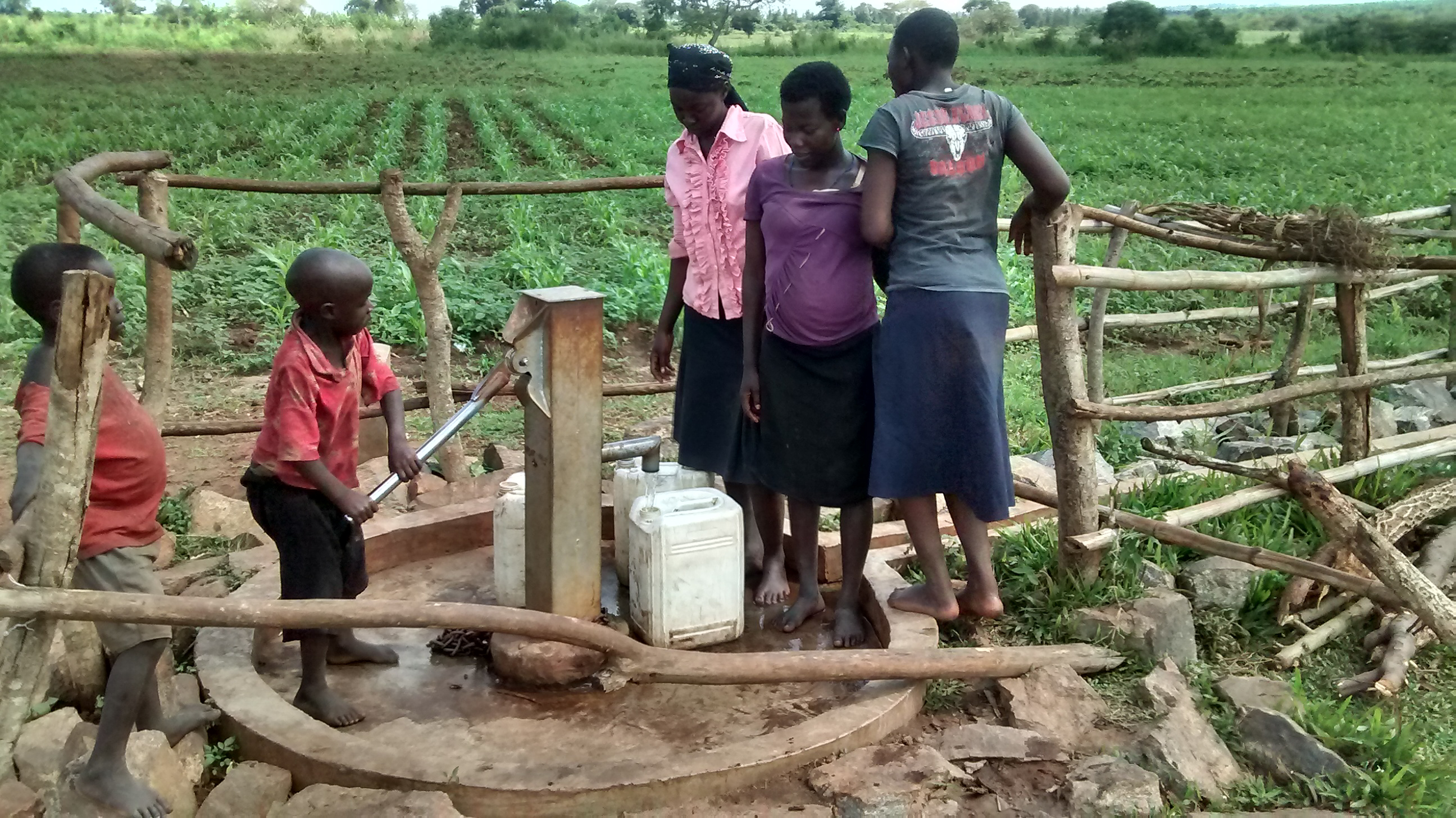 We met with Mr. Francis Magezi at the well to talk about the changes in his community over the past year. "Before this well, we would fetch water from an open water source. We would ride bicycles for close to three kilometers in search of clean and safe water for drinking, which was tiresome. Diseases like diarrhea and typhoid are not common anymore…" He continued to say that the only challenge has been children who abuse the rules and come to play at the well. "Most times, the fence is destroyed by the stubborn children that come and start swinging on the poles. The poles then break within a very short period of time, which is costly because we have to keep buying nails to help replace the broken fence."
9-year-old Mercy Immaculate came to fetch water while we were there. She said, "These days we drink clean water with no germs, unlike previously when they would drink water from the open source which was smelly with a bad taste. The well is near my home so I can easily access it."
This community is working so hard to care for their water point, and they're doing a wonderful job!
---
The Water Project and our partners are committed to consistent monitoring of each water source. Our monitoring and evaluation program, made possible by monthly donors, allows us to visit communities up to 4 times a year. Read more about our program and how you can help.
See The Water Project in Mercy Immaculate's Community »