November, 2017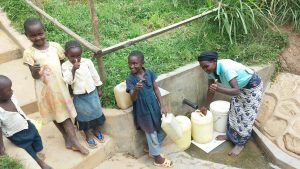 A year ago, generous donors helped build a spring protection and sanitation platforms for the community surrounding Omulakha Spring in Kenya. Because of these gifts and our monthly donors, partners are able to visit project sites throughout the year, strengthening relationships with communities and evaluating the actual water project. These consistent visits allow us to learn vital lessons and hear amazing stories – we're excited to share this one from our partners, Sarah Kitui and Rose Serete, with you.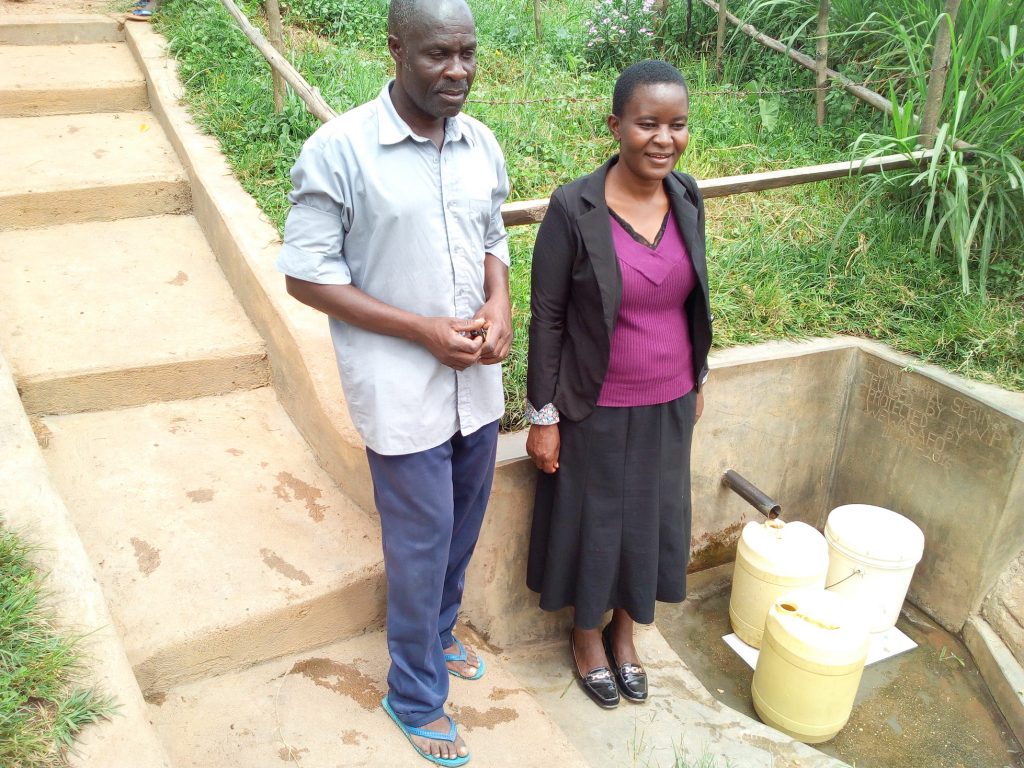 The community around the Omulakha Spring is excited about the changes they have experienced this year with a protected spring.  Lavin Achimbo, age 8, expressed great relief because of a reduction in diseases like typhoid this year.  Both Lavin and a chairman in the community, shared that the sanitation and hygiene and sanitation training conducted by WEWASAFO has helped to improve health and cut down significantly the cases diarrhea.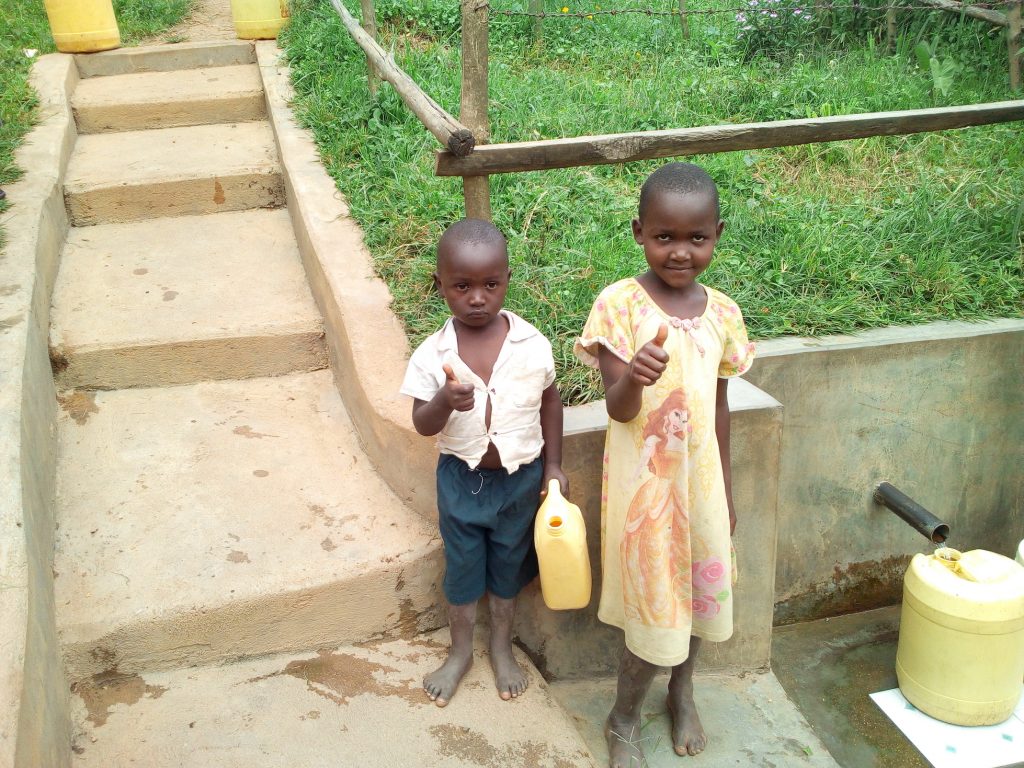 Sarah Kitui, a WEWASAFO employee, reported, "The community has kept the spring's site clean, fenced, and cleared from the long grass.  They have their own set of rules that help them in maintaining the spring and keeping it clean."  Sustainable improved health for a community depends on both clean water access and consistent hygiene and sanitation practices, and the community surrounding the Omukhala Spring is providing an excellent example of what can happen when both of these things are implemented.
WEWASAFO will continue working with the Omulakha community to ensure that clean water is consistently available, even during the dry seasons when many wells and springs experience lower yield in water supply.  The Omulakha community has integrated much of the WEWASAFO training into community life, keeping the water clean until it is used or consumed, building latrines, and maintaining a healthier environment.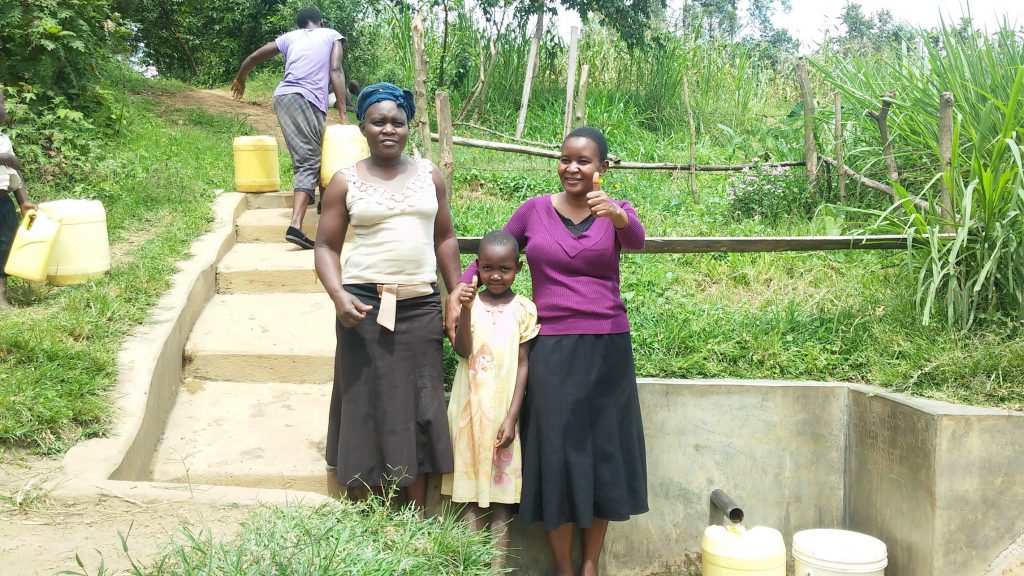 We know that the positive changes around Omulakha Spring from clean water access and healthy lifestyle changes will have ripples of impact throughout their community and in the surrounding areas.  We are excited to stay in touch with this community and to report the news as they continue on their journey with clean water.
The Water Project and our partners are committed to consistent monitoring of each water source. Our monitoring and evaluation program, made possible by monthly donors, allows us to visit communities up to 4 times a year. Read more about our program and how you can help.
See The Water Project in Enoch Ebiwaloba's Community »