October, 2018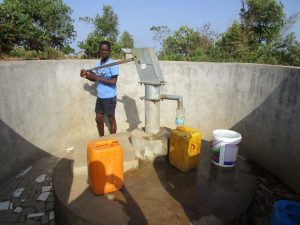 A year ago, your generous donation enabled us to restore water to Rosint Community in Sierra Leone. The contributions of incredible monthly donors and others giving directly to The Water Promise allow our local teams to visit project sites throughout the year, strengthening relationships with communities and evaluating the water project over time. These consistent visits allow us to learn vital lessons and hear amazing stories – and we're excited to share this one from local team member Omoh Emmanuel with you.
---
This project had help this community so much. Now, the people in this community are boasting of a clean and healthy environment. People rarely walk to the swamp since this well started providing reliable and clean water for drinking, cooking and cleaning. Whenever you run into someone at the swamp, they're fetching barrels of water for irrigating their farm or garden.
This well continues to yield water through the driest of months.
We spoke with pump caretaker Yeanoh Amara and young M'balu Kamara about some of the changes they have witnessed.
"The community now knows the importance of clean and safe water. People have stopped going to the swamp," shared Mrs. Amara. Instead, they're getting their water from this well. Mrs. Amara lives right by the well and does her best to make sure the area is kept clean and that people follow the rules.
"Most of the people now have toilets with a door and a roof, and they look good. They don't throw their garbage all around anymore." People remember what we taught during training last year and are putting this knowledge into practice.
Rehabilitation of the well is only one step along the journey toward sustainable access to clean water. The Water Project is committed to consistent monitoring of each water source. Our monitoring and evaluation program, made possible by donors like you, allows us to maintain our relationships with communities by visiting up to 4 times each year to ensure that the water points are safe and reliable.
This is just one of the many ways that we monitor projects and communicate with you. Additionally, you can always check the functionality status and our project map to see how all of our water points are performing, based on our consistent monitoring data.
One project is just a drop in the bucket towards ending the global water crisis, but the ripple effects of this project are truly astounding. This well in Rosint is changing many lives.
According to 14-year-old M'balu, she'd like to see people take even better care of their water well. She finds people aren't taking their shoes off when they come to fetch water, and they're not joining in the cleaning activity each Saturday. But having this clean, reliable water has impacted M'balu in a great way.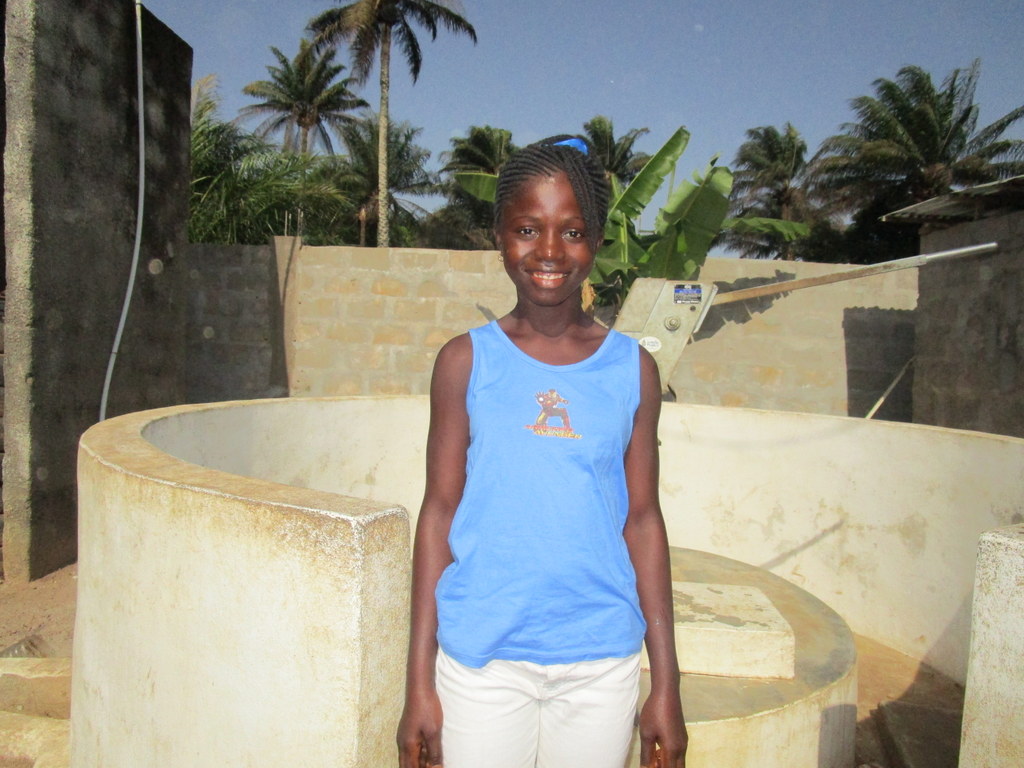 "Since this project was completed, I hardly go to the swamp or far away communities to fetch water. This sometimes caused snake bites, but now I am grateful to God and your organization for this redemption," M'balu shared.
"Now, I am always on time at school because I have safe water available in my community."
This is only possible because of the web of support and trust built between The Water Project, our local teams, the community, and you. We are excited to stay in touch with this community and support their journey with safe water.
Read more about The Water Promise and how you can help.
See The Water Project in M'balu's Community »