December, 2017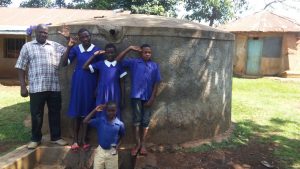 A year ago, generous donors helped build a rainwater catchment tank and latrines for the Rosterman Primary School in Western Kenya. Because of these gifts and the contributions of our monthly donors, partners are able to visit project sites throughout the year, strengthening relationships with schools and communities, and evaluating the actual water project. These consistent visits allow us to learn vital lessons and hear amazing stories – we're excited to share this one from our partner, Catherine Chepkemoi, with you.
---
As Catherine made her way to Rosterman Primary to hold this interview, she thought back to her first visit to the school. She remembered the hundreds of yellow jerrycans sitting outside the classrooms, which were used to tote water to school every day. This visit, those jerrycans were nowhere to be seen; instead, students were fetching water from their water tank. Students no longer have to worry about fetching water for class, since they have enough clean drinking water on school grounds.
Catherine also noticed how much cleaner the school compound is. After talking to one of the teachers, she learned that classrooms and latrines are now mopped with water from the tank on a daily basis.
Teacher Nzavaye said that the latrines and rainwater tank have "elevated the image of this school." She continued, "We are happy our pupils no longer carry water from their homes to school as it was before. They are now accessing safe, clean drinking water which can also be used for cleaning on a regular basis. The population in the school has increased as a result of water availability, and children are now motivated to come to school since they know they will not be send to go and look for water outside."
Not only does 14-year-old Bedline Atieli have more energy for studying, but she has the good health she needs too. "Time that we used to waste going to fetch water for mopping our classes and for drinking has now been maximized for studies. Also, the common waterborne disease experienced before has drastically decreased."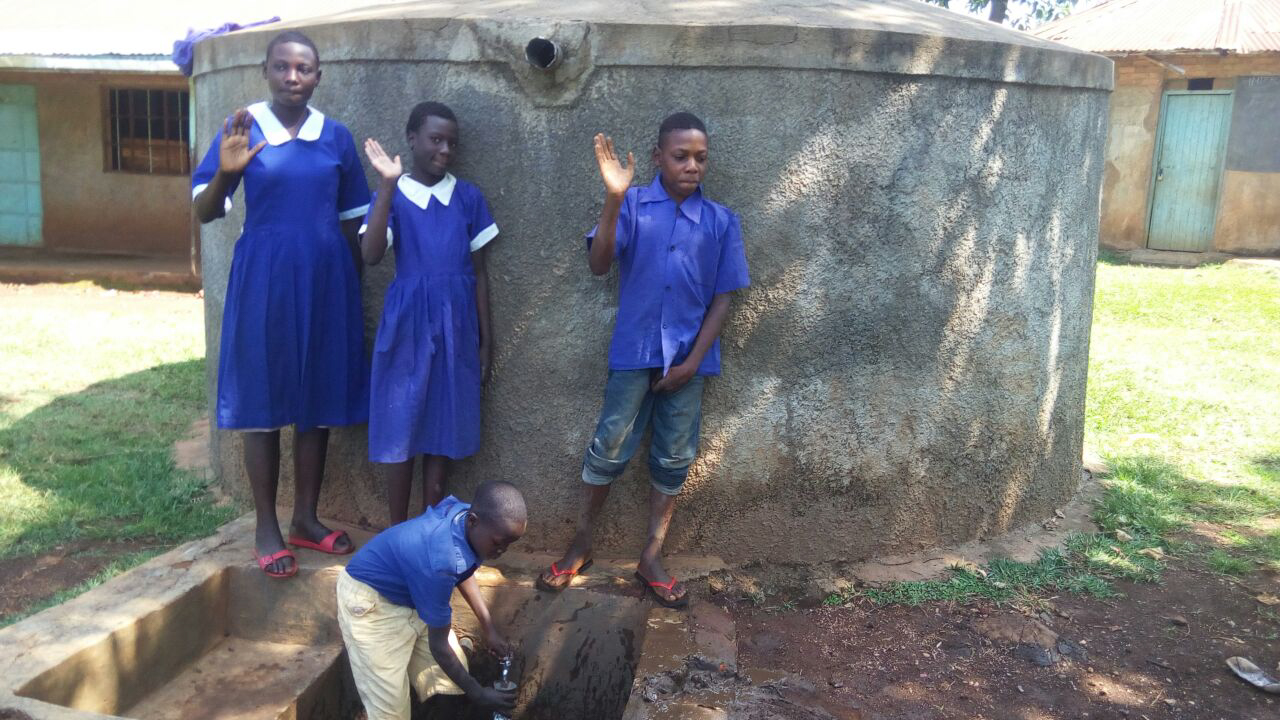 Catherine says that both Teacher Nzavaye and Bedline are representative of the rest of students and staff; everyone is so happy about this project. They have not remained the same thanks to clean water access, and are dreaming about other ways they can improve their school. They plan to start a lunch program soon!
---
The Water Project and our partners are committed to consistent monitoring of each water source. Our monitoring and evaluation program, made possible by monthly donors, allows us to visit communities up to 4 times a year. Read more about our program and how you can help.
See The Water Project in Bedline Atieli's Community »