December, 2018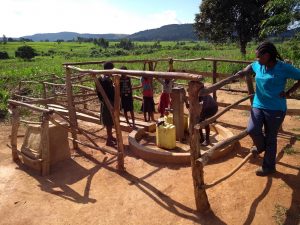 A year ago, your generous donation enabled us to dig a new well for Rubani-Kyawalayi Community in Uganda. The contributions of incredible monthly donors and others giving directly to The Water Promise allow our local teams to visit project sites throughout the year, strengthening relationships with communities and evaluating the water project over time. These consistent visits allow us to learn vital lessons and hear amazing stories – and we're excited to share this one from local team member Olive Kamusiime with you.
---
"Security while collecting water has improved," Julius Babyesiza told us during a recent visit to the well.
"Before this water point, there were two reported cases of snake bites occurring while people were drawing water from the open water source. The parents would prevent their children from going to the water point in fear of them being attacked by the reptiles."
The community only had an open water source that it shared with animals. Whenever it rained, the water became turbid and brown. On those days, people were forced to travel more than 2 miles to the neighboring communities to get drinking water.
However, there is a big change after the completion of the water point. People do not have to go long distances to get safe water.
"We can access the water point at any time of the day since it is near our homes," said Julius.
Construction of the well is only one step along the journey toward sustainable access to clean water. The Water Project is committed to consistent monitoring of each water source. Our monitoring and evaluation program, made possible by donors like you, allows us to maintain our relationships with communities by visiting up to 4 times each year to ensure that the water points are safe and reliable.
This is just one of the many ways that we monitor projects and communicate with you. Additionally, you can always check the functionality status and our project map to see how all of our water points are performing, based on our consistent monitoring data.
One project is just a drop in the bucket towards ending the global water crisis, but the ripple effects of this project are truly astounding. This project in Rubani-Kyawalayi, Uganda is changing many lives.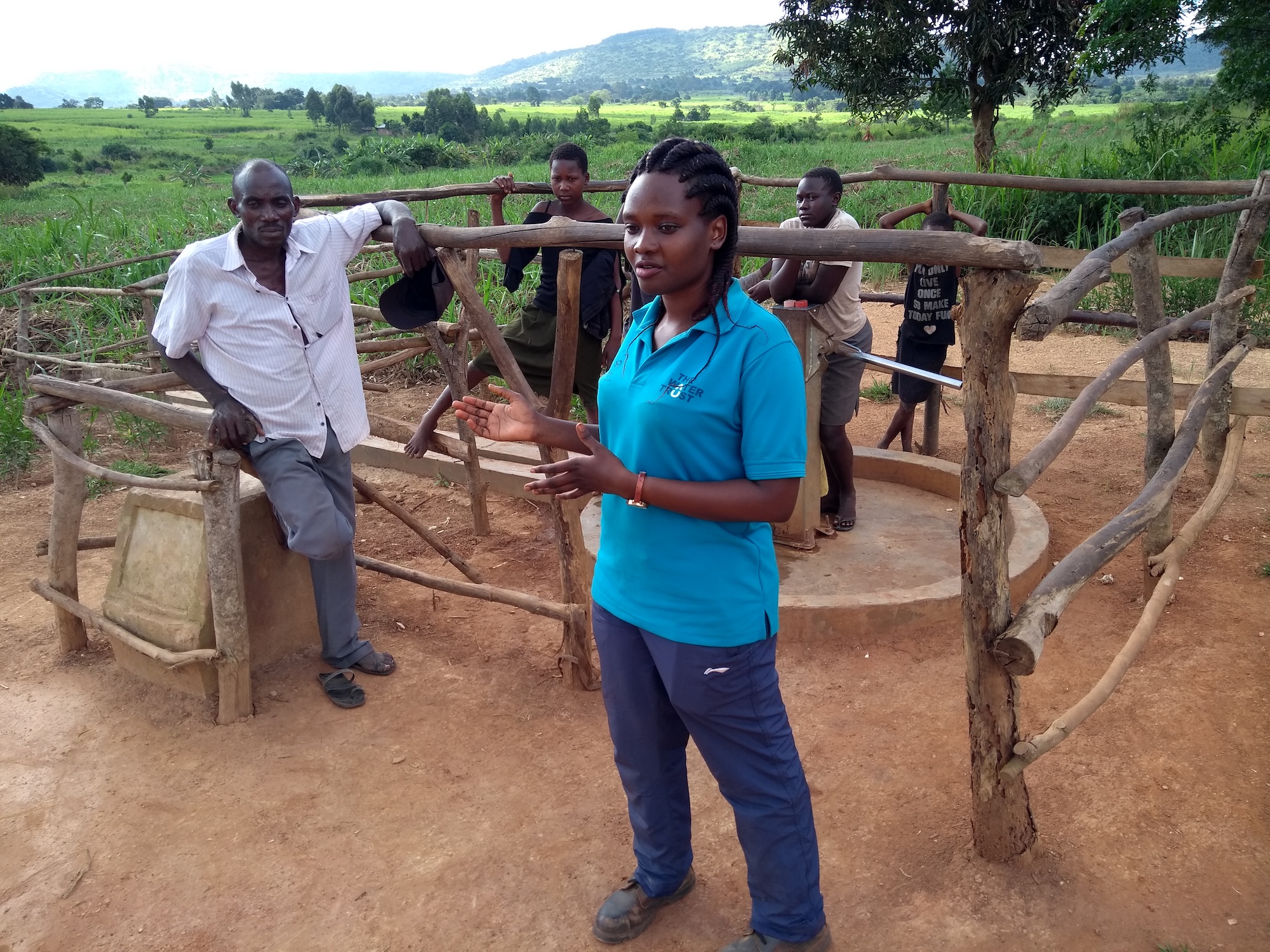 Every day after school, Frank Tumwesige was sent to go fetch water for his mother to prepare dinner.
"I used to walk more than a mile to fetch water, so most times I came back home when it was dark," he said.
Frank used to fear moving in the dark because he was afraid he would get attacked by wild animals. However, with the commissioning of the water point, he is now very happy because water is near his home. He is not afraid to fetch water at any time.
This is only possible because of the web of support and trust built between The Water Project, our local teams, the community, and you. We are excited to stay in touch with this community and support their journey with safe water.
Read more about The Water Promise and how you can help.
See The Water Project in Frank Tumwesige's Community »