December, 2017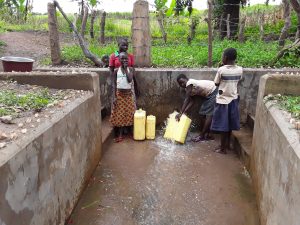 A year ago, generous donors helped install a well with Rwempisi-Zakayo Community in Uganda. Because of these gifts and contributions from our monthly donors, partners can visit project sites throughout the year, strengthening relationships with communities and evaluating the actual water project. These consistent visits allow us to learn vital lessons and hear amazing stories – we're excited to share this one from our partners, Geoffrey Kusemererwa and Stephen Kwikiriza with you.
---
Rwempisi-Zakayo is located in Masindi District. There used to be 30 households here, but has since grown to over 50 households now that there's a clean water source. People from Rwentale also walk here to use this protected spring, for it has a huge yield and the water is reported to be very clean.
Stephen met with John Mayoku at the spring to talk about what he's witnessed over the past year. He said, "With the protected spring, we are sure that we are drinking clean and safe water. Thank you! The training passed on to the community helped improve the sanitation facilities in our homes. We were trained that every household should have a latrine." He added that one challenge he's faced with managing the spring is that people eat sugarcane around the water point, leaving their debris as they eat. "However, in our water point constitution we agreed that a fine of 5,000 shillings be paired if you are found littering at the water point. This fine is being applied and it is helping improve sanitation around the water point," he shared.
20-year-old Getrude Avako came to fetch water with her younger sister Suzan. Stephen asked them the same question. "Diarrhea used to disturb us, but it is not common anymore because of the protected spring," Suzan said. Getrude added that her "two-year-old breast-feeding baby boy was always attacked by skin rashes which were a result of contaminated water from the open source. The baby's skin is now okay after bathing in the spring water, which makes me happy and thankful for the water point."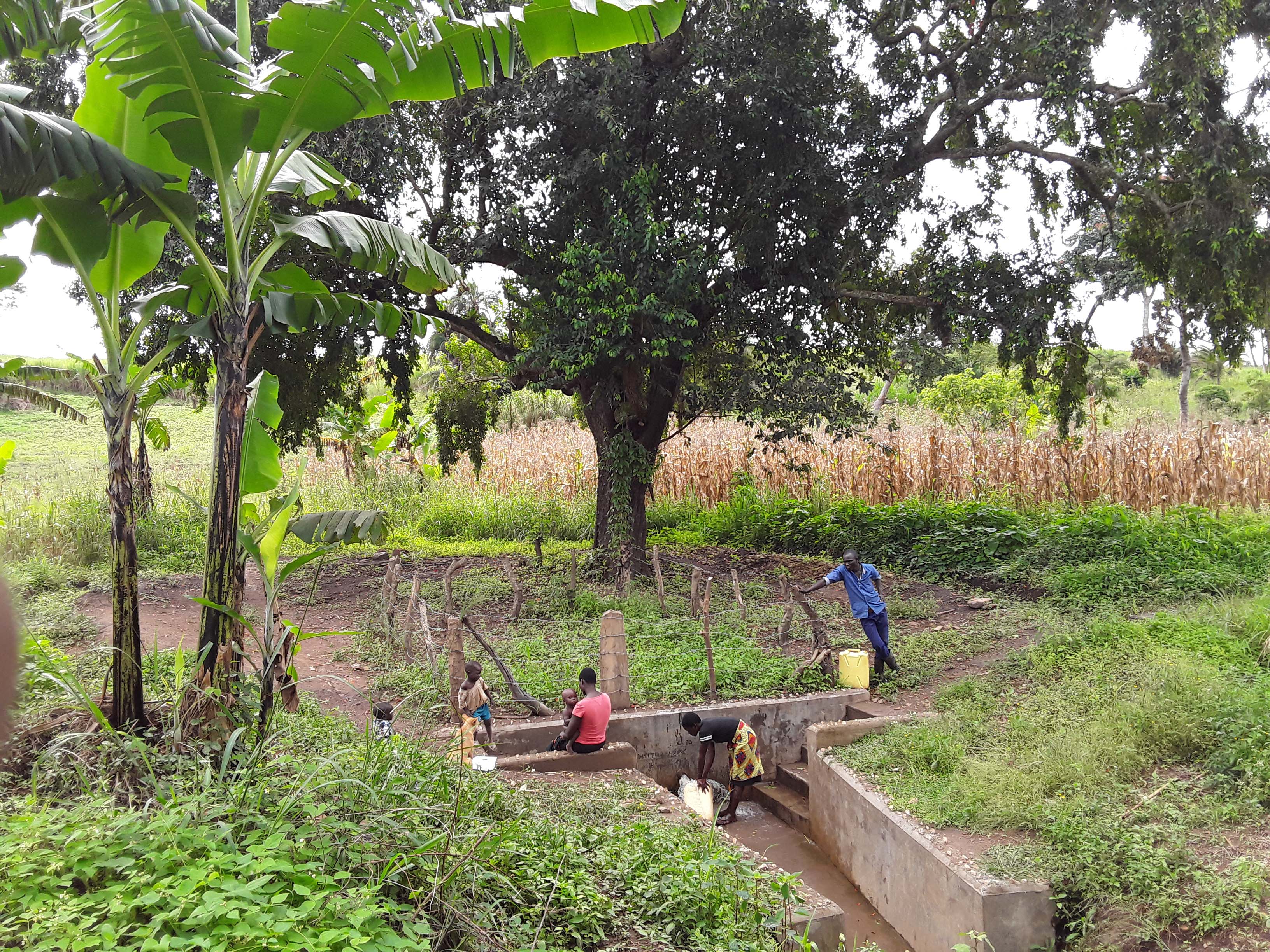 Stephen left appreciating the fact that this community is working hard to care for their clean water. They've cleared the bushes out from around the spring, and they meet there every second week of the month to clean the area.
---
The Water Project and our partners are committed to consistent monitoring of each water source. Our monitoring and evaluation program, made possible by monthly donors, allows us to visit communities up to 4 times a year. Read more about our program and how you can help.
See The Water Project in Getrude Avako's Community »