September, 2017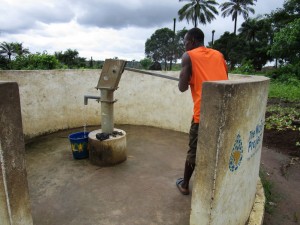 A year ago, generous donors helped build a well for students attending Sanaya Memorial Academy Secondary School, which is also enjoyed by the surrounding community. Because of these gifts and contributions from our monthly donors, partners are able to visit project sites throughout the year, strengthening relationships with communities and evaluating the actual water project. These consistent visits allow us to learn vital lessons and hear amazing stories – we're excited to share this one from our partner, Madieu Turay, with you.
Parents used to be afraid to register their children at Sanaya Memorial because of reports on its poor hygiene and sanitation. Students not only had to leave class in search of water throughout the day, but would also have to leave in search of latrines; the four latrines at school needed buckets of water to flush. Without the water for flushing toilets and cleaning school facilities, everything was extraordinarily filthy. Now, students no longer have to leave class during a lecture to find water, nor do they have to fear using their own latrines – they have clean water right on school grounds!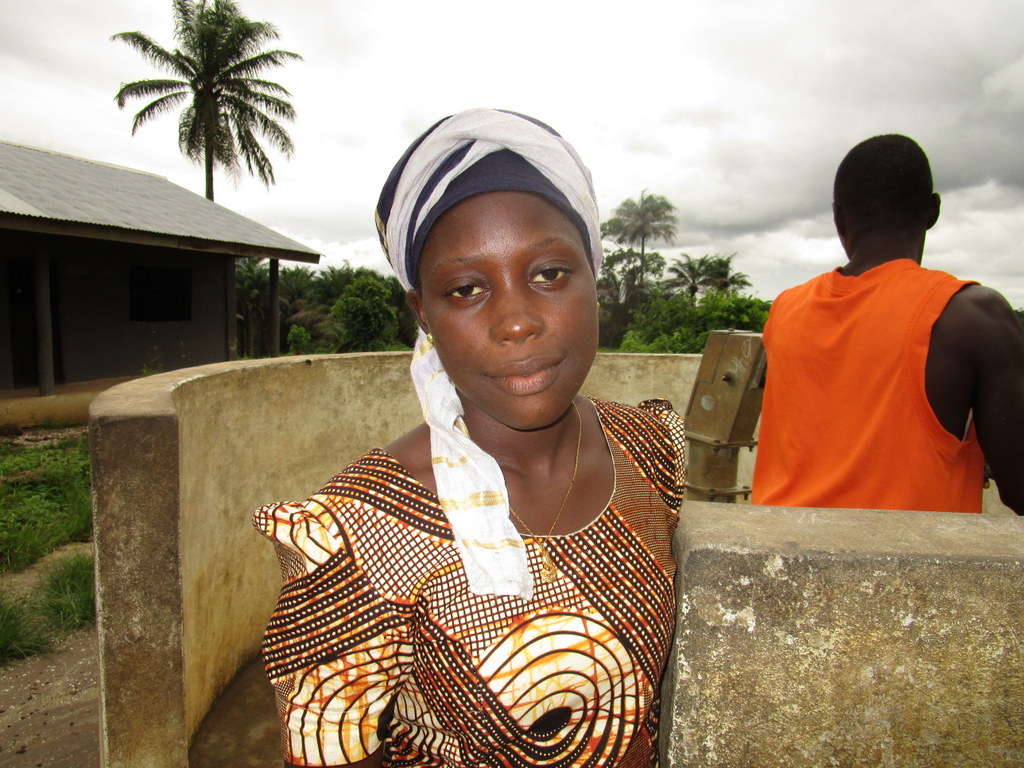 Kadiatu Kamara, pictured above, is an art teacher here. "Before, we went to the stream to fetch water and shower before going to school. But since this project came to our school and community, I stop going to the stream and fetch water to launder and shower. This project had made me stop being late to school all the time!" There's so much clean water at the well that the school agreed to allow community members to use it throughout the day so that they too no longer have to fetch dirty water from the stream. However, Teacher Kamara told us that "one of the biggest problem that I have in this institution is our community do not have a water well. Our parents come to school to fetch water while we're lecturing. Overcrowding at the water point, community people normally make noise for us while we're teaching."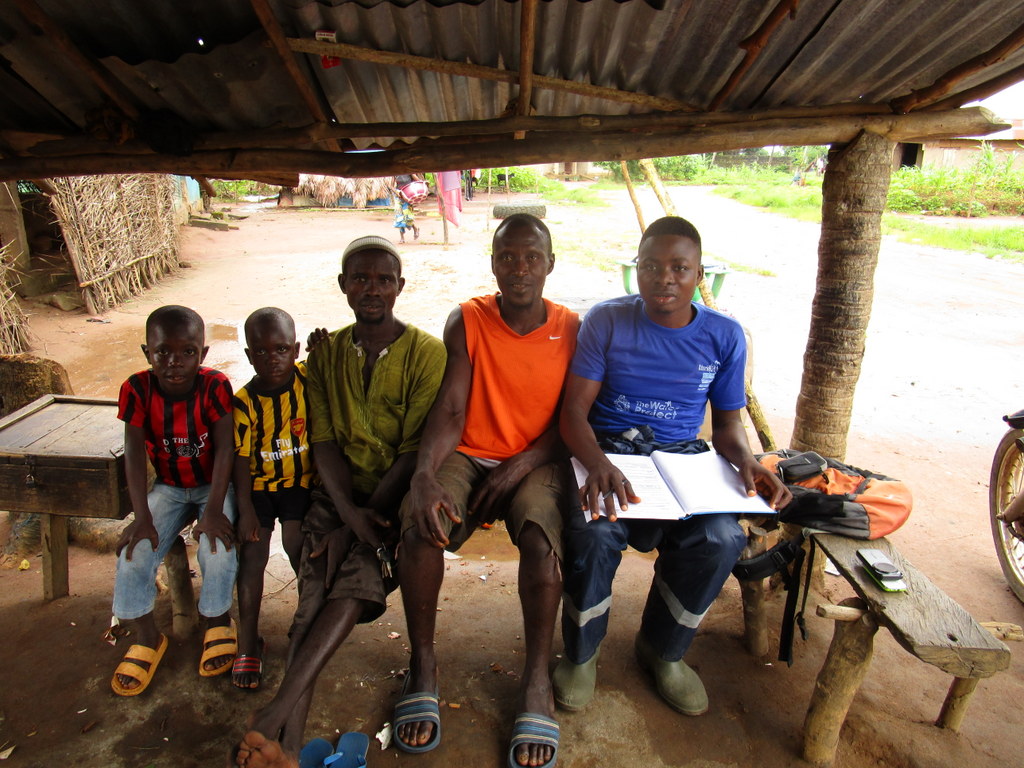 Pump caretaker and local farmer Kelfalah Kamara added that "this project has helped a lot in the improvement of this institution since last year. We use the well to fetch water for the construction of the school building, and we use the well for promotion of hygiene and sanitation." They have even planted a school garden!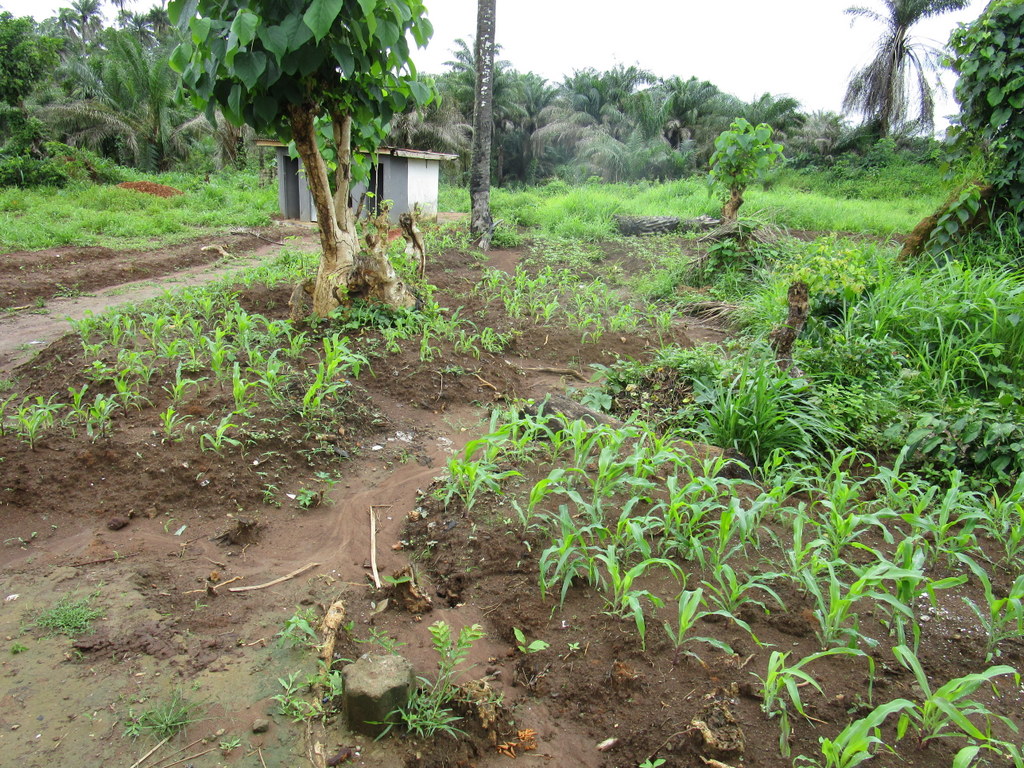 Keeping the well at this school flowing with clean water is a key way to support this school and their community in all of their endeavors, and we're excited to stay in relationship with them as they continue their journey. It would be ideal if the community surrounding Sanaya Memorial could have their own clean water well, and we even had a project scheduled there last year. But when our drill team showed up, a local chased them away with a machete! We have been working with the community to resolve conflicts, and they have since apologized and applied to be considered for a water project next year. We hope that the great success seen at the school will continue to have a ripple effect on their community!
The Water Project and our partners are committed to consistent monitoring of each water source. Our monitoring and evaluation program, made possible by monthly donors, allows us to visit communities up to four times a year. Read more about our program and how you can help.
See The Water Project in Kadiatu's Community »