December, 2017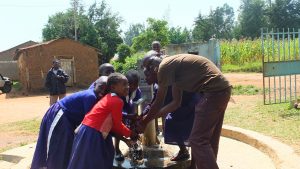 A year ago, generous donors helped rehabilitate a well for the community in Luyeshe at Shilongo Primary School in Western Kenya. Because of these gifts and the contributions of our monthly donors, our partners are able to visit project sites throughout the year, strengthening relationships with communities and evaluating the actual water project. These consistent visits allow us to learn vital lessons and hear amazing stories – we're excited to share this one from our partner, Paul Weringa, with you.
---
The ongoing survival of many schools in Kenya is threatened if they are not able to provide water and sanitary facilities for the schools, yet it is difficult for parents to pay these expenses in addition to usual school fees.  The Water Project and SAWASHI have targeted schools just like this because of the potential that can be unlocked for both students and staff when clean water and sanitation is available.
Shilongo Primary School is one of the prime examples where clean water and latrines has provided this kind of impact. Paul Weringa, a field officer for SAWASHI, reports, "The academic performance of this school has improved over the past one year though there was a time when the school was closed down by the ministry of health for lack of enough latrines and classrooms." The work at Shilongo has allowed the school to improve and has also helped the situation in the surrounding community of Luyeshe. Mr Agrey Lumbasi, a hygiene and sanitation teacher at the school shares, "During the past dry season, this is the only water source around that never dried up. People from all over the community and the neighboring communities lined up here to fetch water. This therefore means that the water source is of great help even to the community."
One of the students, Anastancia Iminza, age 18, testifies to the changes that she has experienced over the past year in school: "The project has helped me concentrate in my studies. Initially, I would spend much of my time to the stream looking for water. This affected my academic performance, where I performed poorly...Using water from the springs caused stomachache among the pupils. We have no more stomach pains since the project was rehabilitated."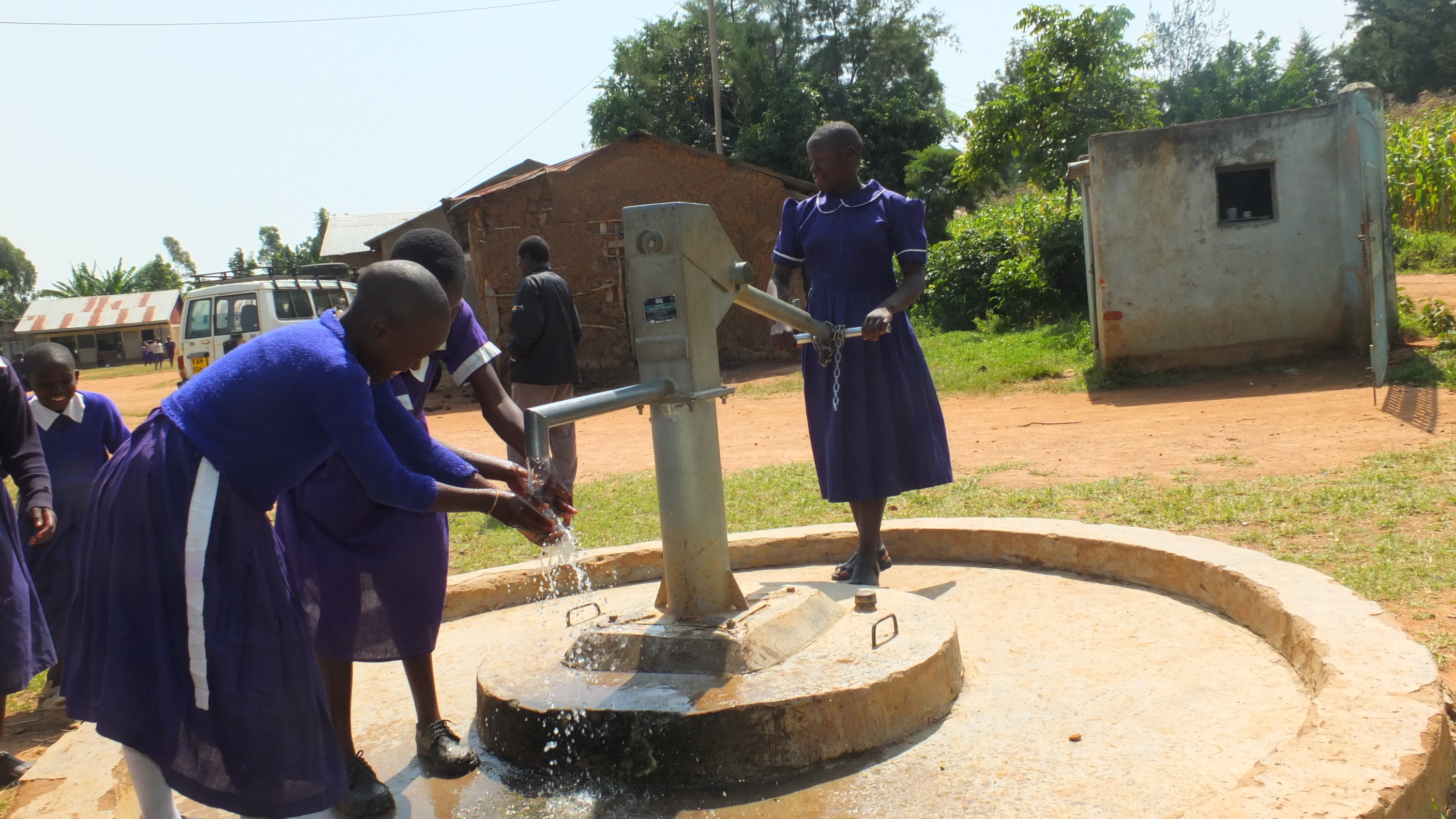 As SAWASHI continues to provide safe drinking water to the school and the surrounding community at Luyeshe, students and families are experiencing improved health and quality of life. We are excited to stay in touch with this community and report back more positive stories.
---
The Water Project and our partners are committed to consistent monitoring of each water source. Our monitoring and evaluation program, made possible by monthly donors, allows us to visit communities up to 4 times a year. Read more about our program and how you can help.
See The Water Project in Anastancia Iminza's Community »